Scioscia's challenge overturns call at first base
Pujols' foot lands on bag before Chavez could reach in fifth inning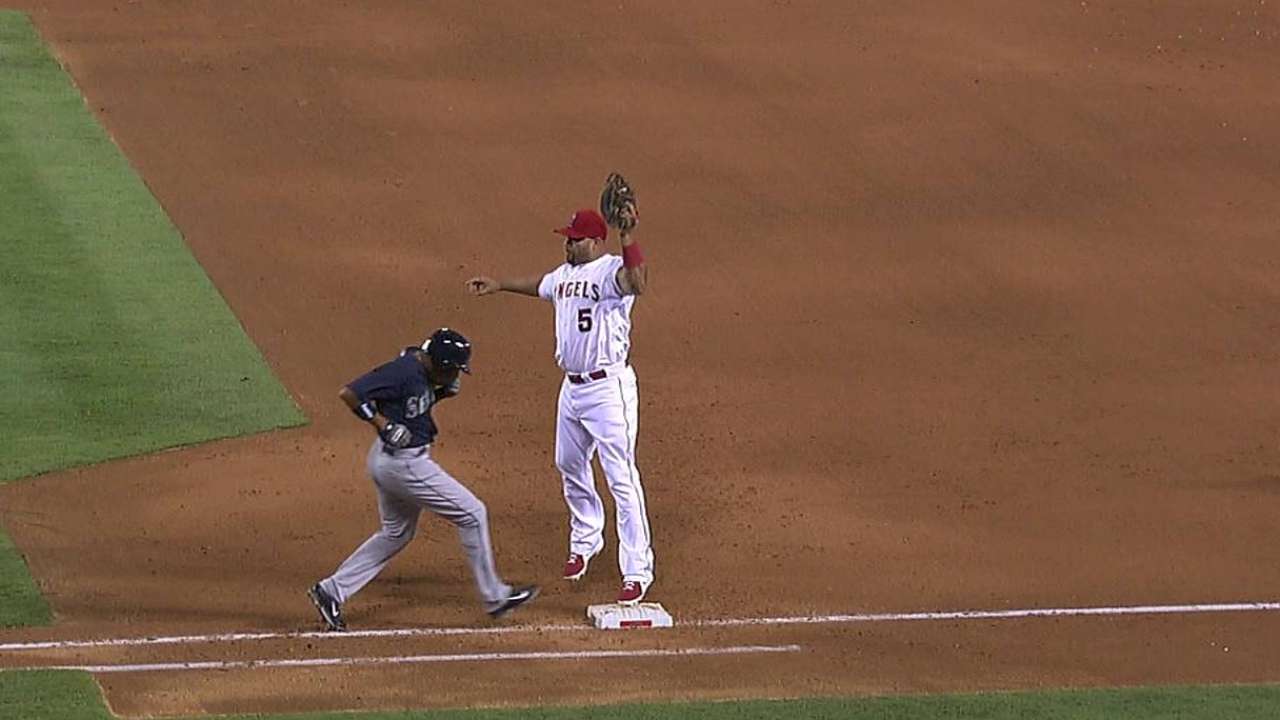 ANAHEIM -- The Mariners' Endy Chavez was called out in the fifth inning after a review determined Albert Pujols' foot landed on first base before Chavez could reach.
With runners on first and second and no outs, Chavez put a sacrifice bunt down the third-base line, where pitcher Jason Grilli fielded it and sailed a throw just high enough to make Pujols jump to snag it. Pujols landed on the bag and first-base umpire Jerry Meals ruled Chavez beat out the throw.
Manager Mike Scioscia emerged to challenge the call, which eventually saved a run for the Angels. Grilli then allowed back-to-back doubles to Mike Zunino and Chris Taylor, resulting in three Seattle runs.
The sacrifice bunt was the only out recorded by Grilli, who was charged with four runs on two hits, a walk and a hit by pitch. Mike Morin replaced Grilli and finished the frame against the Mariners, who were leading 4-2 after five innings.
Matthew DeFranks is an associate reporter for MLB.com. This story was not subject to the approval of Major League Baseball or its clubs.