Dee pads Gold Glove resume with amazing play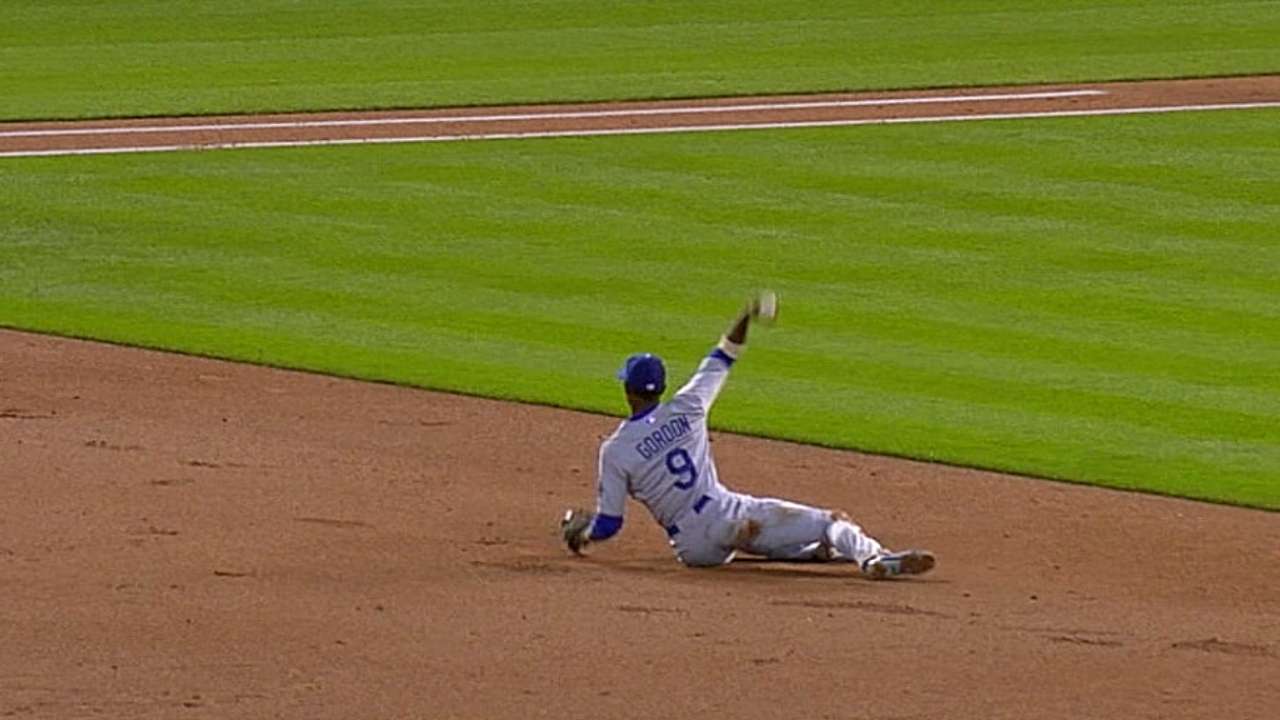 DENVER -- Tuesday night's glove-flick double play could very well end up being the poster for Dodgers second baseman Dee Gordon's Gold Glove campaign. And he still has no idea how it unfolded.
With two on and one out in the sixth inning against the Rockies, DJ LeMahieu hit a chopper up the middle that appeared to be a sure bet to add on to Colorado's 7-2 lead.
That didn't stop Gordon from laying out for the ball. But even after he somehow wrangled it, he wasn't sure what his next move was.
"At first, I wanted to tag second myself," Gordon said.
But with the speedy Charlie Culberson running full steam at second, that wasn't an option. So instead, he just reacted.
Before Gordon could complete his headfirst dive, Gordon instinctively flicked the ball with his glove to shortstop Justin Turner in one motion. After scooping it up, Turner stepped on the bag and fired the ball over to first to turn the inning-ending double play.
Much like the rest of the Coors Field spectators, Gordon was still without the proper words to describe what went down following the Dodgers' 10-4 loss.
"I don't know how it happened," Gordon said. "I wouldn't be able to explain it even if I wanted to."
Cody Ulm is an associate reporter for MLB.com. This story was not subject to the approval of Major League Baseball or its clubs.