Wright receives third Clemente Award nomination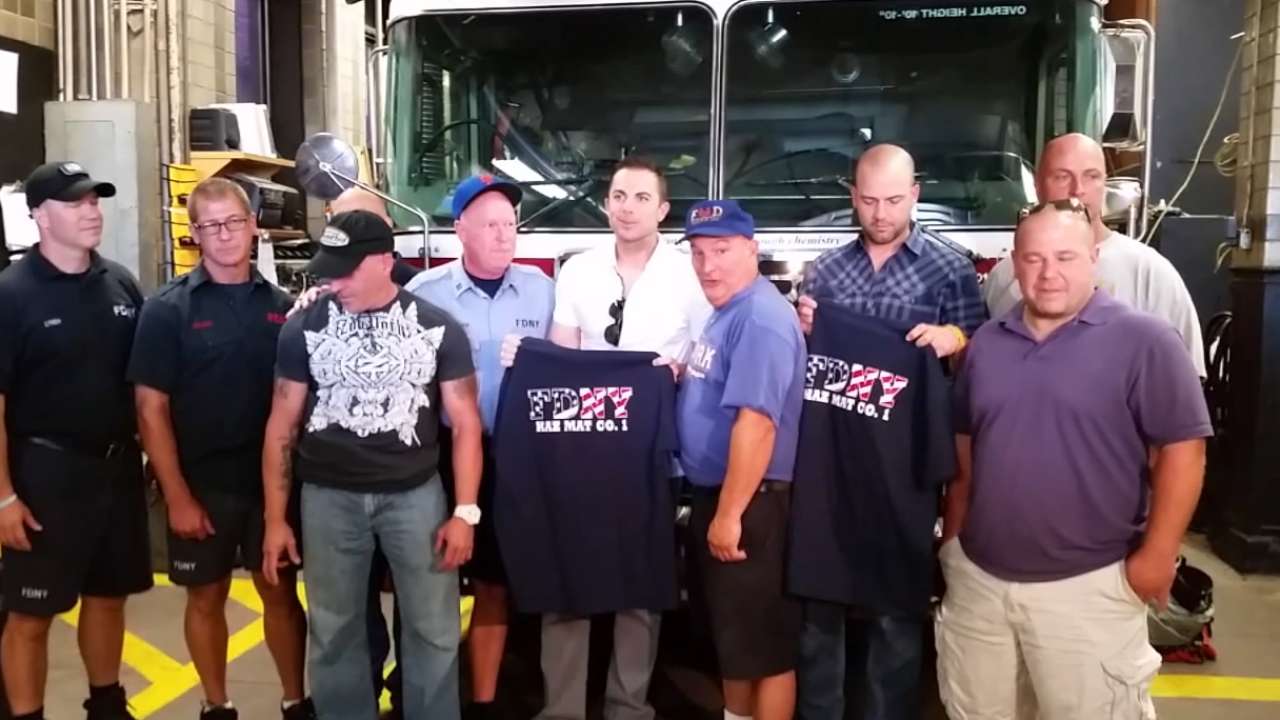 NEW YORK -- David Wright is once again the Mets' nominee for the annual Roberto Clemente Award, Major League Baseball's highest off-the-field honor. MLB and Chevrolet jointly announced all 30 nominees on Tuesday, one for each team.
Fan voting for the award will begin Wednesday, on Roberto Clemente Day, and the winner will be recognized at the World Series. The Clemente Award pays tribute to Clemente's achievements and character by recognizing current players for their charitable endeavors. The 15-time MLB All-Star and Hall of Famer died in a plane crash on New Year's Eve in 1972, while attempting to deliver supplies to earthquake victims in Nicaragua.
Wright was previously nominated for the Clemente Award in 2008 and '13, losing to then-Cardinals first baseman Albert Pujols and outfielder Carlos Beltran in those years.
"I feel extremely proud of the support that Major League Baseball and Chevy provides to our communities," Clemente's widow, Vera Clemente, said in a statement. "I know Roberto would be honored to know the way today's players support multiple causes. … They are truly role models for today's generation."
Since joining the Mets in 2004, Wright has consistently stood at the forefront of his club's charitable mission. He launched the David Wright Foundation in 2005 to provide aid and assistance toward the health, emotional development and education of underserved children in New York City and in his hometown of Norfolk, Va., then expanded its scope to support United States Marine Corps' Toys For Tots, the Police Athletic League and the Patrolman's Benevolent Association. Wright also established a scholarship to honor the victims of the 2007 campus shooting at Virginia Tech.
For the past nine years, Wright has made annual visits to a firehouse on or around Sept. 11 to offer his support to New York City's servicemen and women. He also gave his time and money to aid New Yorkers after Superstorm Sandy, donating $250,000 through his foundation to the Mayor's Fund to Advance New York City.
Other National League nominees for the 2014 Clemente Award are Paul Goldschmidt of Arizona, Craig Kimbrel of Atlanta, Anthony Rizzo of the Chicago Cubs, Skip Schumaker of Cincinnati, Michael Cuddyer of Colorado, Clayton Kershaw of the Los Angeles Dodgers, Steve Cishek of Miami, Ryan Braun of Milwaukee, Jimmy Rollins of Philadelphia, Charlie Morton of Pittsburgh, Jason Motte of St. Louis, Ian Kennedy of San Diego, Sergio Romo of San Francisco and Ian Desmond of Washington.
American League nominees include Nick Markakis of Baltimore, Craig Breslow of Boston, Paul Konerko of the Chicago White Sox, Nick Swisher of Cleveland, Justin Verlander of Detroit, Jason Castro of Houston, Eric Hosmer of Kansas City, C.J. Wilson of the Los Angeles Angels, Glen Perkins of Minnesota, CC Sabathia of the New York Yankees, Jed Lowrie of Oakland, Felix Hernandez of Seattle, Evan Longoria of Tampa Bay, Adrian Beltre of Texas and Todd Redmond of Toronto.
Anthony DiComo is a reporter for MLB.com. Follow him on Twitter @AnthonyDiComo. This story was not subject to the approval of Major League Baseball or its clubs.