Kershaw nominated for second Clemente Award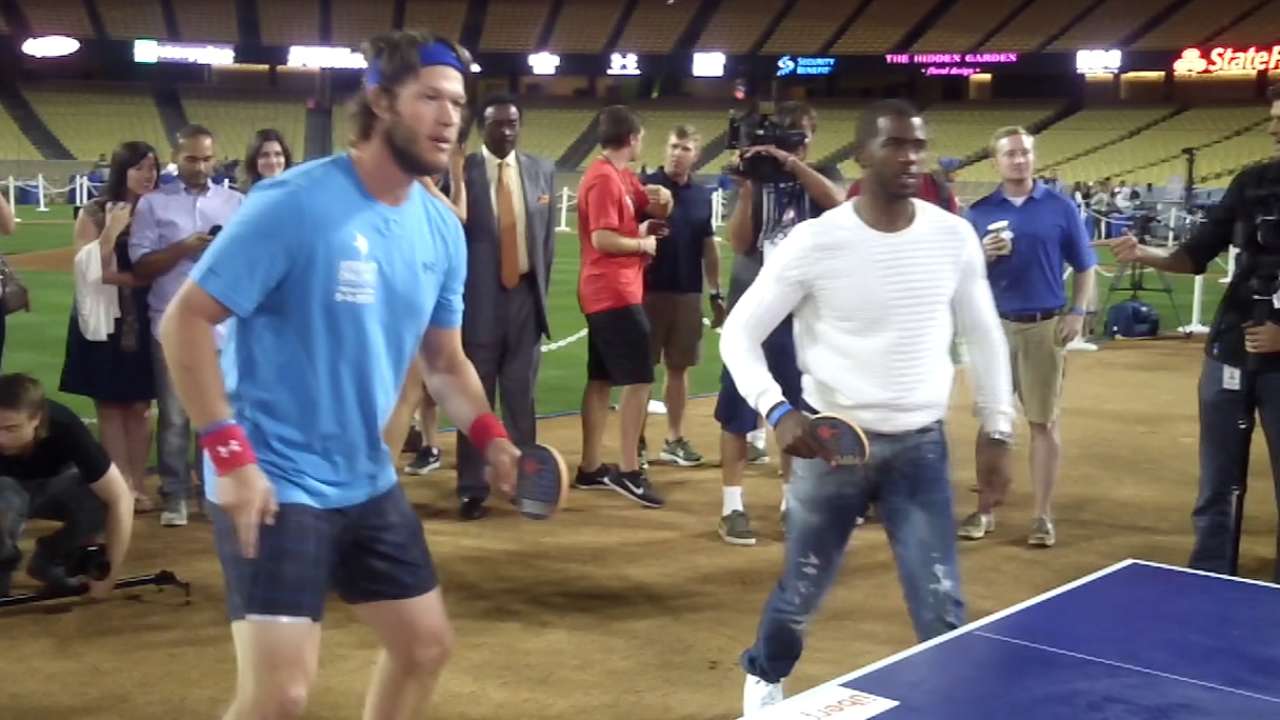 DENVER -- The award floodgates have officially opened for Dodgers left-hander Clayton Kershaw, who was named the Dodgers' finalist for the 2014 Roberto Clemente Award presented by Chevrolet on Tuesday.
The prestigious award is annually given out to a Major League Baseball player who best represents the game of baseball through positive contributions on and off the field, including sportsmanship and community involvement.
If Kershaw beats out the other 29 nominees, one from each team, he'll become the first two-time recipient of the Roberto Clemente Award, having also won it in 2012.
"When you think about the Roberto Clemente Award, you think about the man first and to be associated with him is an amazing thing," said Kershaw. "To be nominated again for such an award and to be mentioned in the same breath as Roberto Clemente is very special and something I don't take for granted."
Kershaw's on-the-field excellence has matched his efforts off it, as he and wife Ellen founded the non-profit Kershaw's Challenge in 2011. The organization's goal is to challenge and encourage people to use whatever passion, purpose or talent they have been given to make an impact on the lives of those in need of assistance.
Most recently, Kershaw's Challenge has supported local charities in Los Angeles, partnering with The Dream Center and ShareFest, as well as charities in his hometown of Dallas (Mercy Street) and in Zambia, Africa (Cure International and Arise Africa).
Beyond pledging financial support, Kershaw has made a handful of visits to each organization, dedicating his time in community outreach programs while also assisting in baseball camps and donating food and clothes.
On the diamond, Kershaw has posted a National League Cy Young and MVP-worthy campaign, leading all of baseball in wins (19) and ERA (1.70). Kershaw has also struck out 219 batters in 185 1/3 innings, good for third most in the NL.
Cody Ulm is an associate reporter for MLB.com. This story was not subject to the approval of Major League Baseball or its clubs.