Scoring change adds three runs to Kluber's stats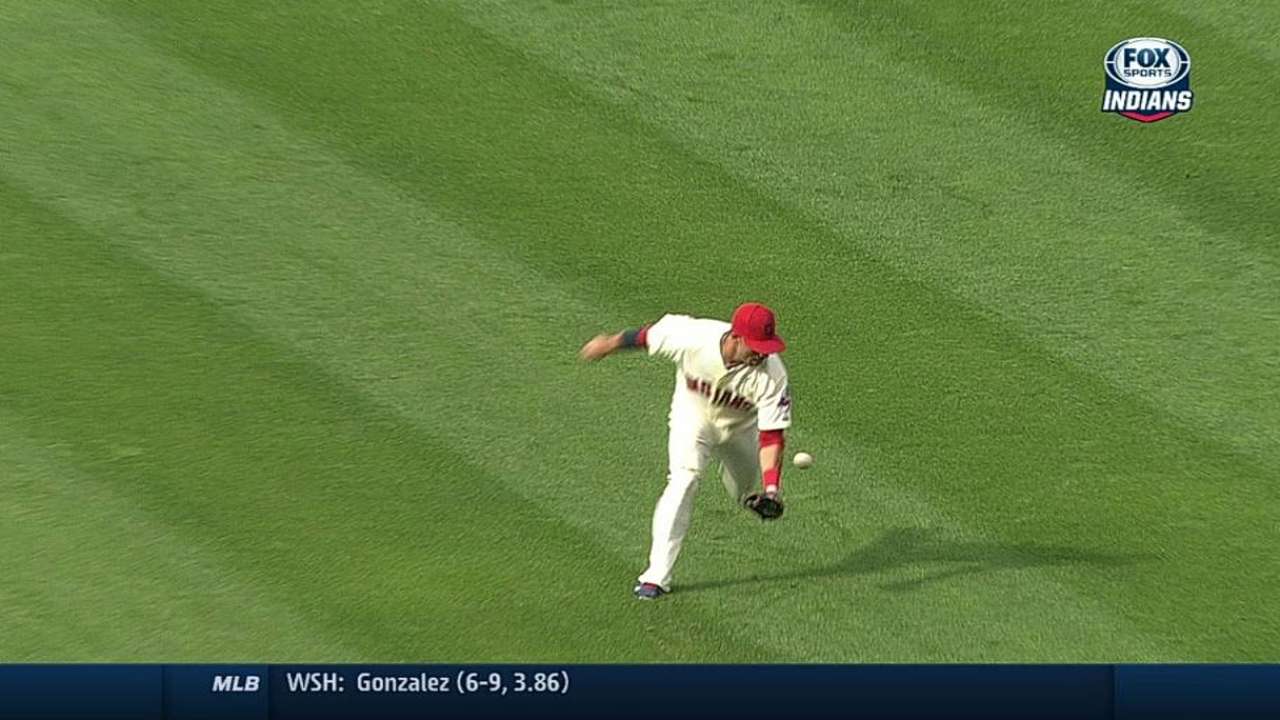 HOUSTON -- Major League Baseball formally changed a third-inning call from Cleveland's 12-1 loss to the Tigers on Sept. 1 that could adversely affect Indians pitcher Corey Kluber's Cy Young Award hopes.
Miguel Cabrera's two-out fly ball to right field was originally ruled an error on outfielder Mike Aviles. Prior to the play, there were no men on base, but Victor Martinez and J.D. Martinez followed with consecutive homers to give Detroit a three-run inning and a 5-1 lead.
Those three runs were originally not charged to Kluber, but they were added to his total Tuesday. The difference may seem slim, but the trio of runs brought his total to 61 instead of 58 and his ERA shot up to 2.58 from 2.45 entering Tuesday's start. Kluber allowed one run in seven innings in Tuesday's 4-2 win to bring the mark back down to 2.54.
With the reversal, Aviles has now committed just one error in 33 outfield appearances this season.
Kluber suffered the loss that day regardless, but he has since bounced back with consecutive wins and is among the top five American League pitchers in almost every significant statistic.
Chris Abshire is a contributor to MLB.com. This story was not subject to the approval of Major League Baseball or its clubs.