Lowrie selected as Clemente Award nominee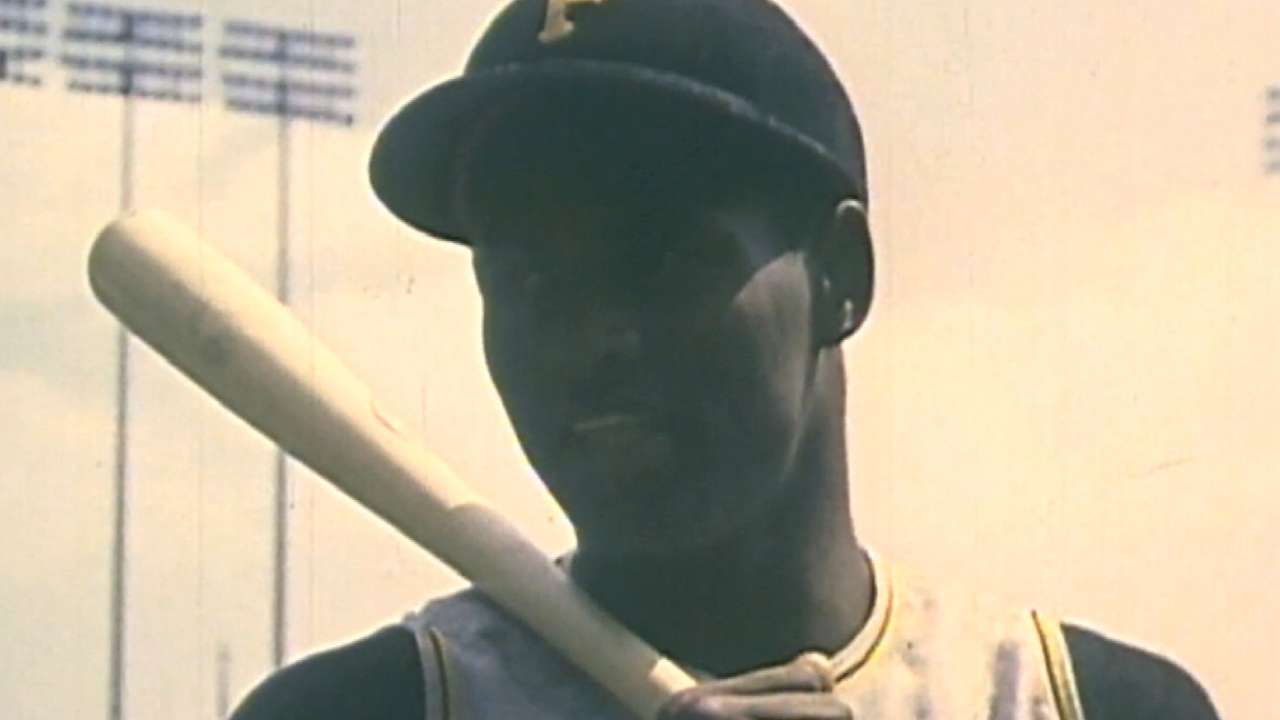 OAKLAND -- Major League Baseball announced the 30 finalists for this year's Roberto Clemente Award on Tuesday, naming shortstop Jed Lowrie as the A's nominee.
The award, sponsored by Chevrolet, recognizes one player annually who represents the game positively through on-field and off-field contributions, including sportsmanship and community service.
"It's quite an honor," said Lowrie of the nomination, which he learned of a few weeks ago. "I've always taken community service seriously and tried to use this platform for good causes."
In 2012, as a member of the Astros, Lowrie and his wife Milessa founded the Jedi Warriors program, which hosts veterans and their families at games through the Wounded Warrior Project about once each homestand. The Lowries buy tickets and food for the families, take pictures and sign autographs, and distribute Jedi Warriors t-shirt jerseys that Lowrie designed.
Lowrie has been taken by the appreciation the veterans have shown him, and he has tried to reciprocate.
"I think in general the gratitude displayed by the wounded warriors towards me [stands out]," he said, "and then almost the exact opposite, where I try to express even more gratitude for the service that they've given to this country and given me the opportunity to do what I do and what I love to do."
Lowrie will be honored in a pregame presentation on Wednesday, which marks MLB's 13th annual Roberto Clemente Day.
"That's a nice little feather in your cap when you're the one that's identified with your team to potentially be up for that award," said A's manager Bob Melvin. "That's a very prestigious award. There are a lot of awards these days, but there are some that probably have a little more significance than others and this is definitely one of those. He should feel proud of that."
Before founding Jedi Warriors, Lowrie contributed to the baseball programs in his hometown of Salem, Ore., and he continues to do so. But once he became a more established big leaguer, he had the time and visibility to do more.
"I think given the opportunity and the platform that I have now, I've become more involved," Lowrie said. "I've always felt a sense of giving back because I know how fortunate I am to be in this position. I know a lot of people have helped me to get to this point. I think I was pretty focused on getting here -- and once you're here obviously there's a lot that goes into staying here -- but I feel like I'm in a position to give back."
Starting Wednesday, fans can vote for one of the 30 nominees at ChevyBaseball.com. Voting ends Oct. 6, and the winner will receive one vote among those cast by a panel including Commissioner Bud Selig, Commissioner-elect Rob Manfred, Clemente's widow Vera Clemente and others.
Past recipients of the Clemente Award include 14 Hall of Famers, the first of which was Willie Mays in 1971. Only one player has earned the honor while playing for the A's: Dave Stewart in 1990.
Aaron Leibowitz is an associate reporter for MLB.com. This story was not subject to the approval of Major League Baseball or its clubs.