Walters day to day with right rib soreness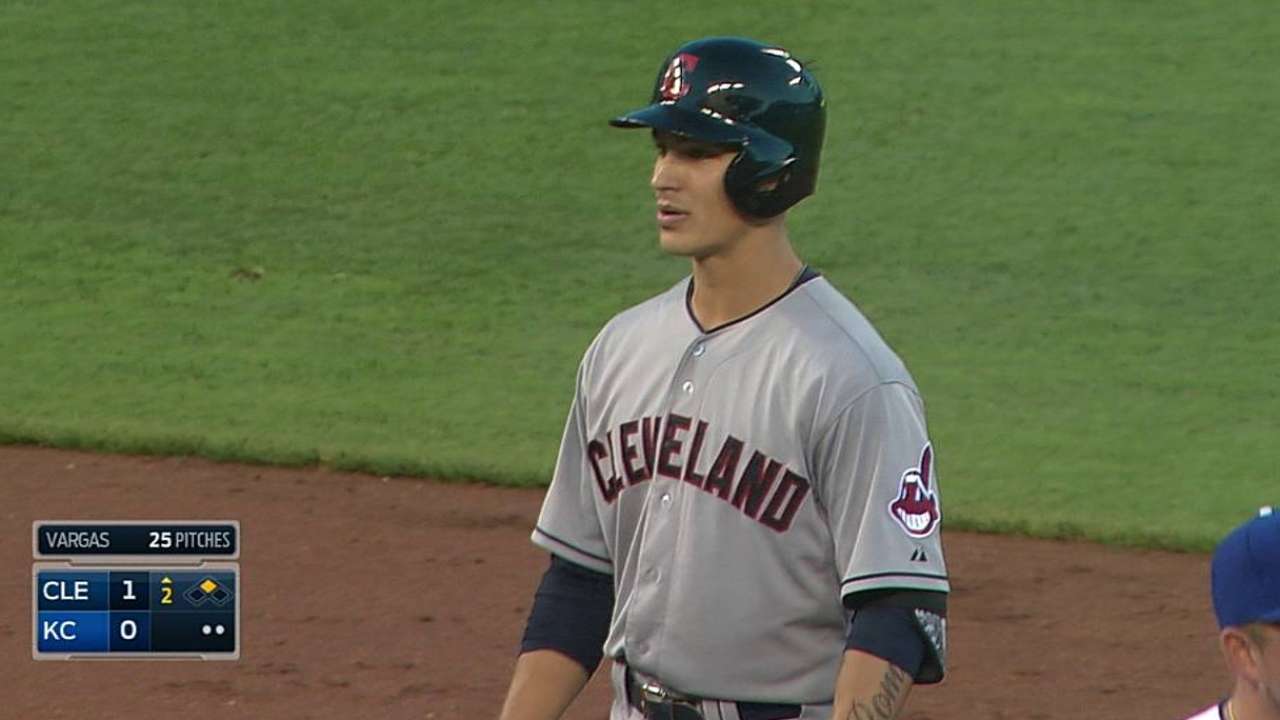 HOUSTON -- Indians second baseman Zach Walters is "hopefully day to day" after leaving Monday's game against the Astros due to soreness in his right ribs, manager Terry Francona said on Tuesday.
Walters got an MRI before Tuesday night's game and Francona said everything checked out fine, ruling out what was originally thought to be a strained oblique or intercostal.
"Structurally, he's good, so we know it's a soft tissue issue," Francona said. "We just have to see how he responds. The trainers think this might be pretty quick."
It wasn't exactly a sudden issue. After Monday's game, Francona said the young second baseman may have tried to play through the pain for several days.
Walters confirmed as much, saying he hoped the two days off he had over the weekend would quiet it down. He couldn't even make it to a third at-bat in a series-opening 3-1 loss to the Astros without coming clean.
"Finally came to them, but you just don't want to because we were in a playoff push and I'm a new guy, trying to get an opportunity to play," Walters said.
The injury may explain Walters' woes of late, as he has just three hits in his last 35 at-bats.
Walters said he has never dealt with a chest issue before, which he said was a disadvantage in this case. He even thought the pain might have just been some fatigue during the stretch run of his first full season in the Majors.
"That's why I don't know how to take care of it or explain it," Walters said. "It's such a rotational thing, and anything midsection for a position player is something I found out I couldn't just work through. It doesn't feel like it should. It's hard to hit, let alone hit when you can't swing the right way."
Chris Abshire is a contributor to MLB.com. This story was not subject to the approval of Major League Baseball or its clubs.