Chafin replaces Delgado in D-backs' rotation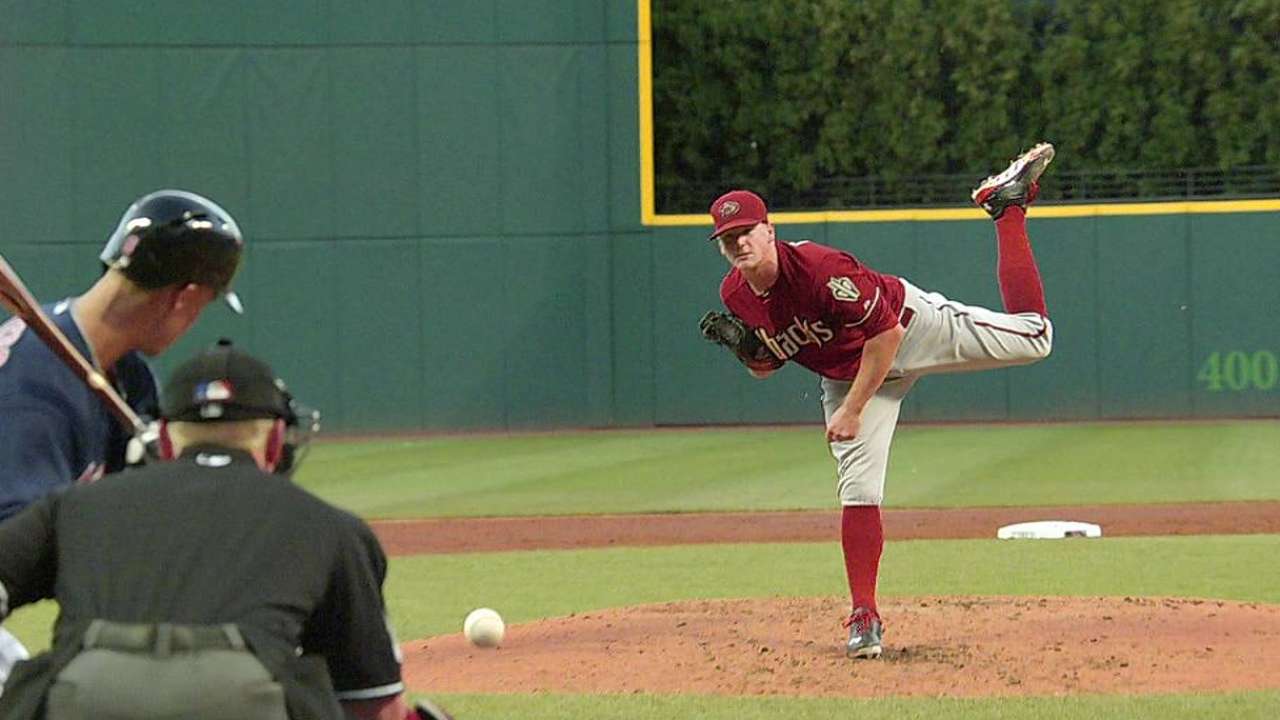 PHOENIX -- The last time Andrew Chafin pitched, he gave his team a chance to win a title.
The 24-year-old right-hander, then pitching for the Triple-A Reno Aces, tossed six scoreless innings against the Omaha Storm Chasers, the Royals' Triple-A affiliate, in Game 3 of the best-of-five Pacific Coast League Championship Series. The Aces fell in Game 5 of the series, so instead of traveling to the Triple-A National Championship Game, Chafin got the call to the big leagues and will make his second career Major League start Wednesday.
"It's the World Series to us when you're down there," Chafin said. "That's the best you can do. We were one win away from winning a championship. ... We wanted it really bad, just as bad as anybody wants to win a championship."
Manager Kirk Gibson said Chafin will take Randall Delgado's place in the D-backs' rotation for the remainder of the season, starting Wednesday in the series finale against the Giants.
"We didn't want to [move him to the bullpen]. He's throwing the ball really well as a starter," Gibson said. "We didn't feel it really would be good for him, either, to put him in the bullpen at this point."
Chafin has made one career Major League start, which came in Game 2 of a doubleheader against the Indians in Cleveland. The rookie labored a bit, throwing 101 pitches in five innings, but he got through the start without allowing a run.
Chafin said it was hard to compare starting in a Minor League playoff game to starting a Major League game, but he added that getting his first big league start out of the way would help with any jitters he may have had.
"It's two different feelings," Chafin said. "Being up here, it's like, 'I've worked my whole life for this.' The other one, I guess is kind of the same feeling. It's just a blessing to be able to pitch at these levels."
Worth noting
• Gibson said before Tuesday's game that Chase Anderson's next start, scheduled for Friday against the Rockies, would be the rookie's last of the season. With an off-day scheduled for Sept. 25, Gibson said he would skip over Anderson in order to reduce the workload on his arm.
Adam Lichtenstein is an associate reporter for MLB.com. This story was not subject to the approval of Major League Baseball or its clubs.