Vogt inches closer to return from sprained ankle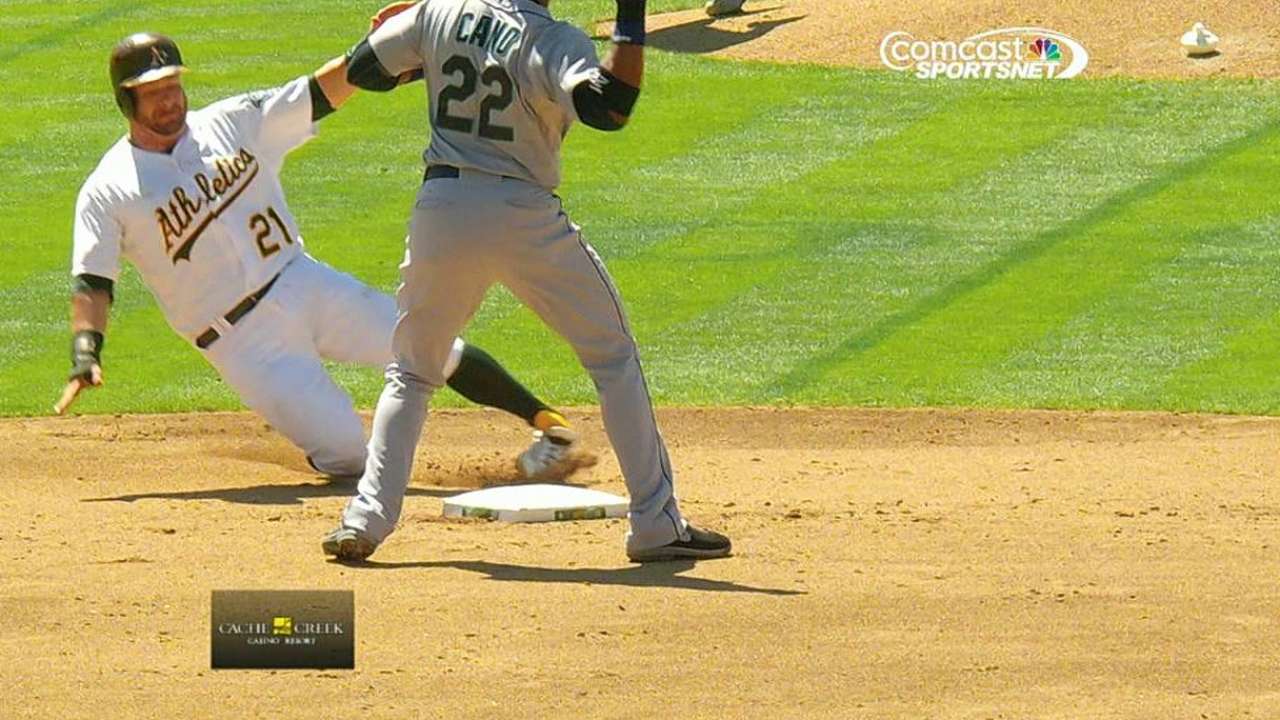 OAKLAND -- Stephen Vogt was not available for Tuesday's series opener against the visiting Rangers, but he's nonetheless encouraged by the progress he's making with his sprained left ankle.
Manager Bob Melvin said after Tuesday's game that Vogt could be available to pinch-hit as soon as Wednesday.
Vogt was among those who faced lefty Drew Pomeranz pregame Tuesday, and he also did some running drills for a second straight day. He will attempt to cut and turn on the bases on Wednesday.
Vogt is still expected to be able to play first base and the outfield, just not right away. Catching, though, is still not an option for him this season because of a lingering right foot issue.
"I'm feeling good," said Vogt, who hit in the cage nearly every day while the team was on the road. "It's progressing slowly but surely. It felt good to get out on the field and see some baseballs.
"In a perfect world, I wish I was available to at least pinch-hit tonight, but if I'm out of the box and tweak something, we're looking at another week."
The A's did have Geovany Soto on hand Tuesday, after the catcher missed two games because of back spasms.
Outfielder Craig Gentry was not available. His concussion symptoms have been complicated by sinus issues, according to Melvin.
Jane Lee is a reporter for MLB.com. This story was not subject to the approval of Major League Baseball or its clubs.