Konerko honored by Clemente Award nomination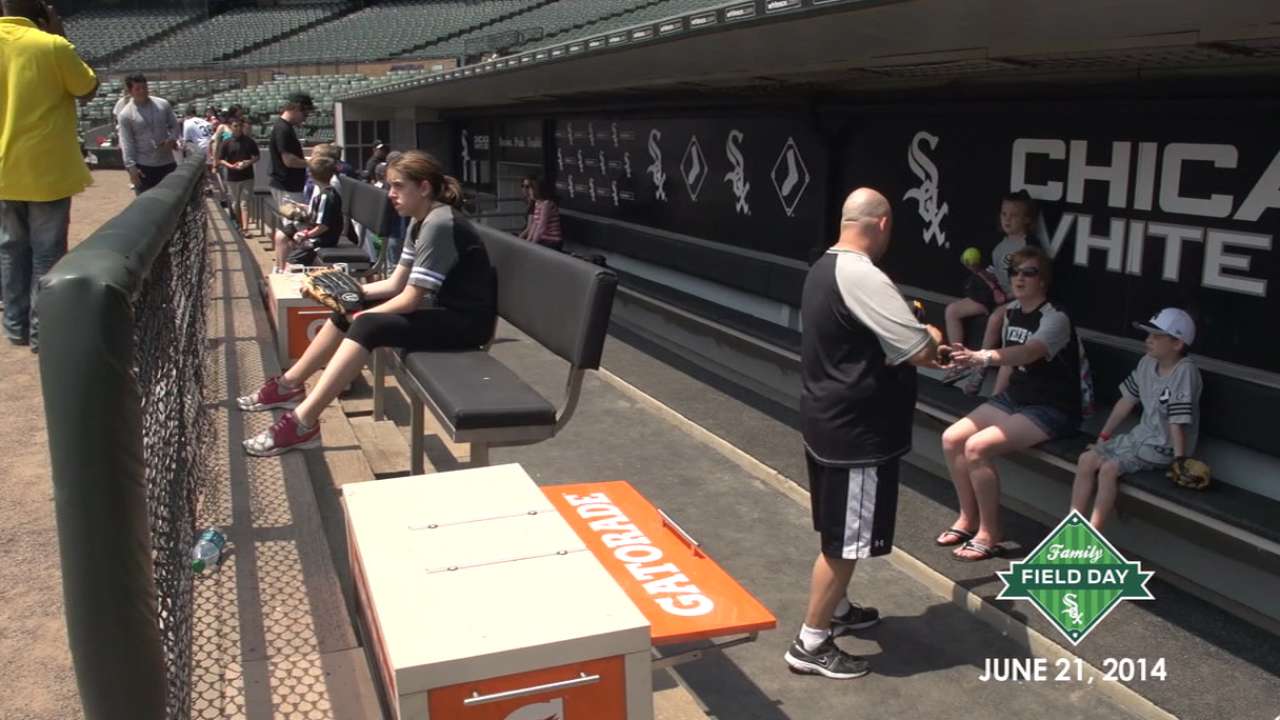 KANSAS CITY -- With less than two weeks remaining in his stellar Major League career, Paul Konerko is being lauded wherever he goes for the contributions he has made to his sport, both on and off the field. That sentiment was reinforced Tuesday when Konerko was named the White Sox nominee for the 2014 Roberto Clemente Award presented by Chevrolet.
The Clemente Award pays tribute to Clemente's achievements and character by recognizing current players who best represent the game of baseball through positive contributions on and off the field, including sportsmanship and community involvement.
Each of the 30 clubs nominated a player, and Wednesday marks the 13th annual Roberto Clemente Day, which was established by Major League Baseball to honor Clemente's legacy and officially recognize local club nominees.
"There is no recognition more distinguished and honorable in baseball than the Roberto Clemente Award," said Konerko. "To be acknowledged as the White Sox nominee for the award is humbling, and it further emphasizes the importance of the role that we as players must serve in our communities. In this my final season, this is a touching and much appreciated tribute."
Konerko and his wife, Jennifer, founded the "Bring Me Home" campaign in 2007, as a family effort with former White Sox teammate Jim Thome and his wife, Andrea. They partnered with the White Sox and Children's Home + Aid to help raise awareness, generate support, recruit foster parents and advocate for the needs of foster children and their families.
Within its first seven years, the Bring Me Home campaign has raised nearly $450,000. Konerko also supports a variety of White Sox Charities efforts, and he hosts various groups at U.S. Cellular Field, including Patient Airlift Service (PALS) for Patriots and Make-A-Wish children and their families.
"Paul's impressive record of community involvement is the strongest demonstration of his leadership skills and his compassion for others," said White Sox chairman Jerry Reinsdorf. "Paul leads by example both on and off the field, and he leaves a tremendous mark on Chicago with his personal efforts to help others who are in need. Just like his respected leadership on the field and in the clubhouse, Paul has been the consummate role model for the Chicago White Sox in our community for the past 16 years."
Clemente, a 15-time All-Star and Hall of Famer, died in a plane crash on New Year's Eve of 1972 while attempting to deliver supplies to earthquake victims in Nicaragua.
Carlos Beltran was the winner of the 2013 Roberto Clemente Award. There were more than 1.3 million fan votes last year, and fans can start voting again Wednesday at ChevyBaseball.com, which is powered by MLB Advanced Media. Voting ends on Oct. 6, and participating fans will be automatically registered to win a trip to next month's World Series.
The winner of the fan vote will receive one vote among those cast by a selection panel of dignitaries. Clubs playing at home on Wednesday will recognize their nominees as part of Roberto Clemente Day ceremonies, while visiting clubs will honor their nominees before another September home game. As part of the league-wide celebration, the Roberto Clemente Day logo will appear on the bases and the official dugout lineup cards.
Robert Falkoff is a contributor to MLB.com. This story was not subject to the approval of Major League Baseball or its clubs.