Frias ready to step in for Ryu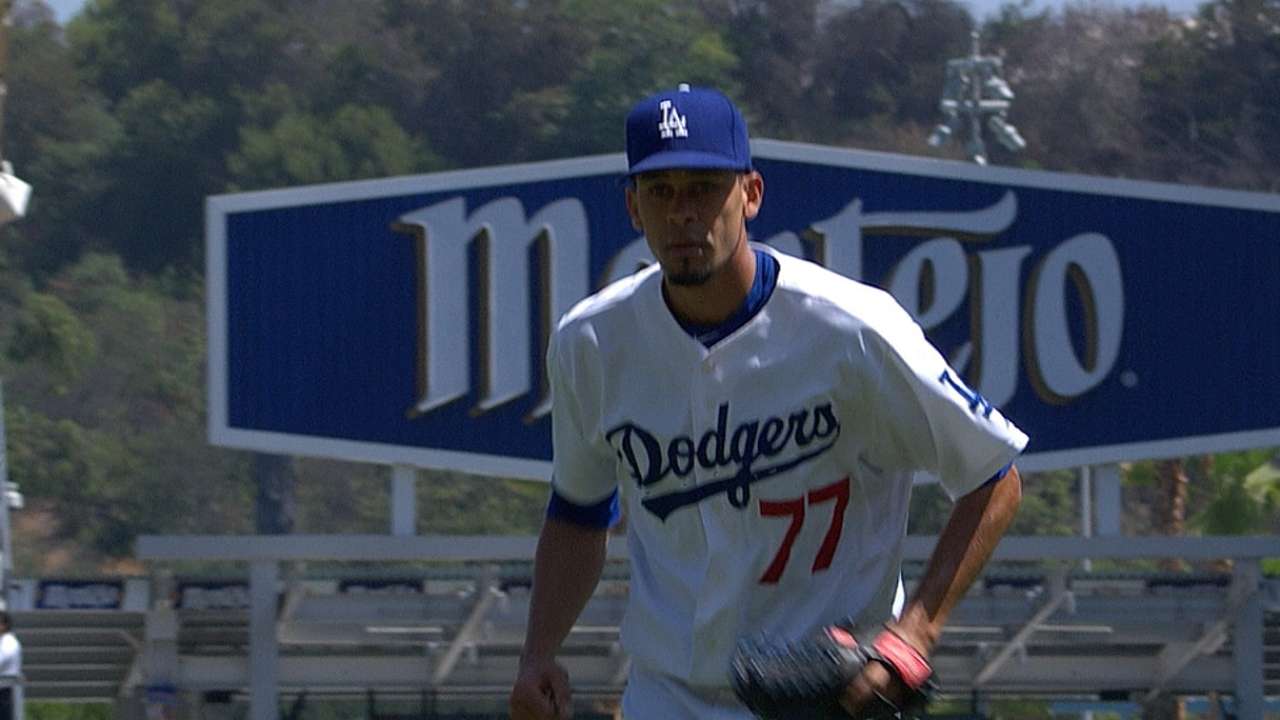 DENVER -- The Dodgers announced Tuesday that rookie right-hander Carlos Frias will start Wednesday's series finale against the Rockies.
The move was expected after Frias threw a bullpen session Sunday, putting him on track to replace left-hander Hyun-Jin Ryu, whose return from a sore left shoulder is currently unknown.
Since making his Major League debut on Aug. 4, Frias has compiled a 3.91 ERA over 25 1/3 innings, striking out 18 and walking four. Before his callup, Frias went 8-4 with a 5.01 ERA in 91 2/3 innings at Triple-A Albuquerque.
This will be Frias' second start with the Dodgers after he held the Nationals scoreless over six innings on Sept. 3.
Ryu left Friday's start against the Giants after just one inning and underwent an MRI exam on his sore left shoulder Monday. The exam revealed no structural damage, but he remains without a timetable, meaning Frias could see more than just this start to close out the season.
Cody Ulm is an associate reporter for MLB.com. This story was not subject to the approval of Major League Baseball or its clubs.