Alcantara, Rizzo given time off to rest injuries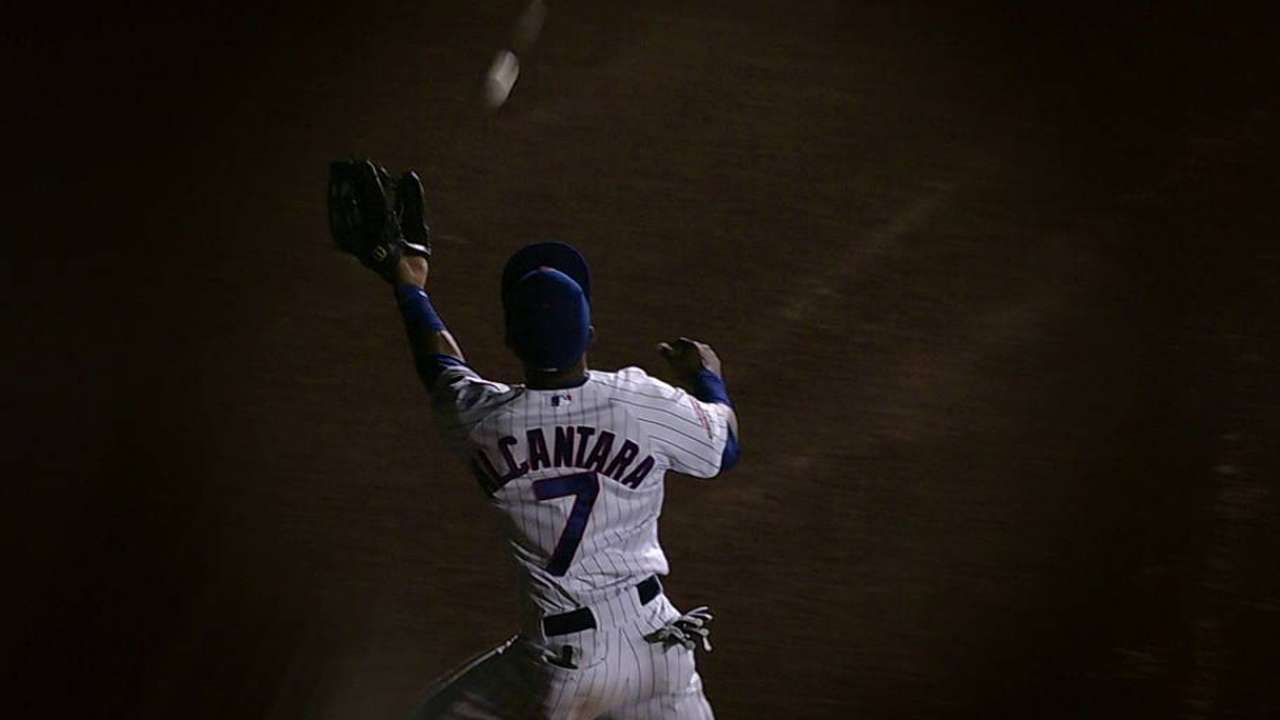 CHICAGO -- Anthony Rizzo did not start Tuesday as part of the Cubs' plan to ease him back into games while Arismendy Alcantara was sidelined with a sore right wrist injured when he crashed into the outfield wall Monday night. Alcantara's status was day to day.
Rizzo, who had been sidelined since Aug. 26 because of a low back strain, made his first start in 18 games on Monday night and hit a walk-off home run in the ninth. The Cubs had considered having Rizzo only play seven innings Monday since it was his first game action in 18 games, but went ahead and had him stay for nine. It worked.
"I would say I plan on giving him every other day [off] and will increase his playing time to two days in a row, maybe three," Cubs manager Rick Renteria said. "I have to let it play itself out first."
Alcantara had an MRI on his right wrist and was wearing a brace on Tuesday. He slammed into the brick wall in right-center catching Kristopher Negron's ball in the eighth inning. The Reds had a runner on and two out, and there was no score in the game.
"Somebody was saying somebody forgot to tell him there's a brick wall behind the ivy," Renteria said of Alcantara. "That's a game-saving play. He gave tremendous effort, [ran a] great line, very smooth, explosive action and got to it and was able to make the catch."
It was an exceptional play for Alcantara, who began this season as a second baseman.
"His immersion into center field was a pretty easy transition, in terms of chasing balls down, reading balls off the bat," Renteria said. "He's continued to learn where to throw the ball, how aggressive to be with certain plays. He's continued to improve. That's a testament to him because he's taken on a lot."
Worth noting:
• Edwin Jackson, sidelined with a strained right lat, will make his first start since Aug. 20 on Friday when the Cubs play host to the Dodgers at Wrigley Field. Jackson, who will likely face Clayton Kershaw, threw an extended side session as a tune-up. Rookie Eric Jokisch will be available to piggyback because Jackson was not expected to go deep in the game.
Carrie Muskat is a reporter for MLB.com. She writes a blog, Muskat Ramblings, and you can follow her on Twitter @CarrieMuskat. This story was not subject to the approval of Major League Baseball or its clubs.