Longoria proud to be associated with Clemente
Star third baseman is Rays' nominee for annual award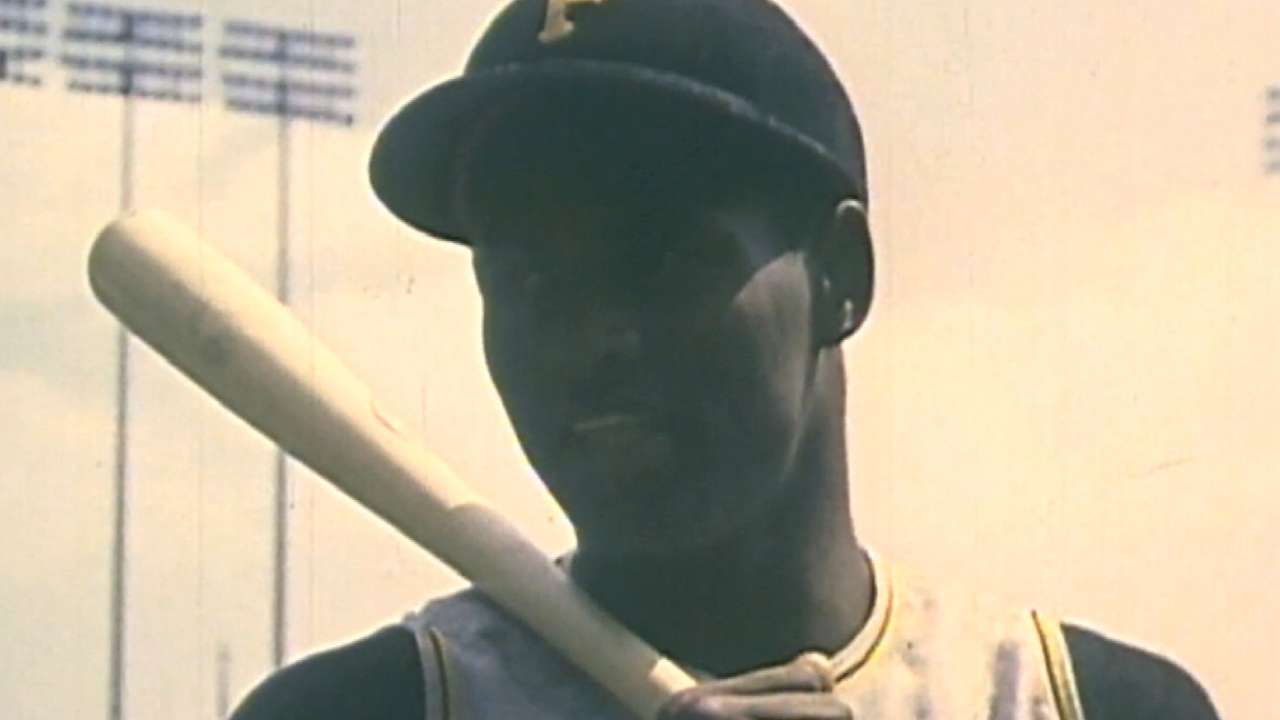 ST. PETERSBURG -- On Tuesday, Major League Baseball announced Evan Longoria as the Rays' nominee for the 2014 Roberto Clemente Award. Each year, the award recognizes an MLB player who "best represents the game of baseball through positive contributions on and off the field, including sportsmanship and community involvement."
Longoria will be recognized in a ceremony on Wednesday at Tropicana Field before Tampa Bay's series finale against the Yankees. Wednesday is the 13th annual Roberto Clemente Day, established by MLB to acknowledge the nominees from all 30 clubs and honor Clemente's legacy.
"I'm excited," Longoria said. "Year after year, you try to do more and be a part of the community a little bit more, and I think it's very cool to have people take notice of that, but ultimately, the goal is to contribute as much as you can, no matter who's noticing."
Longoria has committed to donate more than $1 million to the Rays Baseball Foundation, which supports youth and education programs. His work in the Tampa, Fla., and St. Pete communities includes a variety of organizations, such as Moffitt Cancer Center, the leading cancer research and treatment facility in Florida, to which Longoria will be donating as part of the award process.
Beginning Wednesday, fans can vote for the award's national recipient at ChevyBaseball.com, which is powered by MLB Advanced Media. Voting ends on Oct. 6, and participating fans will be automatically registered for a chance to win a trip to next month's World Series. The winner of the fan vote will receive one vote among those cast by the selection panel of dignitaries, from which the honoree will be chosen.
Longoria said he was honored to even be linked to Clemente's name. Clemente, a 15-time MLB All-Star and Hall of Famer, died in a plane crash on New Year's Eve 1972, while attempting to deliver supplies to earthquake victims in Nicaragua.
"It means a tremendous amount, because I think what we try to do in this game is be a positive impact for young people and older fans alike, and really just use our platform and the stage that we're given on a nightly basis to try to provide a positive message," Longoria said. "Obviously, historically speaking, Roberto Clemente exemplifies that, and so just to be associated with that award is a tremendous honor."
David Adler is an associate reporter for MLB.com. This story was not subject to the approval of Major League Baseball or its clubs.