Vargas, Shields moved up in shuffled rotation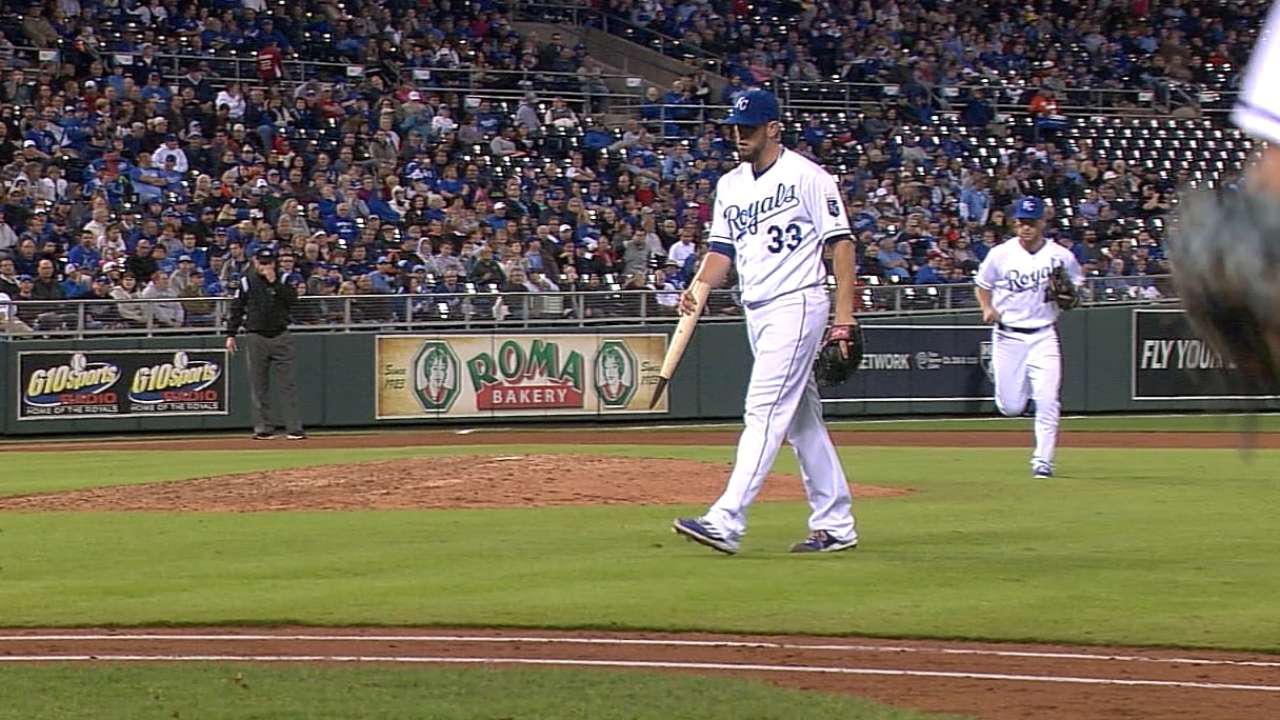 KANSAS CITY -- The Royals switched up their rotation on Tuesday to maximize their pitching matchups for the final 12 games of the regular season -- and possibly beyond.
Kansas City slid Jeremy Guthrie, originally slated to start Friday's series opener against the division-leading Tigers, to Sunday's series finale, and bumped up Jason Vargas and James Shields to keep them on normal rest.
Vargas now takes Guthrie's place Friday, while Shields will start Saturday's showdown with the American League Central leaders.
With an off-day Thursday, the move allows Vargas and Shields to continue to pitch every fifth day, and it also provides Royals manager Ned Yost with some favorable matchups as his team nears the postseason.
First, it forces the lefty-heavy Indians lineup to face both of the Royals' left-handed pitchers -- Vargas and Danny Duffy -- in their three-game series beginning Monday.
"Everybody stays on their regular rest but Guthrie," Yost said. "It gets Guthrie, who has good games in Chicago [into the series vs. the White Sox the last weekend of the regular season]. It gets us two left-handers against Cleveland, which is what we wanted."
More importantly -- but also hypothetically -- the move puts the Royals' rotation in better shape should they qualify for the postseason, whether that's via the AL Wild Card Game or if they can overthrow the Tigers for the AL Central crown and advance directly to the AL Division Series.
Yost described how the rotation would be prepared for a possible tiebreaker or with the AL Wild Card Game.
"It sets up Vargy for a one-game playoff or Shields one day early. We can make our mind up there," Yost said. "It'd be Vargy on full rest or Shields coming back on a [fourth day]."
Jackson Alexander is an associate reporter for MLB.com. This story was not subject to the approval of Major League Baseball or its clubs.