Selig backs Mets' approach for building team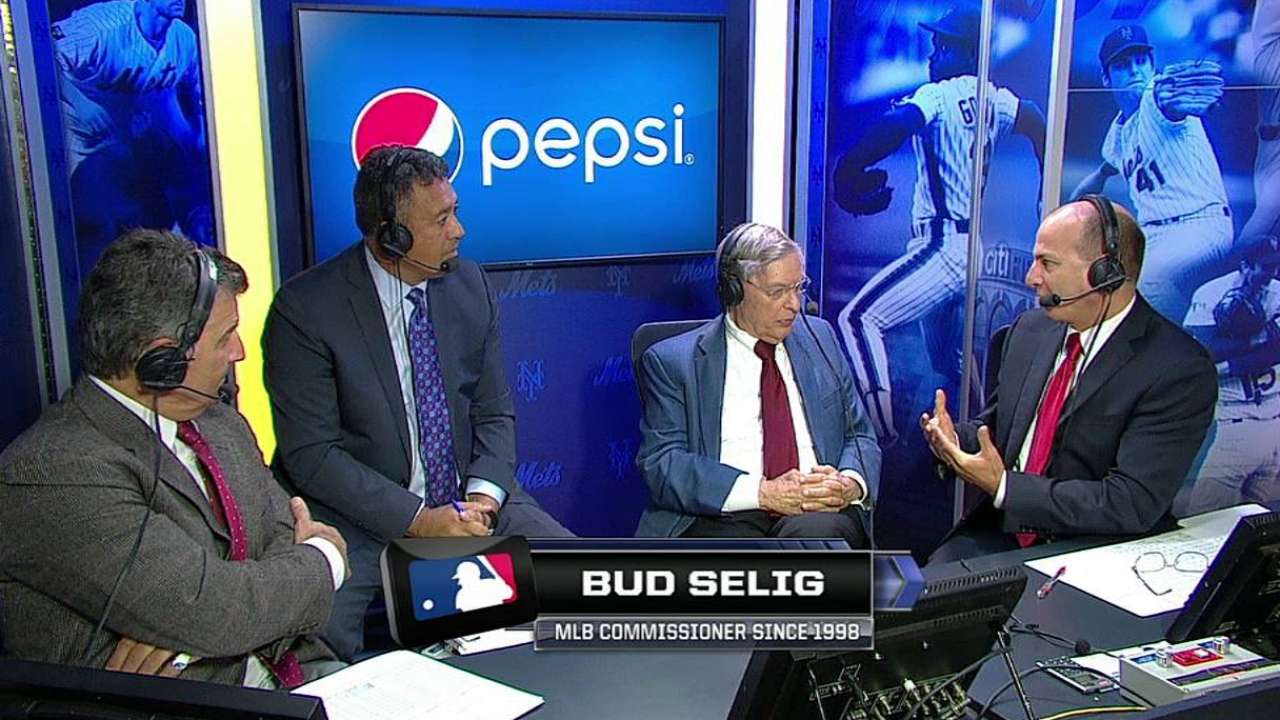 NEW YORK -- Commissioner Bud Selig expressed support for Mets chairman Fred Wilpon and COO Jeff Wilpon on multiple matters Tuesday, including the team's payroll.
Speaking at Citi Field as part of his tour of all 30 ballparks, the retiring Commissioner said the fashion in which the Mets are rebuilding is more than acceptable by league standards.
"As far as I'm concerned, from my perspective, I think the way that the Mets are doing this thing is correct," Selig said. "There are a lot of teams that like to spend a lot of money that don't do well, either. I'm not trying to be facetious saying that. Do I have any problem with the Mets' finances? None.
"The fact of the matter is I do monitor every team," Selig said. "And honestly if I felt -- and I mean this very sincerely -- that there was a team really not doing what I thought they should do in the best interest of the sport, they'd hear from me."
Anthony DiComo is a reporter for MLB.com. Follow him on Twitter @AnthonyDicomo. This story was not subject to the approval of Major League Baseball or its clubs.