Blue Jays maintain no ill intent by Stroman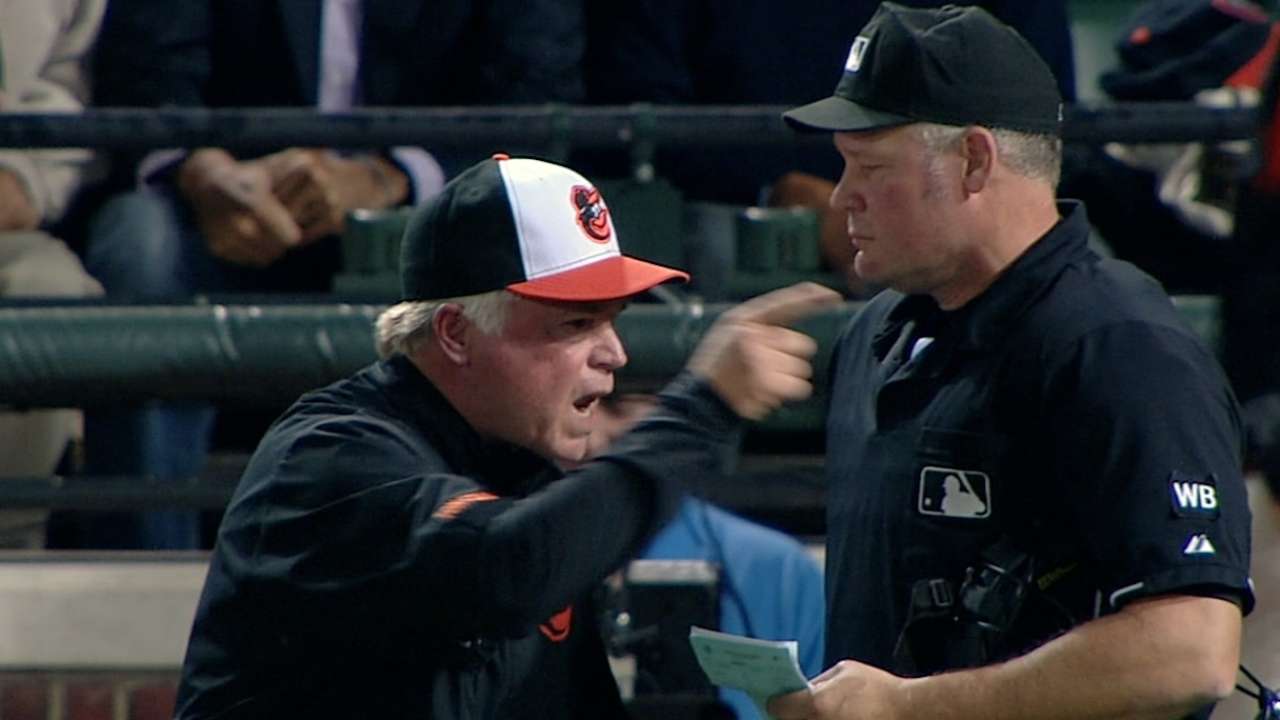 BALTIMORE -- One day after right-hander Marcus Stroman was issued a warning for throwing a pitch up and in to Orioles catcher Caleb Joseph, the Blue Jays maintained there wasn't any intent to cause harm.
Stroman threw a fastball over the head of Joseph during Monday night's 5-2 loss to Baltimore. The pitch came one inning after Toronto shortstop Jose Reyes got into a verbal altercation with Joseph at home plate. Reyes felt that Joseph blocked the plate and stepped on his hand while sliding into home.
Following the game, Orioles manager Buck Showalter was clearly upset and described the pitch from Stroman as being "borderline professionally embarrassing."
Toronto general manager Alex Anthopoulos understands the frustration but insists Stroman wasn't intentionally doing anything wrong.
"I understand the other side being upset about it, we would be the same," Anthopoulos said. "It's understandable, but the fortunate part about it is that no one got hurt. I know Marcus is contrite about it, and that wasn't his intention at all."
"The last thing I would ever want to do is throw at somebody's head, that's not my intention at all," Stroman said. "I'm sorry that the ball slipped out of my hand and got away from me in the head region, that's the last thing I would ever want to do to Caleb or anyone in the league. I have too much respect for the game, too much respect for players to ever do something like that.
"I know that's exactly what it looked like, but anyone that knows me -- my teammates, my family, my friends, everyone -- knows I'm not that type of individual, that's the last thing I'd ever do in this game.
Blue Jays manager John Gibbons said he had yet to hear whether Major League Baseball would be taking any disciplinary action against Stroman. He also understood Baltimore's reaction to the pitch, but then defended his team's track record throughout the season.
"I think we're all in agreement, the ball should never go near anybody's head," Gibbons said. "If you look at our team this year, I would venture to say we've had less problems with other teams than any team in baseball. That's probably fair to say. So we're not a trouble-making team."
Gregor Chisholm is a reporter for MLB.com. Read his blog, North of the Border, and follow him on Twitter @gregorMLB. This story was not subject to the approval of Major League Baseball or its clubs.