Price looking forward to seeing prospects play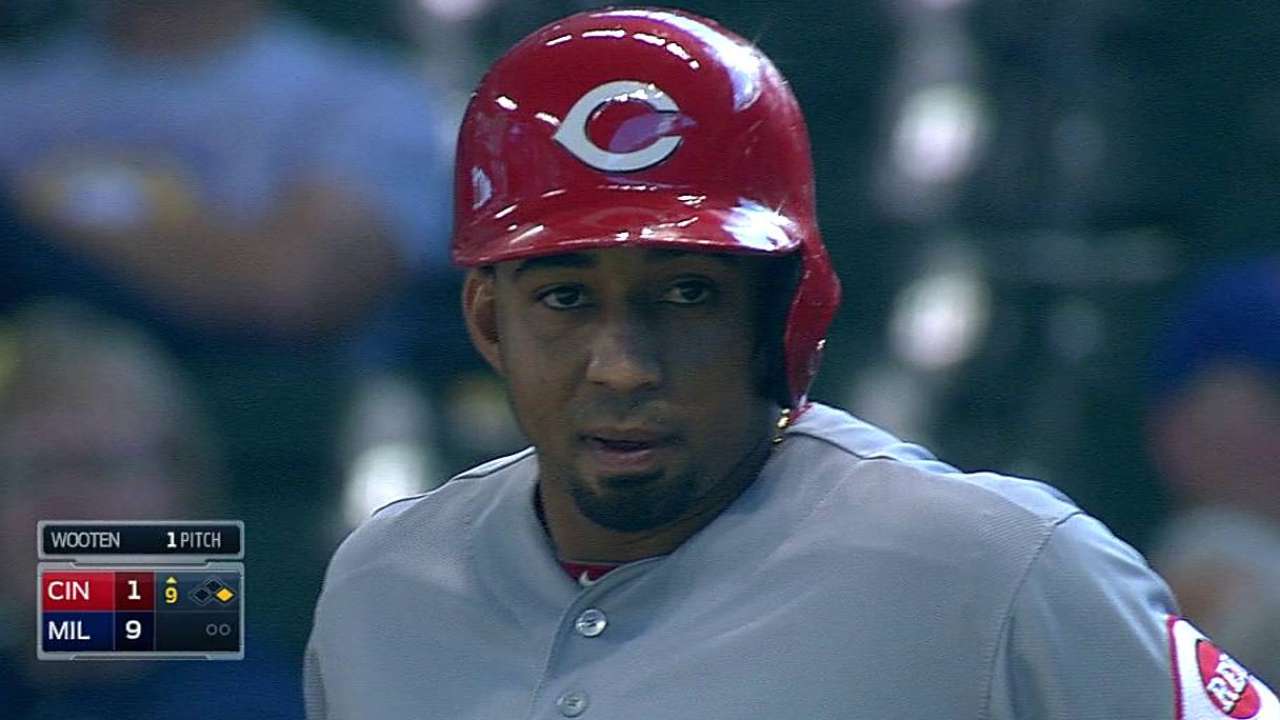 Manager Bryan Price said that the Reds haven't used many of the new additions to the expanded roster due to the tight pennant races that many division foes are in. The Pirates, Cardinals and Brewers are all contending for the playoffs. The Reds' prior two series before Monday were against the latter two.
"We try to respect that," Price said. "We're running most of our regular players out there as often as possible. So this is a great opportunity for them to play, No. 1. No. 2, to get a little more evaluation time before Spring Training of 2015. So I'm looking forward to seeing them play."
September callup Daniel Corcino takes the mound Wednesday amid rotation attrition that has sidelined right-handers Mat Latos and Homer Bailey.
Bailey is done for the year with a strained flexor mass in his pitching elbow. Latos was scratched from last Friday's start against the Brewers with a bone bruise in his pitching elbow since. He hasn't yet been cleared to play catch.
"Undoubtedly, you don't always bring the same team back intact, so it's nice to know what we have in our system," Price said. "Either for guys that have a chance maybe to make our club out of Spring Training next year or at least from a depth perspective down in [Triple-A] Louisville in the next season."
Price noted that he will likely dish out a lineup on Tuesday attuned to Johnny Cueto, the team's All-Star starter.
"It'll be certainly a lineup that you would for the most part come to expect when he pitches -- guys that have been here with us -- and then we'll see what happens on Wednesday," Price said.
Daniel Kramer is an associate reporter for MLB.com. This story was not subject to the approval of Major League Baseball or its clubs.