Rollins hopes to return this weekend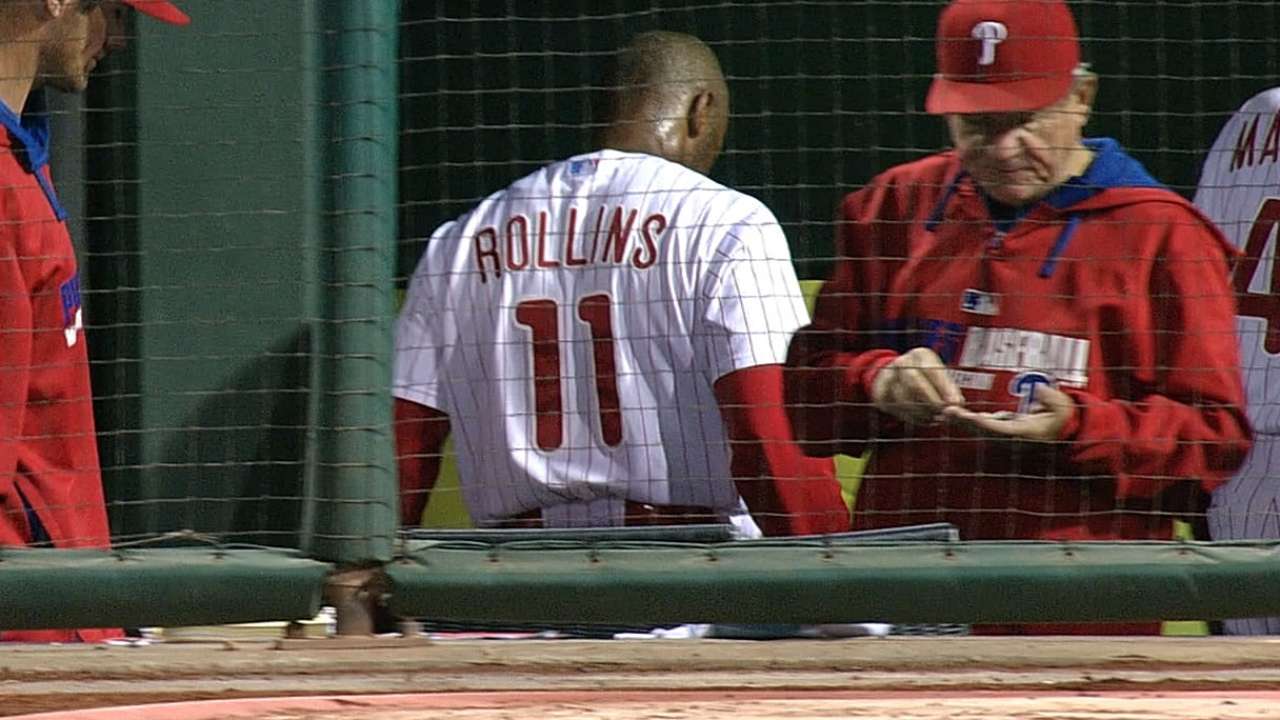 SAN DIEGO -- Jimmy Rollins said he hoped to be back in the Phillies lineup by this weekend, but his return remains up in the air.
He has been sidelined since Sept. 8 with a strained left hamstring.
Rollins will take fielding practice Tuesday, which should give him a better indication if he is closer to a return.
"He's been hitting inside," Phillies manager Ryne Sandberg said. "We'll see how it goes."
Todd Zolecki is a reporter for MLB.com. This story was not subject to the approval of Major League Baseball or its clubs.