PawSox between Omaha and back-to-back titles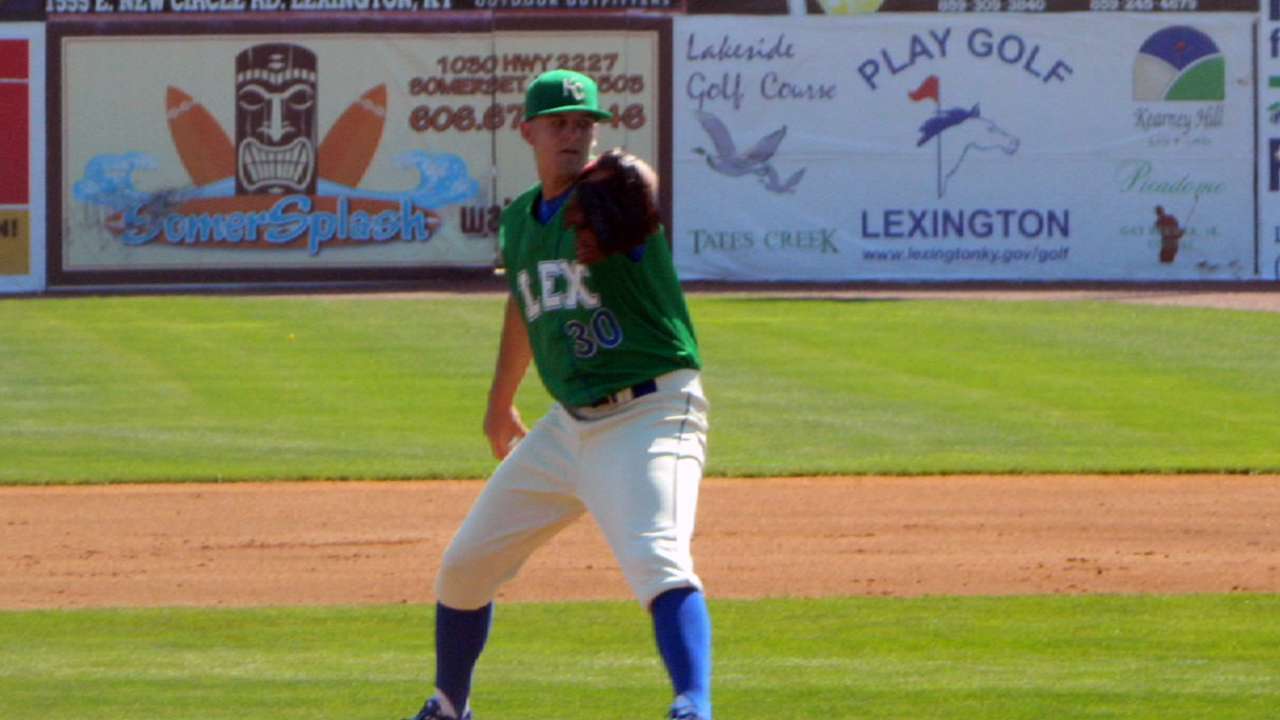 CHARLOTTE, N.C. -- Down to its last strike in Game 4 of the Governors' Cup on Friday at Durham, Pawtucket rallied. Newly signed Cuban outfielder Rusney Castillo hit an RBI single to tie the game and Pawtucket went on to win in 13 innings. It won again the next day in Game 5 to claim the International League title for the first time since 2012.
Omaha's situation against Reno in the Pacific Coast League championship series last week was never quite that precarious. But the Storm Chasers did need to win the final two games of the best-of-five series to repeat as PCL champions.
The comeback series victories for Pawtucket and Omaha set up a showdown on Tuesday in the Triple-A National Championship Game at Charlotte's BB&T Ballpark. First pitch is scheduled for 7:05 p.m. ET and can be seen on MiLB.TV.
With the hard work of winning their leagues' best-of-five championship series complete, both Pawtucket and Omaha enter Tuesday's championship game confident and loose.
"This game is big, but this is just gravy on a season," Omaha right-hander Christian Binford said. "We've both won our rings, we've both had great seasons. Everybody here has had a great season. So this game is really just a prize for both of us."
"I think the hardest part was getting into the playoffs, that was the toughest thing," Pawtucket manager Kevin Boles said. "I think guys got comfortable in the first series. We played a lot more relaxed."
The Storm Chasers will turn to Binford, the Royals' No. 8 prospect, as they looks to win back-to-back National Championships. Omaha defeated Durham, 2-1, in last year's game.
Binford's rise to be in position to start the National Championship Game has been meteoric. The 21-year-old began the season with Class A Advanced Wilmington and had an All-Star first half to earn a promotion to Double-A Northwest Arkansas. His success continued at his new level, and the Royals bumped him up to Omaha in August and moved him to the bullpen in case they needed to call on him in that role during their playoff push. Along the way, he represented the club at the SiriusXM All-Star Futures Game.
"It's been incredible; I can't really explain it any more than that," Binford said. "Seeing three different leagues, three different pitching coaches, learning from all of them, meeting three groups of guys -- all of them have been absolutely amazing.
"It's been a huge season."
Opposing Binford on the mound will be Pawtucket left-hander Edwin Escobar, the Red Sox's No. 8 prospect, who has had an eventful season of his own. The 22-year old began the year as a member of the Giants' organization, pitching in Triple-A Fresno. The Red Sox acquired him in July as a part of the Jake Peavy deal, a move that Escobar said he anticipated.
"During July I heard the Giants were looking for some trades and when I heard that, I think if they trade someone, they're going to send a prospect," he said. "When I got that call, I feel like I knew it was going to happen. It was another opportunity and I feel blessed over here."
In seven starts for Pawtucket (including the playoffs), Escobar posted a 3.35 ERA and struck out 32 batters while walking eight in 43 innings. He also made his Major League debut, appearing in one game for the Red Sox in August.
Just as both teams had their backs against the wall in their League Championship Series, the season is now down to a winner-take-all game. Having both just won a championship in the same situation, both teams believe they can celebrate one more victory this season if they play the same way they did over the weekend.
"You can't expect these guys to change their approach," Omaha manager Brian Poldberg said. "You've got to stay with what got you there."
Teddy Cahill is a reporter for MLB.com. Follow him on Twitter at @tedcahill. This story was not subject to the approval of Major League Baseball or its clubs.