Ackley returns, hopes to help Mariners down stretch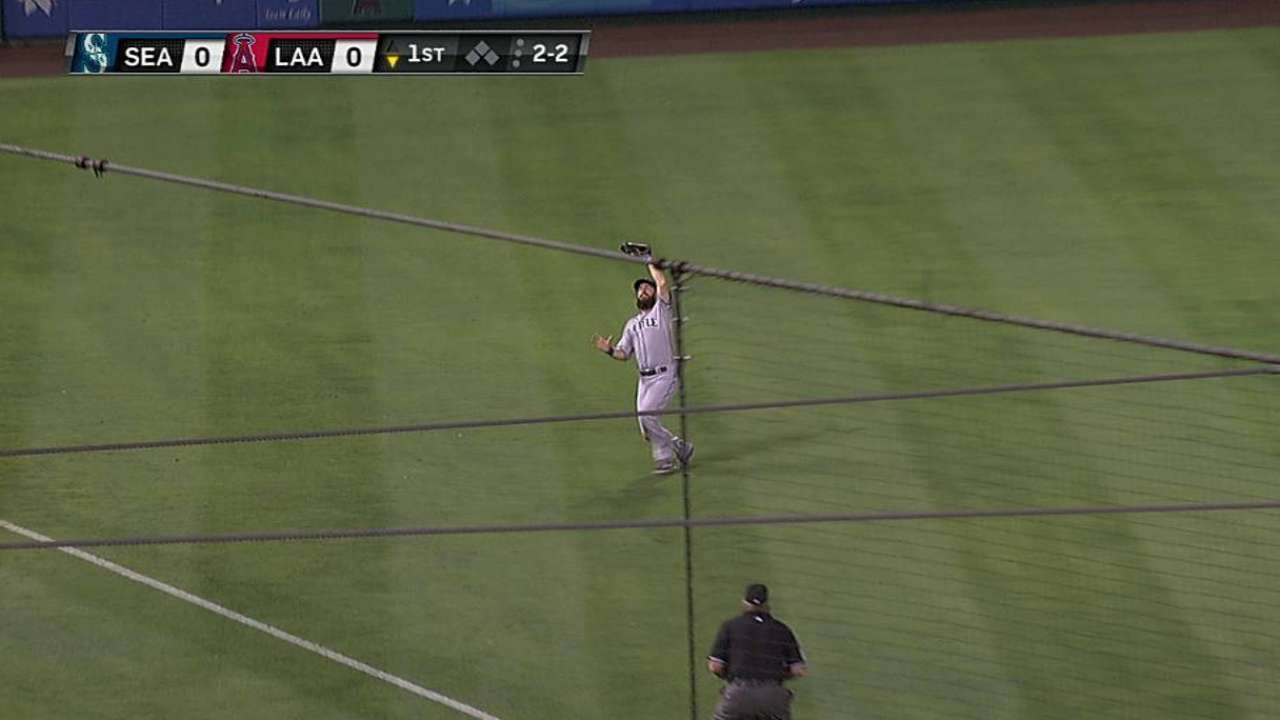 ANAHEIM -- After sitting out six of the last seven games with a sore left ankle, Mariners left fielder Dustin Ackley was back in action, going 1-for-3 in Monday night's 8-1 loss to the Angels, and he hopes he can continue playing the rest of the stretch run.
Ackley missed four games, then went 0-for-3 in Friday's 4-2 win over the A's before being held out of the final two games of that set. The Mariners went 1-5 in the games he missed and manager Lloyd McClendon hopes the 26-year-old is good enough to go now.
"He needs to be operational," McClendon said. "The fact is, nobody will be 100 percent this time of year. There are going to be nicks and bumps and bruises, but you've got to be able to play both sides of the ball and I think he's capable of doing that.
"I saw his BP and it was cleaner, it was better. He was getting off his backside and not hitting flat-footed, so I think he should be fine."
Ackley said he's back to feeling as good as he has all season with the ankle, which has been somewhat troublesome since 2012 when he needed postseason surgery to remove bone spurs.
"The last couple days I've felt ready," Ackley said. "I know he probably wanted to [use me] as a last resort and didn't do it, but the last two days I felt the best it's felt in a long time and I'm assuming today isn't going to be much different. It's pretty good right now."
Ackley has hit just .045 (1-for-22) in six games in September after batting .318 (61-for-192) in July and August. McClendon believes some of those recent struggles were related to the ankle.
"I think the last couple days where his swing got slow and he wasn't able to catch up to the ball," McClendon said.
Ackley said he'll play the rest of the way as long as he feels he's helping the club.
"Unless it's a situation where like that last game, I was able to play, but I wasn't able to perform like I wanted to or drive off that foot," he said. "As long as I'm able to do that and compete and feel like I'm helping the team out, I'll be in there as much as I can. If I feel like a liability, I'll definitely take that into consideration."
Greg Johns is a reporter for MLB.com. Follow him on Twitter @GregJohnsMLB as well as his Mariners Musings blog. This story was not subject to the approval of Major League Baseball or its clubs.