Ailing Raburn's status remains unclear; MRI may be needed
Utility man still day-to-day after hyperextended left knee has not improved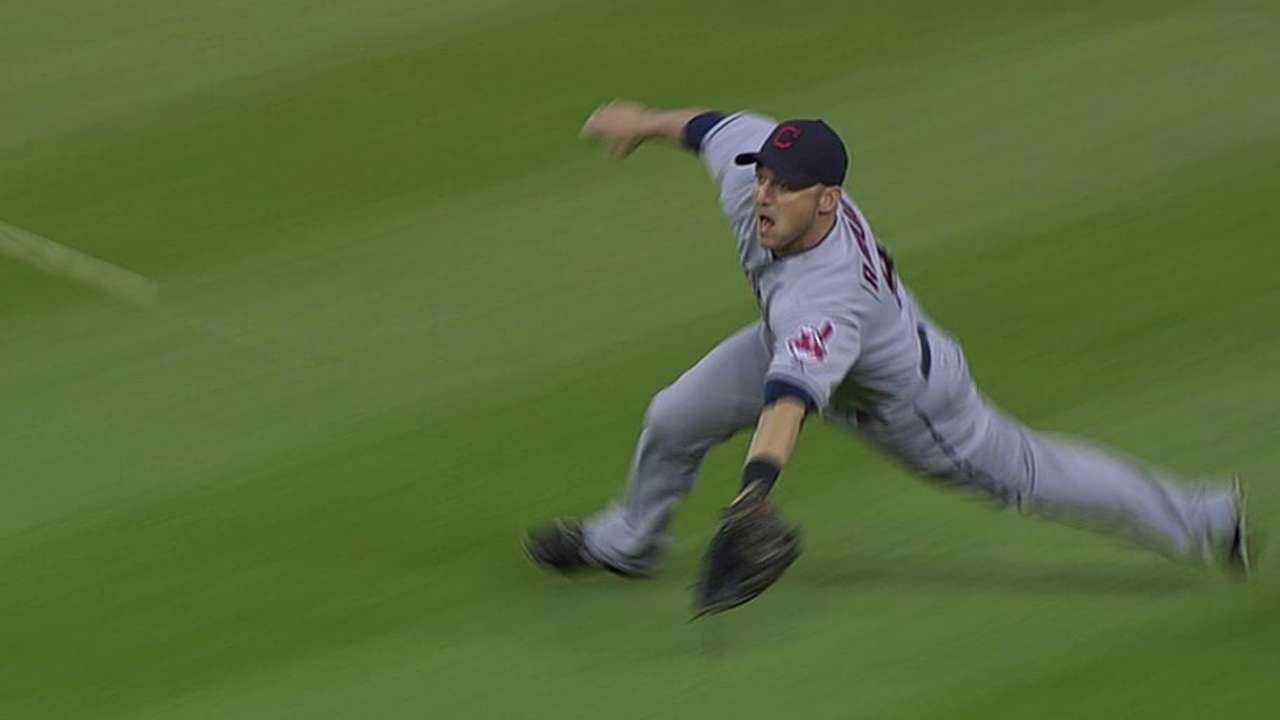 HOUSTON -- After Detroit handed them a sweep over the weekend, the news for the Indians was no better Monday, as utility man Ryan Raburn's hyperextended left knee hasn't improved at all.
Manager Terry Francona said that day-to-day status may no longer be applicable, as Raburn received treatment to no avail prior to Monday's game against the Astros.
"He's still pretty tender, pretty sore," Francona said. "We're gonna have [head trainer James Quinlan] talk to [assistant trainer Jeff Desjardins] and see, see if we should get him back to Cleveland. We probably need to get him checked."
An MRI is likely imminent, but Francona said that hasn't been on the checklist yet. In fact, Raburn, who injured the knee in Saturday's loss to Detroit, made the trip precisely because the club thought he might be available at some point during this four-game set that is crucial to Cleveland's fading playoff hopes.
"We brought him here because if he had a good day and was day-to-day, maybe let him sit for a couple of days and be good," Francona said. "But the fact that he came in and was pretty tender, there's no way around it, he has to get looked at."
Raburn has not formally been shut down for the season just yet, but if he can't go within the next four days, there won't be much time left for him to heal.
"We haven't even looked inside him yet, so it's still up in the air [to me]," Francona said. "We'll trust our training staff and go from there."
Chris Abshire is a contributor to MLB.com. This story was not subject to the approval of Major League Baseball or its clubs.