PawSox stacked entering Triple-A title game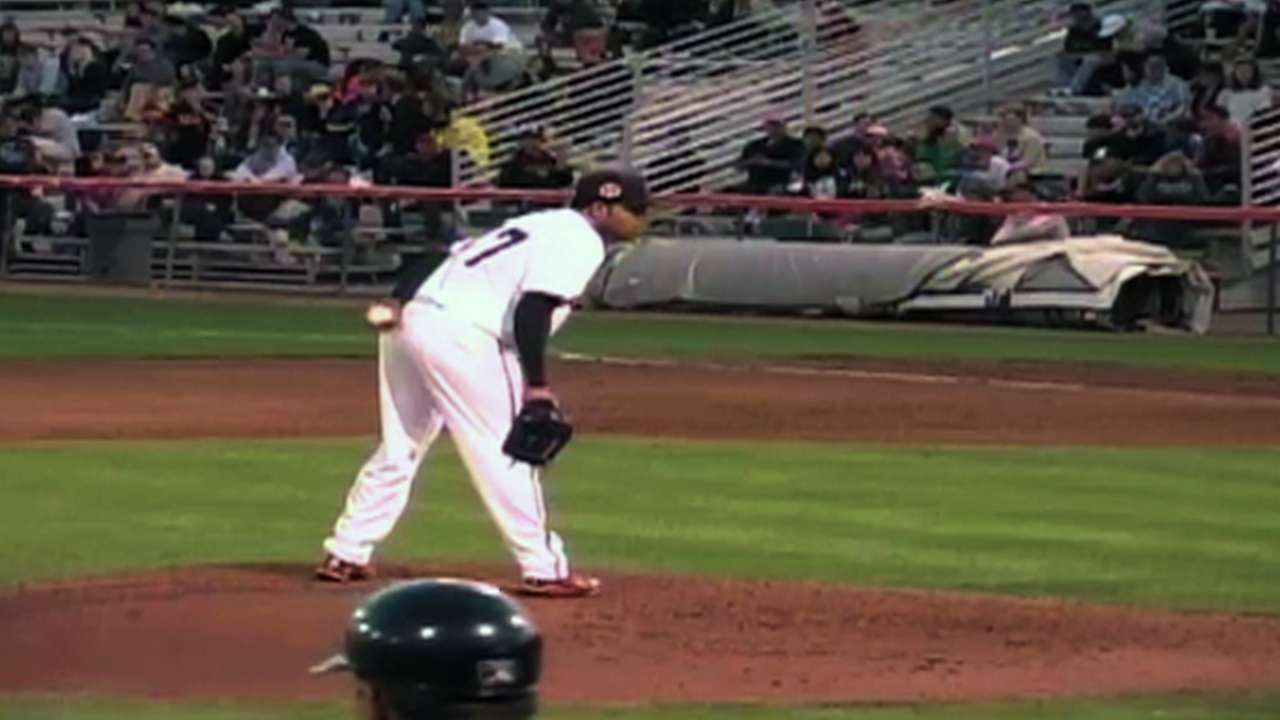 CHARLOTTE, N.C. -- Triple-A rosters are often fluid, with players coming and going from Major League parent clubs. Even by those standards, however, Pawtucket's roster has been changing all year.
A total of 63 players have played for Pawtucket this year (including the postseason), and the club has made 214 roster moves. That led manager Kevin Boles to use 141 lineups in 144 games during the regular season.
Going into Tuesday's Triple-A National Championship Game against Omaha, Pawtucket's roster is loaded with the Red Sox's top prospects. Left-hander Edwin Escobar, No. 8 on Boston's list, is scheduled to take the mound in the winner-take-all game, and third baseman Garin Cecchini (No. 3), shortstop Deven Marrero (No. 10), first baseman Travis Shaw (No. 18) and outfielder Bryce Bentz (No. 20) are all likely to join him in the starting lineup.
Pawtucket's roster also includes three more starting pitchers ranked on the Top 20, including left-hander Henry Owens, the Red Sox's No. 1 prospect, as well as Blake Swihart (No. 2), who was the team's starting catcher before landing on the disabled list during the playoffs.
Boles said the prospects, the oldest of whom is the 25-year-old Brentz, have fit in well with their more experienced teammates. Boles credits older players such as catcher Matt Spring and outfielder Justin Henry, both of whom are 29, with holding the team together even as the roster has turned over time and again.
"We've got some veteran leadership in that clubhouse," Boles said. Those guys have led the way; guys that have been in Triple-A before, guys that have been in the big leagues, they've helped out these younger guys. The guys that came from [Double-A] Portland, they're well prepared. They handled it; they handled the tight situations. I think it's just been a good blend overall."
The players agree with their manager's assessment. Escobar said he believes Pawtucket's prospect-laden rotation is the best in Triple-A. And Cecchini credited the veterans for helping the younger prospects get acclimated to Triple-A and make the clubhouse a fun place to go every day.
"Those are guys that have been through what we've been through," Cecchini said. "There's no substitute for [experience]. It was good that we had those guys in the clubhouse, because they've definitely kept us together."
Teddy Cahill is a reporter for MLB.com. Follow him on Twitter at @tedcahill. This story was not subject to the approval of Major League Baseball or its clubs.