Abreu learns from Konerko's professionalism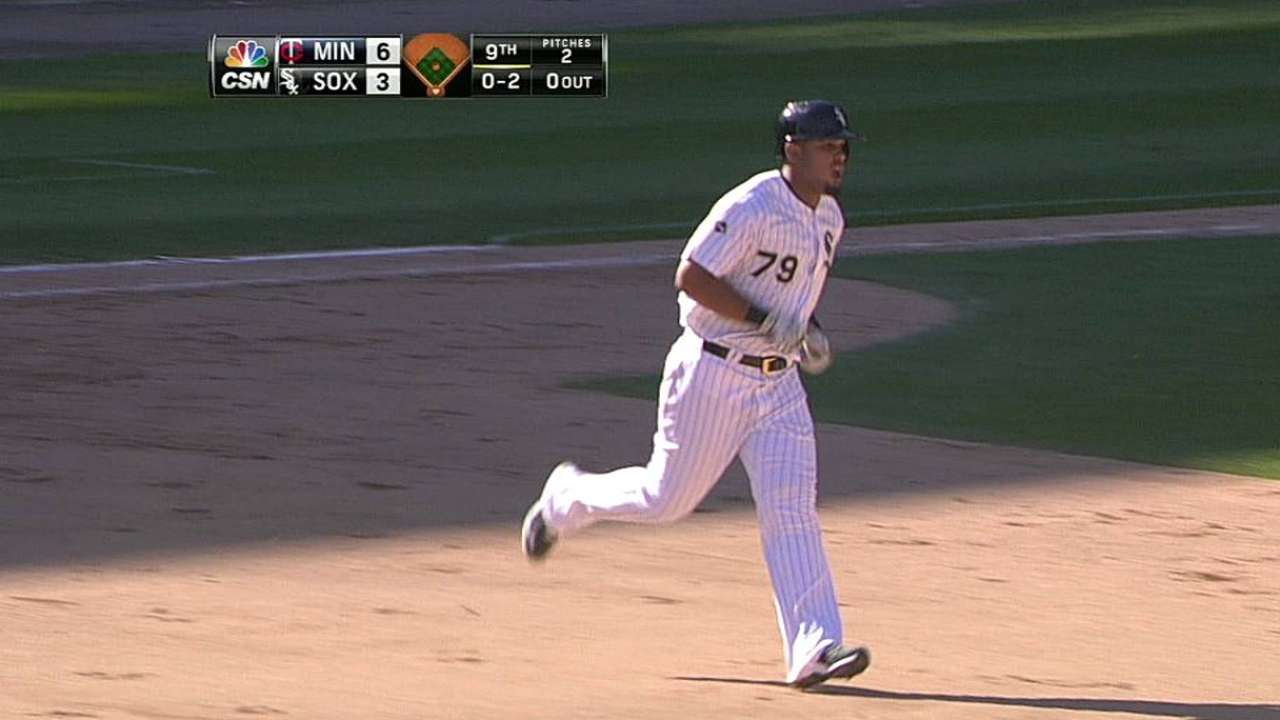 KANSAS CITY -- The robust numbers tell a story of just how enjoyable this rookie season has been for White Sox first baseman Jose Abreu. But those numbers don't tell the whole story.
While building an offensive resume that has his name being mentioned as a prime American League Rookie of the Year candidate, Abreu believes he has benefited immensely by getting an up-close-and-personal view of Paul Konerko's farewell season.
"I look up to Paul and admire him for everything he has done," Abreu said through a translator before Monday's series opener against the Royals. "I'm very lucky and fortunate to have Paul as a teammate and see how he goes about his business day in and day out.
"Even though it's his last season, I still see him working very hard. He is working as hard as he did from day one."
White Sox fans will say goodbye to Konerko next week at U.S. Cellular Field, but they're just saying hello to Abreu as they look for a new offensive star. Abreu went into Monday ranked third in AL batting average (.322), third in home runs (35) and second in RBIs (102).
Abreu said he started the season around 255 pounds and now weighs a preferable 244 pounds as he bids to put a big exclamation point on the statement he has made in 2014.
"This is my playing weight," Abreu said. "This is the weight that feels most comfortable."
Robert Falkoff is a contributor to MLB.com. This story was not subject to the approval of Major League Baseball or its clubs.