Konerko moving toward return during road trip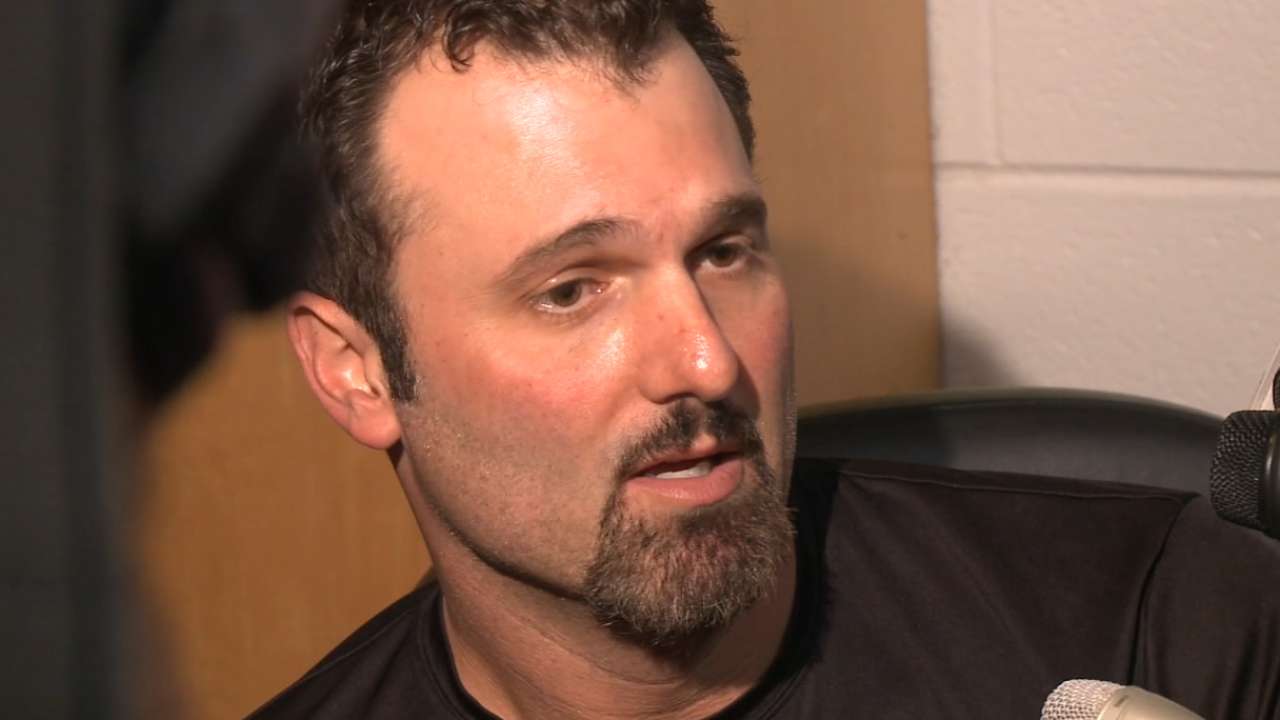 KANSAS CITY -- Paul Konerko still wasn't ready to rejoin the lineup on Monday, but he appears to be getting closer to a return for the final few games of a stellar 18-year career, including 16 with the White Sox.
Konerko has been sidelined since Sept. 2 with a fractured sesamoid bone in his left hand.
"It's coming along," manager Robin Ventura said before Monday's series opener against the Royals. "It's the impact that you are worried about. He can move his hand around enough to get by, but we'll see what happens when he makes impact and go from there. He's encouraged by it, so it looks like he's getting closer to playing."
Konerko took about 30-40 swings on Saturday, both off a tee and via soft toss. Konerko said over the weekend that he believes that if he isn't able to play at the start of this nine-game road trip in Kansas City, he'll be in the lineup by a weekend set at the Rays after an off-day on Thursday.
Robert Falkoff is a contributor to MLB.com. This story was not subject to the approval of Major League Baseball or its clubs.