Trio of callups out to make an impression on Rays
Colome, Riefenhauser back, while Franklin makes club debut Tuesday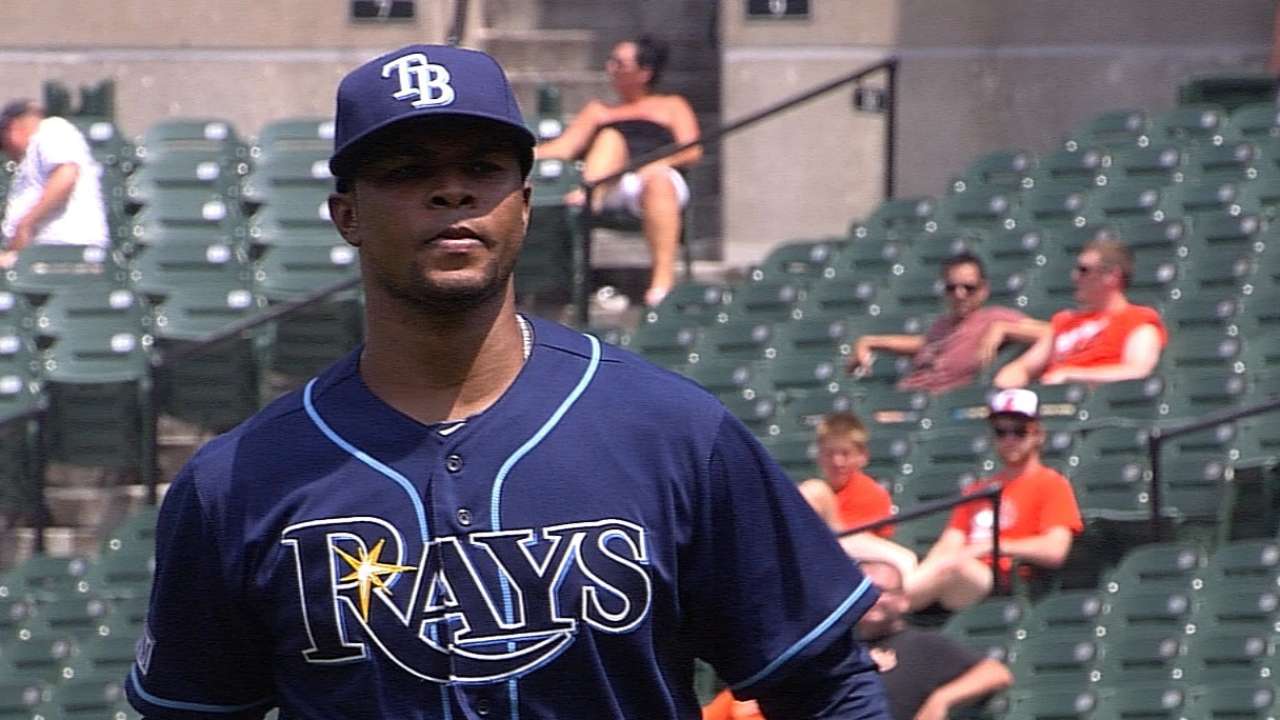 ST. PETERSBURG -- The Rays' latest round of callups -- starter Alex Colome, reliever C.J. Riefenhauser and infielder Nick Franklin -- made their way to the clubhouse Monday, before the series opener against the Yankees at Tropicana Field.
Colome and Riefenhauser have had stints with the club this season, but Franklin has been at Triple-A Durham since being acquired in the July 31 David Price trade. The trio will get the chance to make an impression with the Rays as they are worked into the lineup, rotation and bullpen over the season's last few weeks.
Manager Joe Maddon said the Rays hope to get Colome at least another start after Monday, but he could be used in relief before then to get Nate Karns another start after he made his Rays debut Friday.
"We wouldn't necessarily force [Colome] out of the 'pen, but if there's a chance to stay active and sharp by coming out of the 'pen, we'll do that," Maddon said.
Maddon said Franklin would start Tuesday at second base, where he will likely see action during the final few weeks.
"We need to see him," Maddon said.
Franklin, who plays mainly second base and shortstop, batted .210 in 27 games with the Bulls -- but he hit .424 in the Triple-A playoffs.
"I'm looking forward to getting to know the guys and getting familiar with our surroundings more than anything, and getting out there when the time comes," Franklin said. "Ever since I was traded over, I had a rough start. I was just trying to get off ground zero. So me trying to work in the cage or whatever it was, getting that experience with the team helps me overall."
David Adler is an associate reporter for MLB.com. This story was not subject to the approval of Major League Baseball or its clubs.