Facing offseason elbow surgery, Beltran rejoins lineup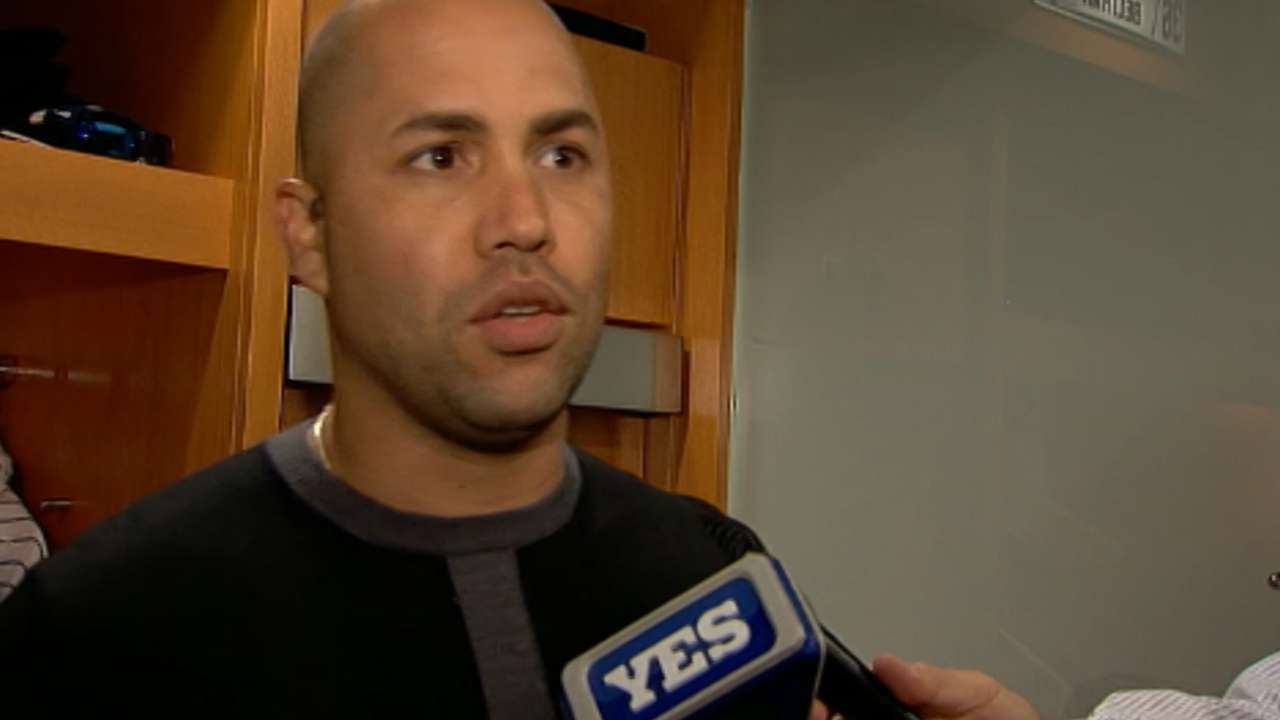 ST. PETERSBURG -- Carlos Beltran returned to the Yankees' lineup Monday night, and though it has been a difficult first season with the club, the veteran slugger is trying to finish strong before having surgery on his ailing right elbow.
In the first year of a three-year, $45 million deal, Beltran has been limited to just 32 games in the outfield because a bone spur in his elbow. He said that the pain is tolerable, but that the Yankees probably will not ask him to resume throwing this year, so if he plays, it will be as a designated hitter.
"It's been tough, man, honestly speaking," said Beltran, who pinch-hit and struck out Sunday night after not playing since Sept. 9. "The whole situation where I haven't been able to feel good, and I'm dealing with pain sometimes -- it's hard on your mind every day when you wake up and you feel it.
"You're like, man, 'I've got to try to find a way.' The good thing is, once this is over, it's going to be fixed, and I don't have to worry about it again."
Manager Joe Girardi said that his expectation is that the 37-year-old Beltran will be able to return to the All-Star form he showed last year with the Cardinals, a season that included his first appearance in a World Series.
"Carlos has given us everything he's got," Girardi said. "He's gotten beat up this year."
The rest time following the procedure will be approximately two months, so Beltran is expected to be ready for Spring Training.
The season as a whole was a letdown for Beltran, who once met with George M. Steinbrenner back in 2005 to proclaim his desire to play in pinstripes, then finally accomplished that goal this year.
"Disappointing, but it's all right," Beltran said. "I've been here before."
Bryan Hoch is a reporter for MLB.com. Follow him on Twitter @bryanhoch and read his MLBlog, Bombers Beat. This story was not subject to the approval of Major League Baseball or its clubs.