Relief work may be in Anibal's future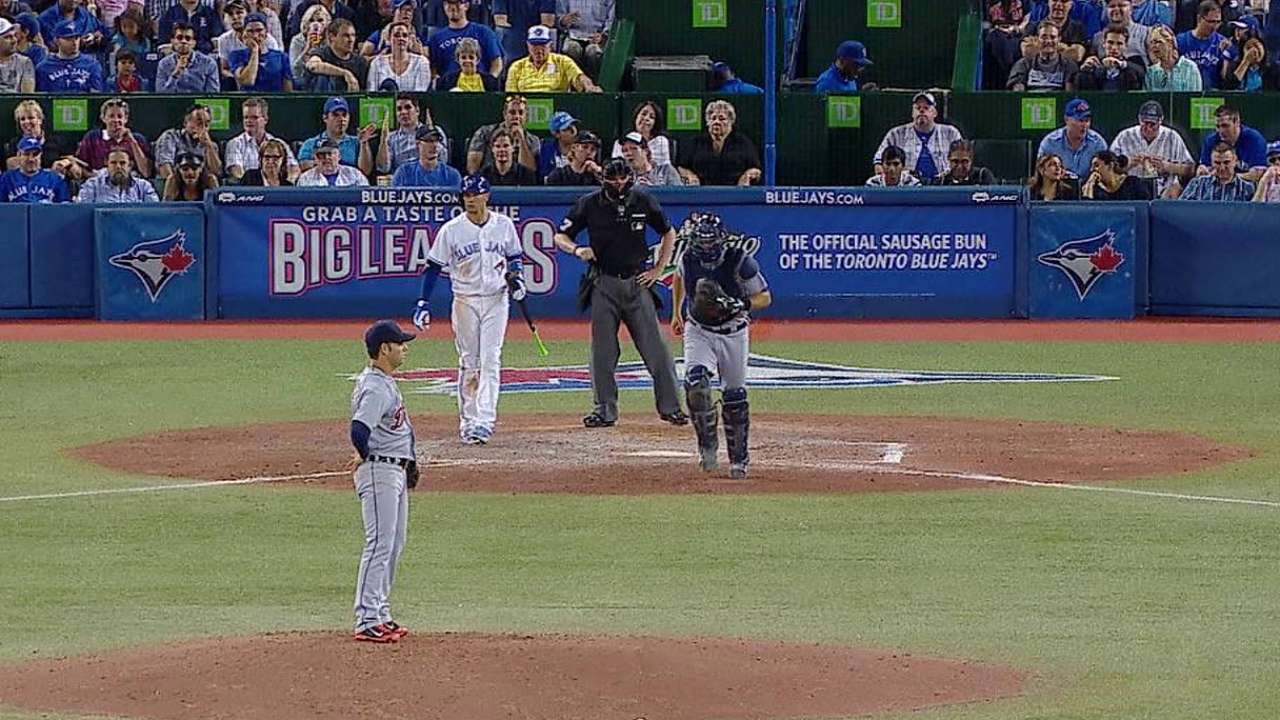 MINNEAPOLIS -- Anibal Sanchez took a big step toward returning to the pitching staff on Monday, when he threw a bullpen session at Target Field. Whether he ends up in the bullpen of a potential postseason roster is an entirely different question.
Manager Brad Ausmus is acknowledging the possibility.
"He was the ERA leader in the American League. You certainly would rather have him, whether he's starting or in the bullpen," Ausmus said. "He's a very effective pitcher. Absolutely, we would much rather have a scenario in which we have to decide how to use Sanchez as opposed to whether we can use Sanchez."
Sanchez, who has been on the 15-day disabled list since early August with a strained right pectoral muscle, threw 25 pitches off the mound on Monday afternoon and felt fine, according to pitching coach Jeff Jones. If he still feels good on Tuesday, he could throw another mound session.
At some point after that, he'll have to face hitters in a simulated game. If that happens later this week, he could be on track to pitch in a game.
The timing will be crucial. The challenge with Sanchez could end up being his pitch count, and whether the Tigers can stretch him out enough before the end of the regular season to start him in the postseason.
Two starts might do it. For that to happen, though, Sanchez would have to be ready by next Tuesday.
"I don't know if we'll be able to get him two starts before the season's out," Ausmus said. "We're kind of short on time at this point, but there may be a situation where he makes a start but it's sort of a bullpen day; he [would go] two or three innings. That hasn't been decided yet, mainly because we're waiting for Sanchy to feel well enough where he can pitch in a game."
The speculation on a Tigers starter pitching in relief has been percolating since the David Price trade a month and a half ago. Much of that speculation, however, has centered on Justin Verlander, fueled by his struggles in the rotation.
Sanchez has made only one relief appearance in his Major League career, and it was his second big league appearance. He replaced then-Marlins teammate Brian Moehler with two outs in the first inning on July 1, 2006, and pitched 4 1/3 innings.
His first innings, however, have been strong. Opponents are batting just .176 off him in the opening inning, with more strikeouts (18) than hits (13).
Jason Beck is a reporter for MLB.com. Read Beck's Blog and follow him on Twitter @beckjason. This story was not subject to the approval of Major League Baseball or its clubs.