Tigers exercising caution with Avila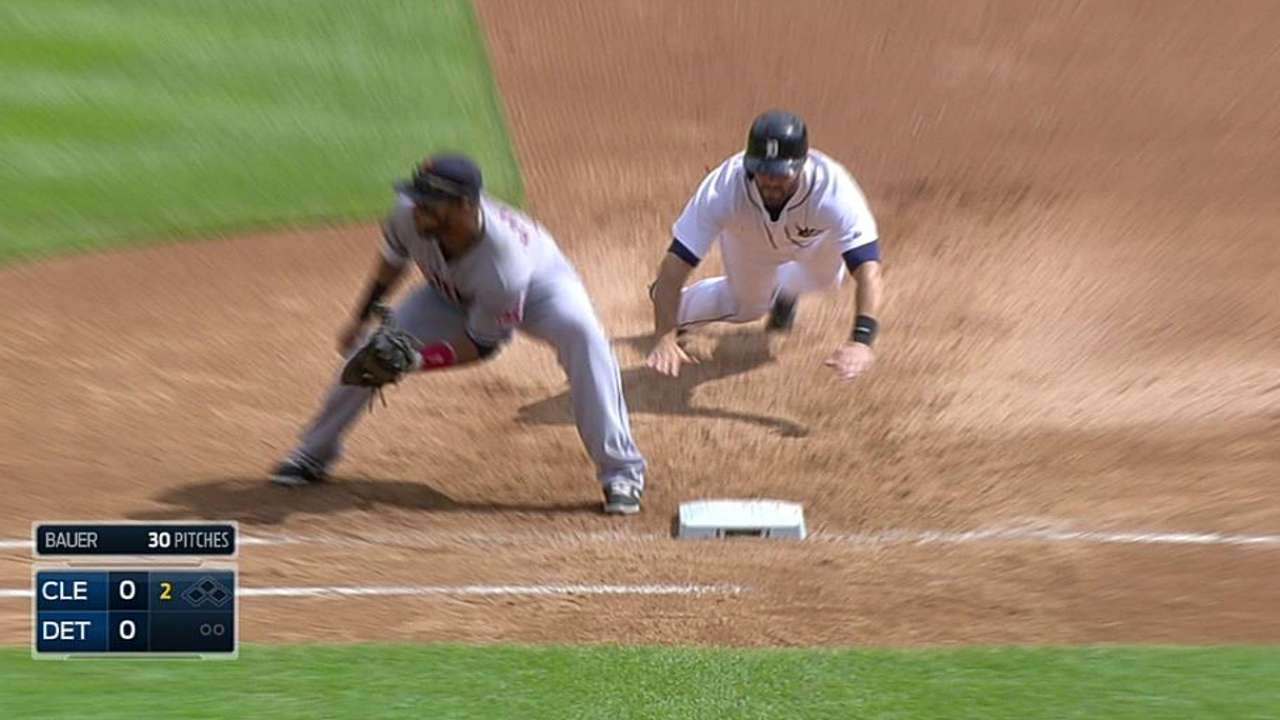 MINNEAPOLIS -- As expected, Alex Avila was not behind the plate on Monday night after leaving Sunday's game with a headache and lightheadedness. He's still considered day to day.
Also as expected, manager Brad Ausmus and the team's medical staff are watching Avila closely for any lingering signs of concussion symptoms after he missed time two weeks ago.
Add in the concussion issues Avila had in 2012 and 2013, and there's serious concern from Ausmus, a 17-year Major League catcher who sustained one official concussion in his career but acknowledges the difference in reporting since then.
"For sure, there's concern there," Ausmus said. "This is a dangerous area. There's a lot more information on concussion and how dangerous the long-term effects are."
Avila said on Monday that he feels fine, which is the same thing he told Ausmus and the staff. Much like two weeks ago, he'll need a symptom-free day before he plays again. That could happen on Tuesday, but Ausmus isn't ready to plan around it, symptom-free or not.
"There's a chance he'll come in tomorrow and be able to play tomorrow night," Ausmus said, "but I do think we have to be cautious about it."
If this was happening earlier in the season, Ausmus said, it wouldn't be a day-to-day issue. Avila would probably be placed on the seven-day concussion disabled list, mainly so that the team could call up another catcher. But with expanded rosters, that's not a factor.
With Avila out, Bryan Holaday was behind the plate on Monday to catch Max Scherzer. The Tigers also have catching prospect James McCann, who started a game during Avila's previous absence.
Jason Beck is a reporter for MLB.com. Read Beck's Blog and follow him on Twitter @beckjason. This story was not subject to the approval of Major League Baseball or its clubs.