Black temporarily shut down with rotator cuff strain
Mets reliever could potentially return before end of season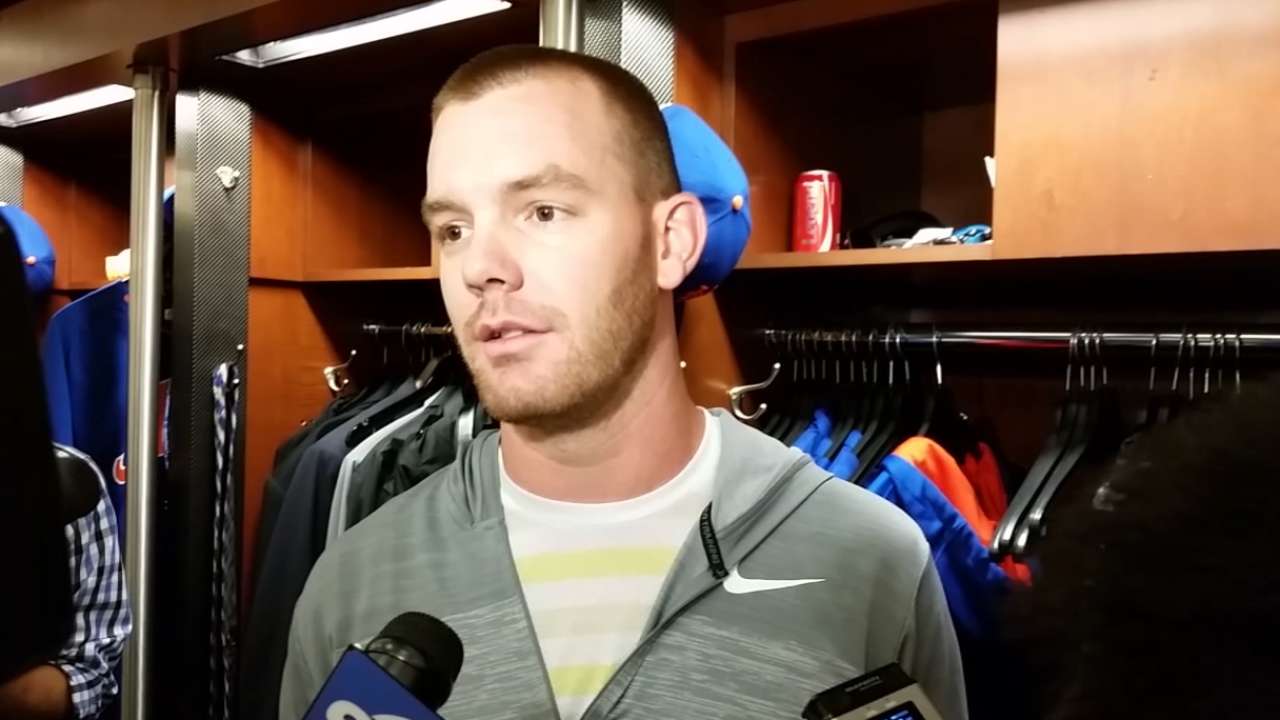 NEW YORK -- Vic Black has a mild rotator cuff strain -- or, as general manager Sandy Alderson called it, "normal fatigue." He's tired.
As a result, the Mets are shutting him down for 5-6 days before trying to ramp him up again in an effort to allow the right-hander to pitch in another game this season. Black will likely throw in Atlanta this weekend, one test that will determine whether he sees more action.
"It's conceivable he won't pitch again this season," Alderson said. "But we're not shutting him down completely. It's possible with that with a little bit of rest he'll be able to pitch again. He won't pitch if it puts him in jeopardy in any way. We're not in the business of just shutting people down with only 150 games in the books. We'll see where it takes us."
The tired shoulder is not directly related to the herniated disk that recently sidelined Black for two weeks, Alderson said. But Black believes the necessary treatment for the neck issue -- ceasing baseball activity for 10 days, followed by jumpstarting the arm again -- might have triggered it.
That the MRI Monday revealed there is no structural damage and was generally clean otherwise provided some relief for Black.
Black has emerged this season as a top late-inning option in the Mets' bullpen this season, and manager Terry Collins stressed again Monday the importance the club is placing on all of their hurlers heading into the offseason healthy.
While it might make sense to shut Black down and not risk anything in the season's final week, there is value in him pitching one more game, as long as his shoulder responds well enough in the coming days.
"I want to end on a good note," Black said. "Overall, personally it's been a good year. ... This was a victory for me. At the same point, this team is looking to finish strong and hopefully get to .500, and I'd like to be a part of it."
Tim Healey is an associate reporter for MLB.com. This story was not subject to the approval of Major League Baseball or its clubs.