Cecchini learned perseverance, toughness from down year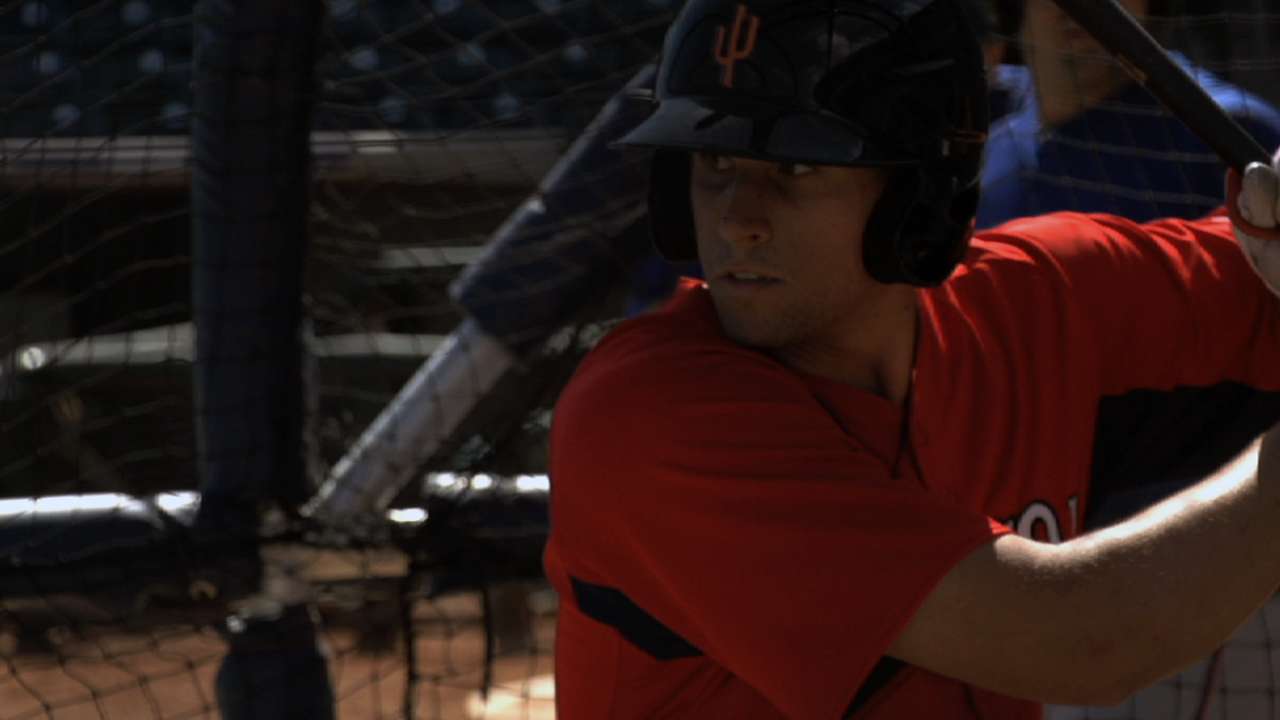 CHARLOTTE, N.C. -- On its face, 2014 does not seem like it was third baseman Garin Cecchini's most successful year as a professional. The 23-year old did make his Major League debut during a brief stint with the Red Sox in June and he helped Triple-A Pawtucket win the International League championship series and advance to Tuesday's Triple-A National Championship Game against Omaha.
Despite those achievements, Cecchini's statistical resume with Pawtucket didn't match the lofty standards of his first three years in the Minor Leagues.
This, however, is precisely why Cecchini, the Red Sox No. 3 prospect, says it was "the best year I've had."
Overall, Cecchini, ranked No. 56 on MLBPipeline.com's Top 100 Prospects list, finished the regular season hitting .263/.341/.371 with seven home runs and 11 stolen bases in 114 games with Pawtucket.
Cecchini will look to close out the year with a victory Tuesday when Pawtucket plays Omaha at 7:05 p.m. ET. But he already has learned a vital lesson he believes will help him in the years to come -- the mental approach necessary to overcome a slump.
"Don't change anything. Nothing's wrong. Sometimes pitchers make good pitches," Cecchini said. "These guys are trying to put food on the plate too. These guys are good and you're good. Just because you get out doesn't mean anything's wrong with your swing. Don't change, just be Garin Cecchini. That's good enough."
Teddy Cahill is a reporter for MLB.com. Follow him on Twitter at @tedcahill. This story was not subject to the approval of Major League Baseball or its clubs.