Braves send Gattis for further tests on throat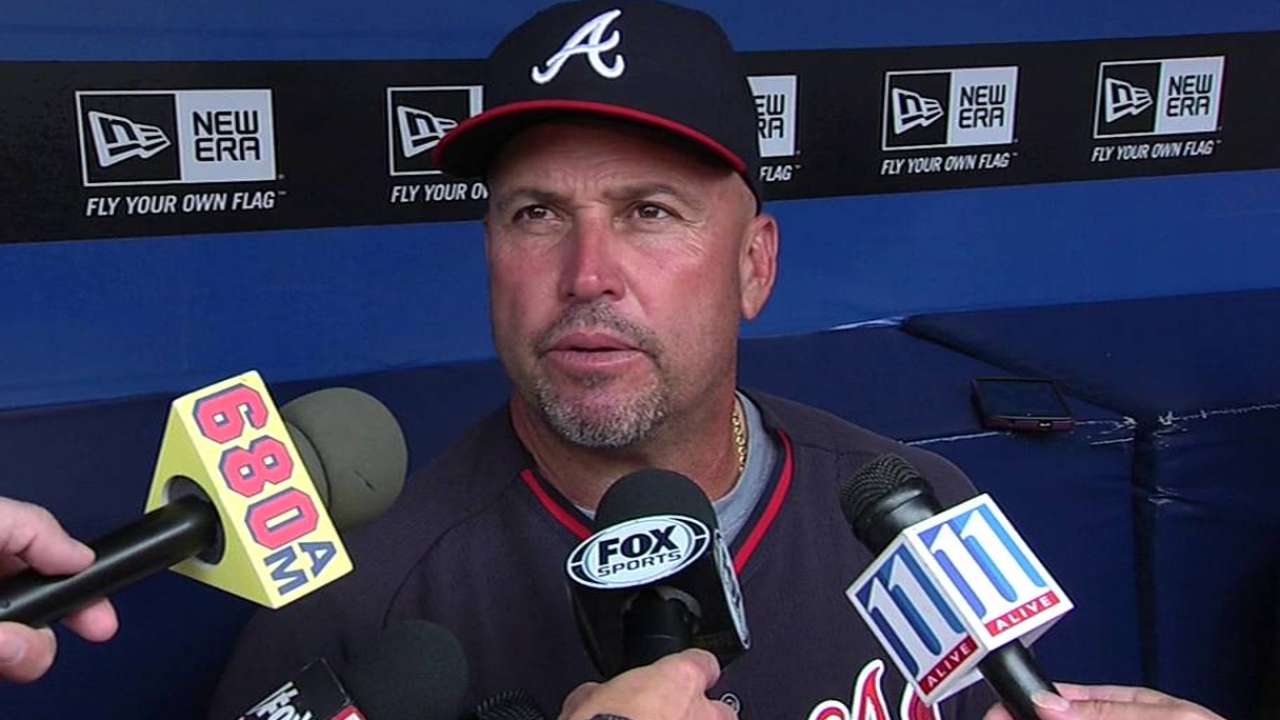 ATLANTA -- Instead of placing catcher Evan Gattis back in their lineup for Monday night's series opener against the Nationals, the Braves instead sent him for further evaluation to determine why he has not recovered from the strep throat symptoms he began battling a little more than a week ago.
"He's trying to figure out why this thing is lingering," Braves manager Fredi Gonzalez said. "I don't have any more updates other than that until the doctors get back with our trainers."
Gattis has now missed seven straight games with the bacterial throat infection that was first diagnosed when he visited a doctor in Washington on Sept. 8. He had started to feel sick during the previous afternoon's game in Miami.
Gonzalez indicated that the Braves have been surprised by how long Gattis has been weakened by this ailment. When he started to feel better on Sept. 10, Gattis said he was hoping to spend this past weekend playing against the Rangers in front of his many friends and family members who still live around his hometown of Dallas.
"I think it affects everyone a little different," Gonzalez said. "He was starting to feel a little better during the weekend. Hopefully, we'll get an answer."
Mark Bowman is a reporter for MLB.com. This story was not subject to the approval of Major League Baseball or its clubs.