Davis to head to O's spring facility to work out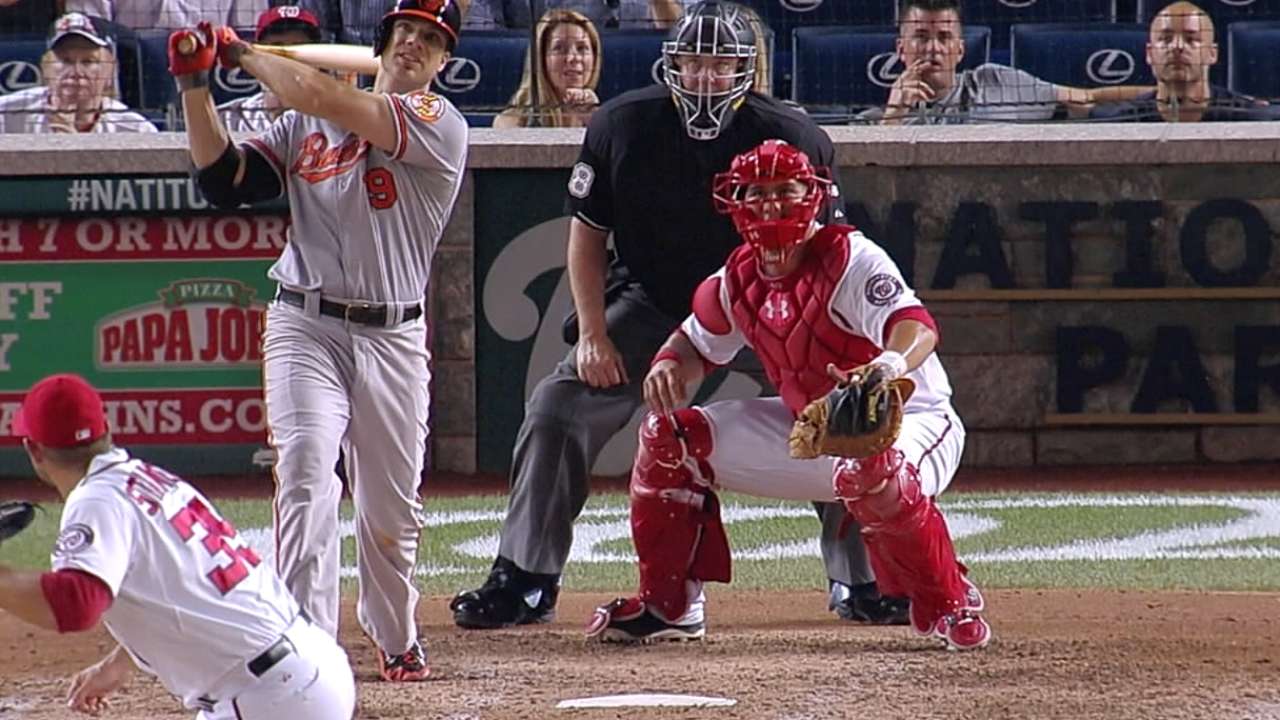 BALTIMORE -- Chris Davis, who is serving a 25-game suspension for using Adderall without a therapeutic use exemption, will go down to the Orioles' spring facility in Sarasota, Fla., soon to continue working out.
O's manager Buck Showalter, who spoke with Davis again on Sunday, said the team will check to see if Davis is permitted to play in instructional league, though Showalter didn't provide an exact date of when Davis would head south.
"I've got a pretty good idea, but I'm going to leave a little wiggle room there and make sure he can get everything he needs to get done," Showalter said. "I talked to him about it and got an idea how long it would take to make sure his family is fine. He's been working out already."
Showalter wouldn't provide the exact details of his conversation with Davis, citing it as a private conversation, but commended Davis for taking things the right way.
"Chris, he gets what's going on," Showalter said. "He's living in reality. Think about it. This is self-inflicted. He's not looking for any sympathy. His 'No' button wasn't working that day. Everybody knew the rules. There are consequences, and he's going to deal with the consequences and take them on. Life goes on, baseball goes on. He understands there are a lot tougher things going on in this country and this world than what's going on there.
"I'm not going to beat him up anymore than he's already beaten himself up. Piling on really isn't an option for me."
Brittany Ghiroli is a reporter for MLB.com. Read her blog, Britt's Bird Watch, and follow her on Facebook and Twitter @britt_ghiroli. This story was not subject to the approval of Major League Baseball or its clubs.