Ubaldo: O's winning has made tough year easier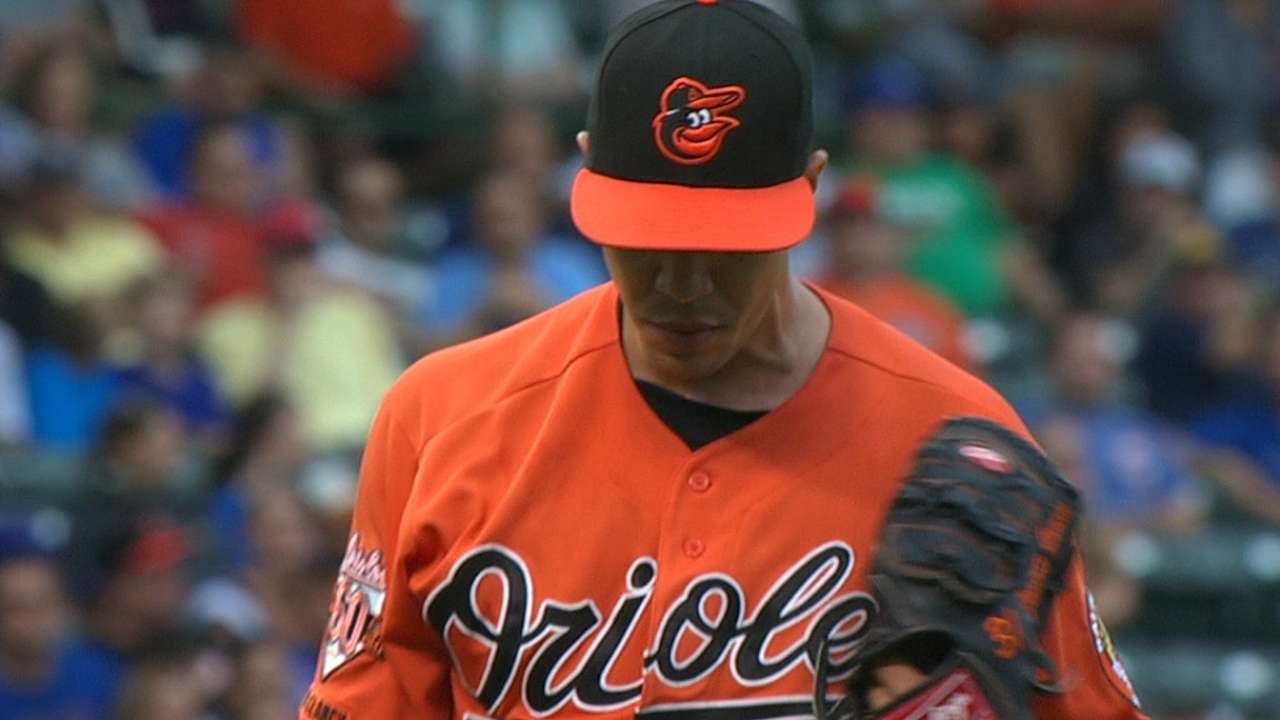 BALTIMORE -- It's been a bizarre season for Ubaldo Jimenez, one far from what he could have expected when he signed a four-year, $50 million contract with the Orioles in the offseason. He struggled through injury and inconsistency for 20 starts before moving to the bullpen in August for the first time in his career.
Still, as the O's move toward clinching the American League East in the coming days, Jimenez could be the one on the mound when the division title is wrapped up.
Just how they drew it up.
"It would be sweet," Jimenez said. "It would be really nice to be able to do that."
Because of Friday's doubleheader against the Yankees at Oriole Park at Camden Yards, Baltimore needs a sixth starter to take the mound on Tuesday against the Blue Jays. Jimenez, who posted a 4.83 ERA in 20 starts, was the logical choice to make his first start since Aug. 16.
Jimenez has thrown a handful of bullpen sessions and tossed a simulated game between the two parts of the doubleheader. He doesn't expect to have any physical issues despite only pitching twice since his last start.
"The only thing I can really think about that game and go out there and do my job," he said.
And mentally, he should be fresh, too. Manager Buck Showalter has frequently praised Jimenez's handling of the demotion, and the spot starter said it's been easier because the O's have a chance to win the division.
Had the Orioles been limping to the finish line and Jimenez found himself unable to help, the season would have been even more of a challenge for the righty.
"If it was going to be like that, it was going to be really hard," he said, "but it hasn't been that hard, because we've been winning."
David Wilson is an associate reporter for MLB.com. This story was not subject to the approval of Major League Baseball or its clubs.