Jeter focused on winning games, not personal results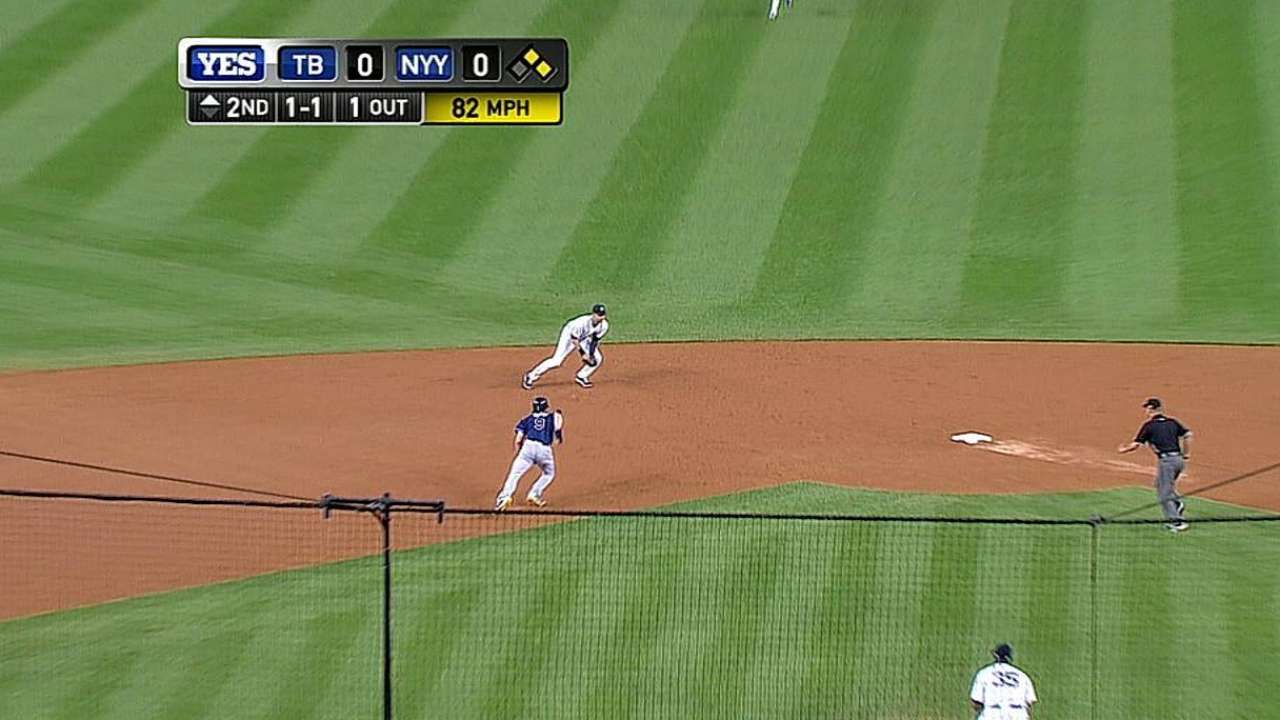 BALTIMORE -- Derek Jeter said that it has been "an odd situation" to fight for playoff position while being constantly reminded that his own personal finish line is approaching, but the Yankees' captain said that he is not stressing about his recent results at the plate.
"Trust me, I want to do probably better than most people every single time I play," said Jeter, who entered play on Sunday in an 0-for-20 skid. "That's not the case. You have good times, bad times, but you have to be able to forget it. At this point in the season, our No. 1 goal is to try to win games."
Manager Joe Girardi said that it is important for Jeter to finish his final regular-season month on a strong note, and that it could be troubling the shortstop.
"I'm sure it bothers him a lot," Girardi said. "He's not going to let on that it bothers him, but he expects greatness every time out. That's who he is, and that's what's made him a great player. So I'm sure it bothers him."
Girardi said that he does not see any reason for Jeter to change the approach that has worked so well during his career, and that he does not expect Jeter to show more on-field frustration.
"I don't necessarily think so, but I know how much it bothers him, because I know how much he wants to win," Girardi said.
Jeter said at this point in the season, he is satisfied by having productive at-bats, no matter the results.
"Yeah, I'd like to get a hit every time I step in the box," Jeter said. "But trust me, if I step up in the box in the first inning of the day and there's a guy on second base, I'll be just as happy hitting a ground ball to second as I would be getting a hit. I understand that now is always important, but to win games is of extreme importance."
Bryan Hoch is a reporter for MLB.com. Follow him on Twitter @bryanhoch and read his MLBlog, Bombers Beat. This story was not subject to the approval of Major League Baseball or its clubs.