Cervelli working his way back into action for Yanks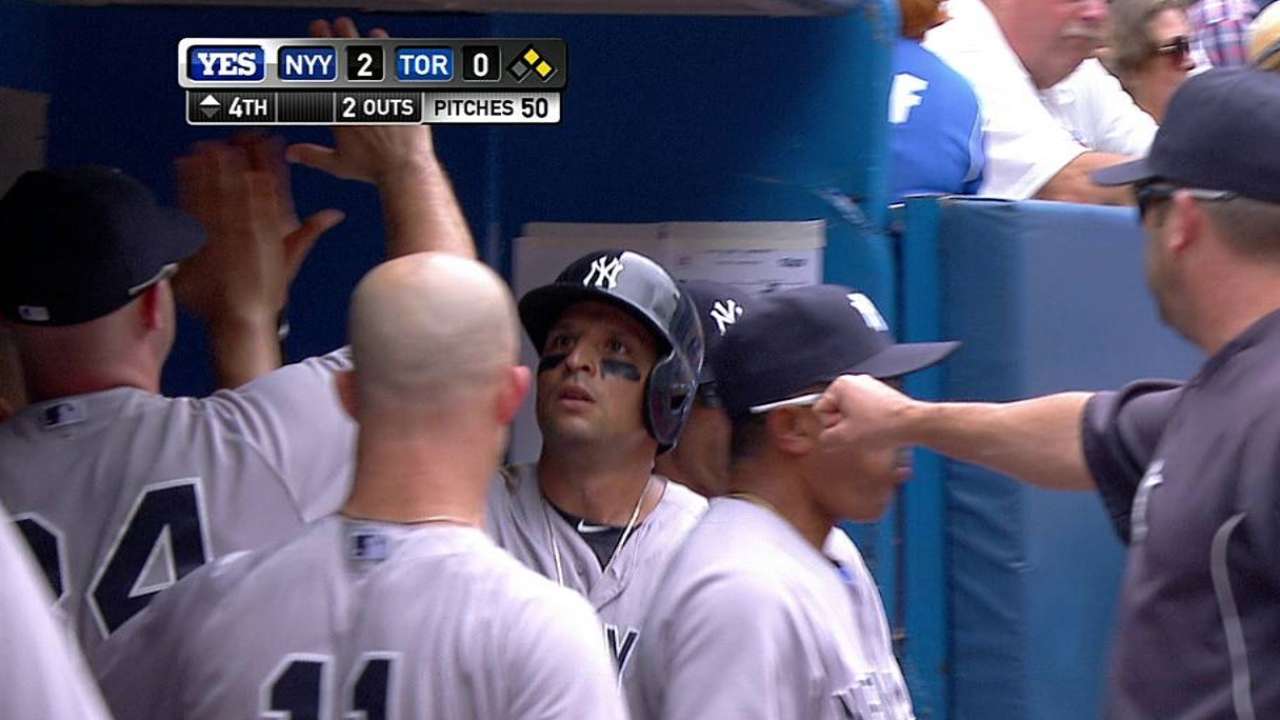 BALTIMORE -- The cluster migraines that have kept Francisco Cervelli out of action for nearly two weeks have subsided, but the Yankees' catcher is not certain when he will be permitted to return to the lineup.
"I'm working every day. I'm doing a full workout every day," said Cervelli, who has not appeared in a game since Sept. 2. "Just waiting to get cleared by the doctor. They don't want the headache to come back."
Cervelli has had several concussions, including one that ended his season in 2011, but he has been told that the migraines are not related to that.
"It has nothing to do with concussions," Cervelli said. "They did everything with CT scans, MRIs, and I'm perfect. It's just a new thing, that's it."
The Yankees called up Austin Romine from Triple-A Scranton/Wilkes-Barre because of Cervelli's issues, providing another option to catch behind Brian McCann and John Ryan Murphy.
Cervelli said that he has not had any pain for about a week, and that he has resumed taking batting practice and catching in the bullpen.
"That's something I'm going to continue to talk to the trainers about," Yankees manager Joe Girardi said. "They've talked about going day by day, seeing how he's doing. He's increased activity, caught in the bullpen.
"The doctors didn't say it was related to the concussions, but we don't want these cluster migraines to come back. So he's having to do a lot of activity to make sure it's not triggered by that."
Bryan Hoch is a reporter for MLB.com. Follow him on Twitter @bryanhoch and read his MLBlog, Bombers Beat. This story was not subject to the approval of Major League Baseball or its clubs.