Descalso safe at first as Cards win challenge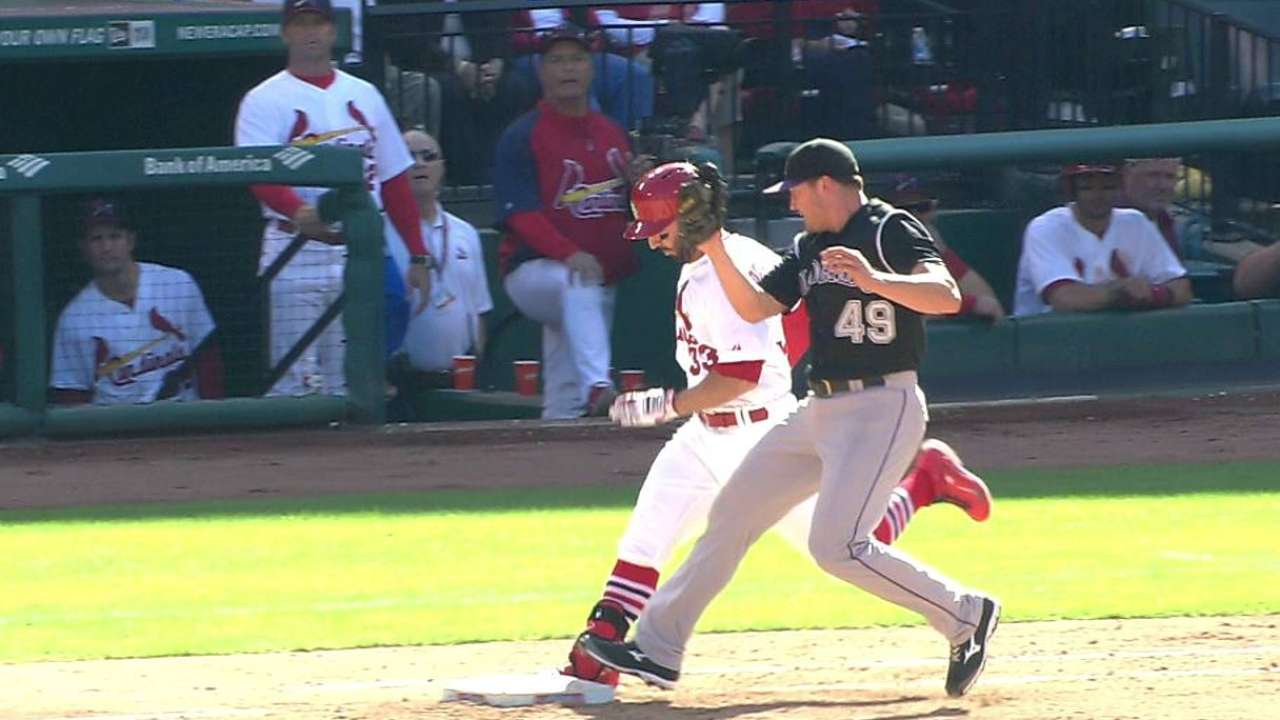 ST. LOUIS -- Cardinals manager Mike Matheny successfully challenged a call at first base in the eighth inning of the Cards' 4-1 win on Sunday afternoon against the Rockies.
With one out in the inning, Daniel Descalso hit a slow ground ball to first. Michael Cuddyer gloved it and flipped to reliever Rex Brothers. Umpire Pat Hoberg called Descalso out on a close play, but the Cards challenged and the call was overturned.
The hit gave the Cardinals runners at first and third with one out, but St. Louis couldn't capitalize on the opportunity after Peter Bourjos popped out and Matt Carpenter grounded into a fielder's choice to end the inning.
Joe Harris is a contributor to MLB.com. This story was not subject to the approval of Major League Baseball or its clubs.