Roenicke wins challenge on play at first base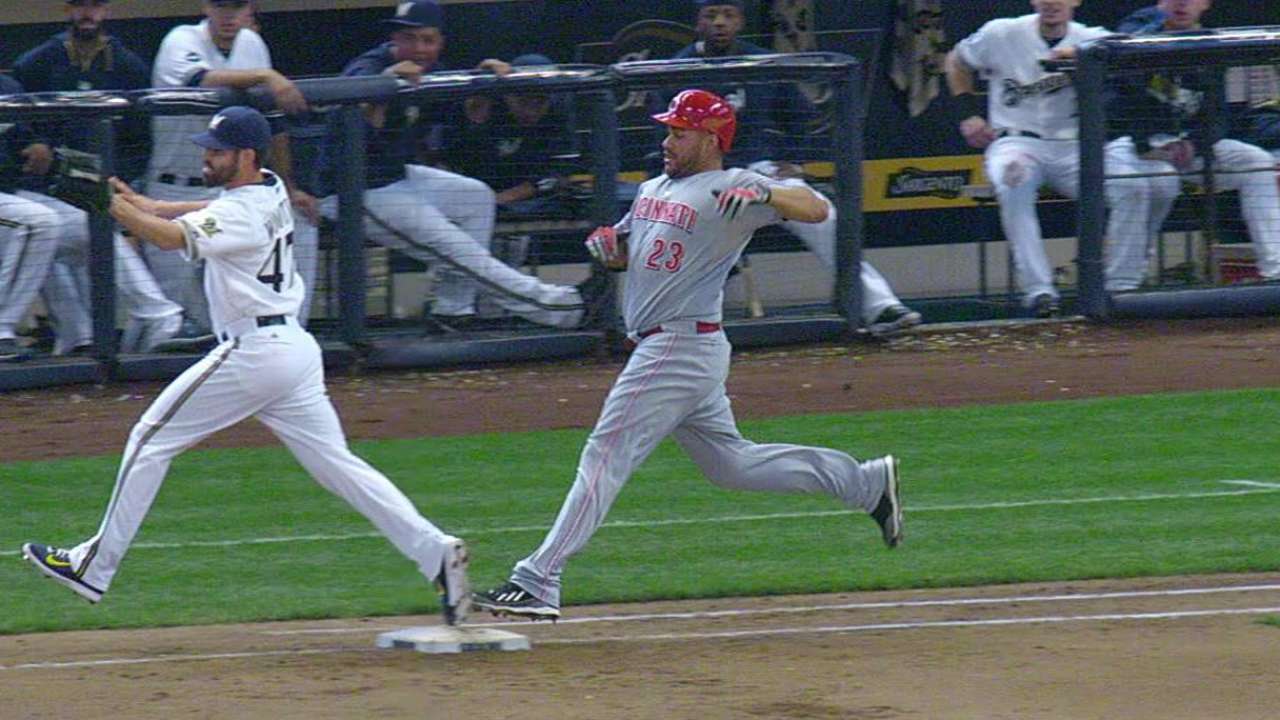 MILWAUKEE -- With one out in the ninth inning and a runner on first base Sunday, Reds pinch-hitter Donald Lutz reached on an infield single, beating the toss from Brewers first baseman Mark Reynolds to pitcher Rob Wooten, who was covering.
Brewers manager Ron Roenicke challenged the call by first-base umpire C.B. Bucknor. After a review of one minute and 21 seconds, the call was overturned and Lutz was ruled out.
Milwaukee, which beat Cincinnati, 9-2, is 16-9 in replay challenges.
Jim Hoehn is a contributor to MLB.com. This story was not subject to the approval of Major League Baseball or its clubs.