Peacock scratched from next start with sore back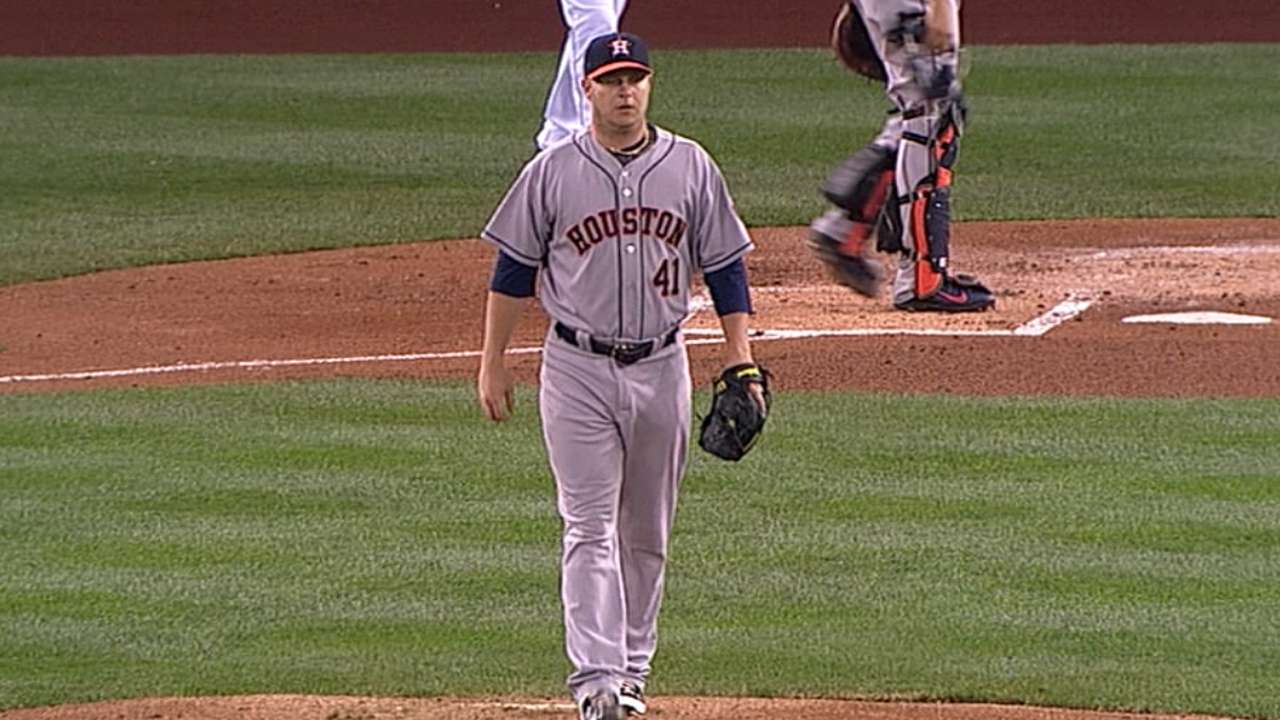 ANAHEIM -- Astros right-hander Brad Peacock will not make his scheduled start Monday against the Indians at Minute Maid Park because of lower back soreness.
Right-hander Collin McHugh will move up to take Peacock's place, interim manager Tom Lawless said before Sunday's game against the Angels.
Peacock said he's "just dealing with some back stuff. It's been just kind of there my past couple starts and hasn't been feeling too good. They're just going to give me a couple days' rest."
The Astros had been using a six-man rotation, so the other starters will move up to pitch against the Indians, Lawless said. Peacock will rejoin the rotation when he's ready, the manager said.
Peacock (4-8, 4.80 ERA) has been sharp in his last six starts. He's 1-0 with a 2.90 ERA in those outings, with the victory coming against the red-hot Angels. He struck out 29 in 31 innings, allowing two earned runs or fewer in five of the six starts.
"It's just sore," Peacock said. "Really sore. Kind of did it against the A's a couple starts ago and it hasn't gone away. Going to keep doing treatment.
"I did it on a warmup pitch [before] the fourth inning against the A's. Usually goes away and it just hasn't, it's just been there. It's already feeling better today. Yesterday, it kind of felt worse, but it's just up and down right now."
Worth noting
Astros closer Chad Qualls, who last pitched Sept. 6, threw before Sunday's game. He said his right hip injury is getting better.
"Slowly but surely, but it is," Qualls said.
"He's feeling better, he wants to pitch, it's a matter of when he's ready," Lawless said. "It could be today, it could be tomorrow, it could be the next day."
Earl Bloom is a contributor to MLB.com. This story was not subject to the approval of Major League Baseball or its clubs.