Hamilton makes progress with shoulder after workout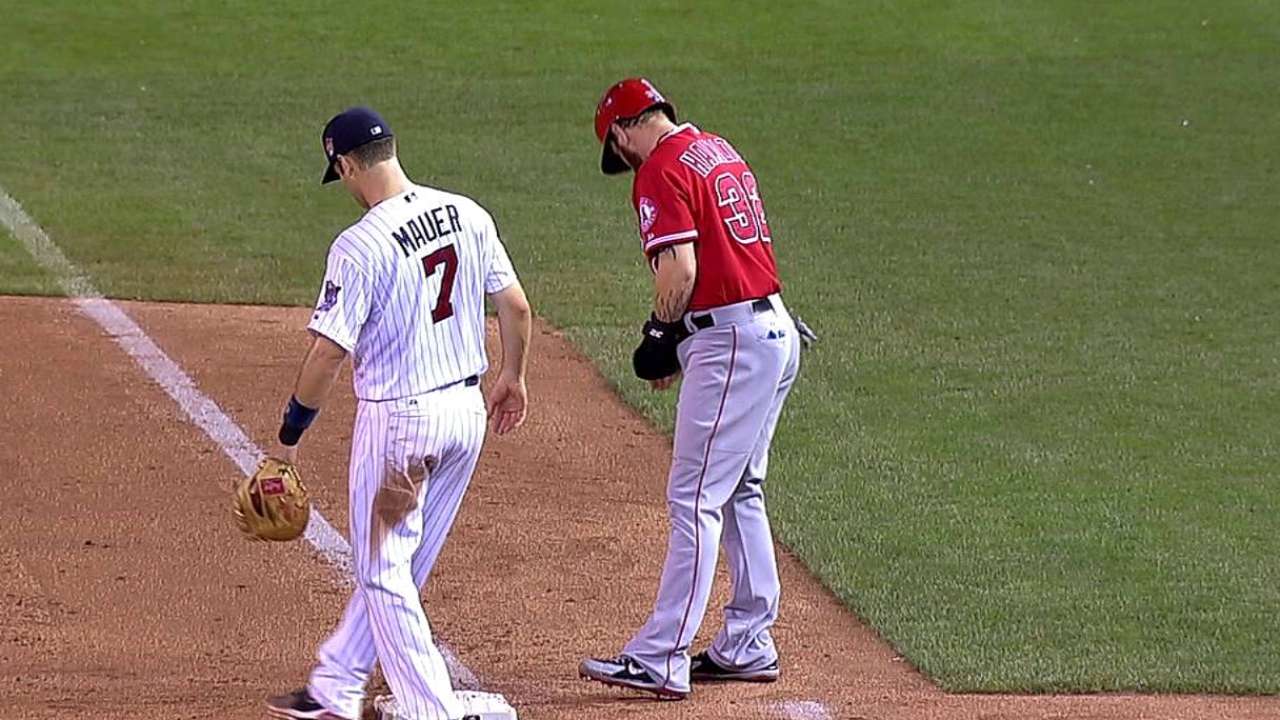 ANAHEIM -- During Josh Hamilton's now 10-game absence from the lineup, one word has been prevalent: concern.
There was concern first when Hamilton was scratched from the starting lineup Sept. 7, and again on Friday, when Angels manager Mike Scioscia was noncommittal about Hamilton's return this season.
But on Sunday morning, shortly after Hamilton completed a workout (still no baseball activities), Scioscia expressed a new feeling -- excitement.
"He made a lot of progress this morning, so we're excited about that," Scioscia said.
Hamilton has missed the last 10 games with an injured right shoulder. Initially, Hamilton's AC joint was the main culprit, but the soreness has since spread to his trapezius muscle.
With just 13 games remaining, Scioscia said there was still no end point in sight for Hamilton to return to baseball activities.
"There's no doubt he moved a little further down the tracks this morning, which is good news," Scioscia said.
Hamilton has only played in 88 games this season, hitting .263 with 10 home runs and 44 RBIs.
Matthew DeFranks is an associate reporter for MLB.com. This story was not subject to the approval of Major League Baseball or its clubs.