Angels showcase their best during 10-game win streak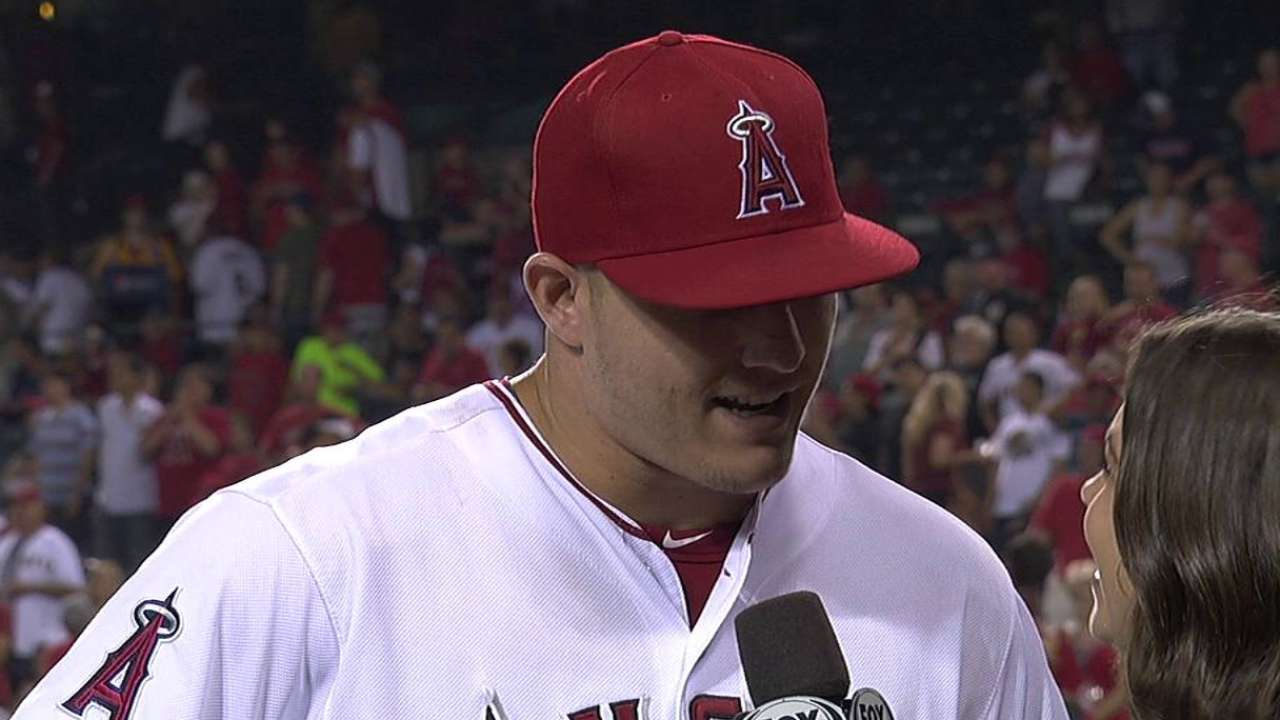 ANAHEIM -- Mike Scioscia paused and thought about the question.
He had dodged the same question multiple times throughout the season but this time, with his Angels riding a season-high 10-game winning streak, the Angels' manager offered up an answer.
Is this the best the Angels have played all season?
"As a team, I don't know if you look at the whole team, but certain components that make up the team are probably performing as well as they have all year, I would agree with that," Scioscia said before Sunday's 6-1 loss to the Astros put an end to the streak.
The 10-game winning streak was the longest for the Angels since 2002, and it was just the fifth time in franchise history that the club had strung together at least 10 wins in a row. The Angels' club record for consecutive wins is 11, set in 1964.
For an easy answer as to why the Angels are as hot as they've been, look at the schedule.
During the winning streak, the Angels faced lowly Minnesota, Texas and Houston, with Cleveland as the only team with a record above .500. The Angels haven't faced a current division leader since playing the Dodgers in early August.
Plus, the Angels have been historically good against bad teams, going 55-17 (.764) against teams at or below .500. That winning percentage is the highest since 1998, and they would become just the second team in the last 30 years to post a mark like that. Los Angeles is 38-39 (.494) against teams above .500.
Against division bottom-feeders Houston and Texas this season, the Angels are 25-10. They still have three games against the Rangers remaining.
The Angels' offense was on a tear, scoring 86 runs, knocking 44 extra-base hits and slashing .329/.392/.541 over the 10-game winning streak. Book-ended by two five-run performances, the offense erupted for double-digit runs in three of the 10 contests.
In their recent hot streak, the Angels have taken over the Major League's top spot in runs scored (729) and are second in run differential (plus-157).
"I think from an offensive side and the way we've played in the field, you can make a strong point that we're, right now, as good as we've been all year," Scioscia said. "We just continue to go out there and hold leads, and I think that's fun to watch."
Six Angels regulars hit at least .300 during the winning streak, as Howie Kendrick's .500 batting average and 14 RBIs led the way.
Matthew DeFranks is an associate reporter for MLB.com. This story was not subject to the approval of Major League Baseball or its clubs.