VP of scouting Welke feels energized in new gig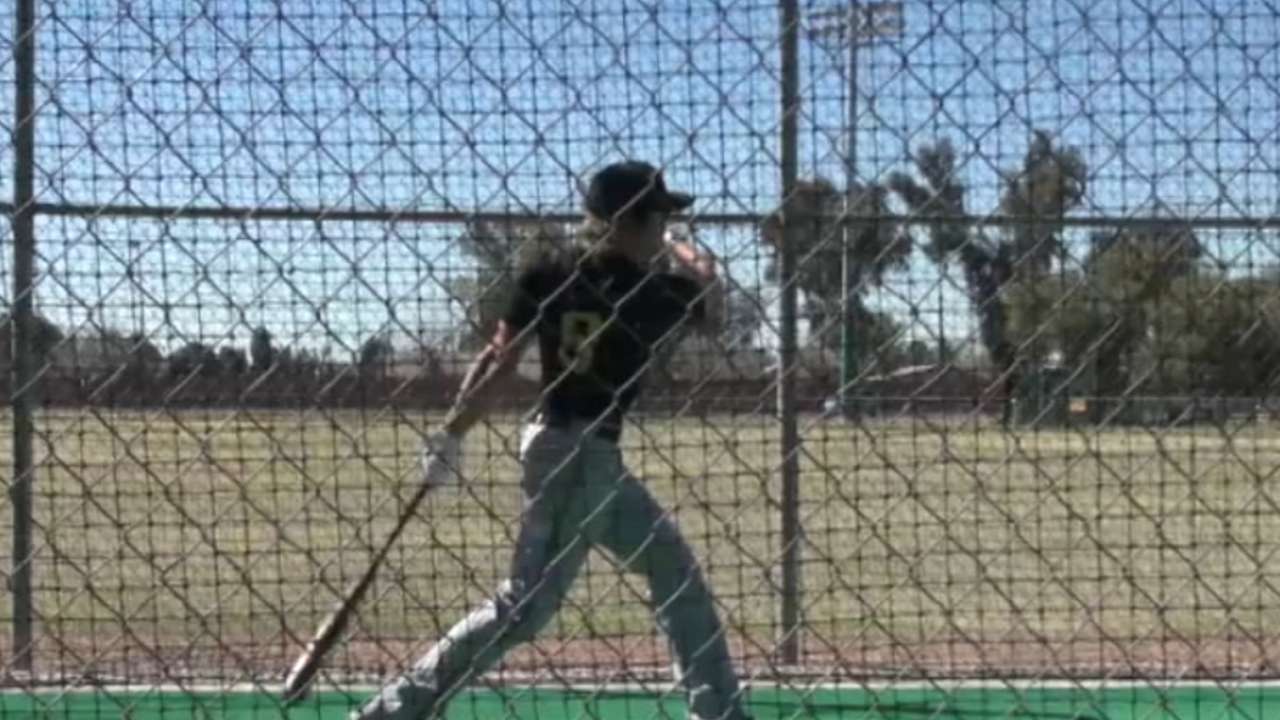 PHOENIX -- On Sept. 21, new Padres' vice president of scouting operations Don Welke will turn 72, although he admitted the order of those numbers could just as easily be transposed.
"I feel like I'm 27," Welke said, laughing. "Re-energized is the right word."
Welke is in Arizona this week at the team's Spring Training facility in Peoria with several members of the team's front office staff for the organization's annual instructional league, which began Thursday and runs through Oct. 3.
A total of 44 players, most of the organization's top prospects, are here for instruction as well as games against other organizations' top prospects.
Some of the top Padres in Arizona include pitcher Elliot Morris, infielder Jake Bauers, infielders Dustin Peterson, Jose Rondon and outfielders Michael Gettys and Jordan Paroubeck.
"There are some very interesting players here," Welke said. "We've got to work to develop these guys and also work to accelerate the progress of the gifted players. It's been interesting."
So has Welke's first month on the job. He was hired Aug. 19 from the Rangers, where he worked with new general manager A.J. Preller. The two have a close relationship going back to their days together with the Dodgers.
Welke, who was a special assistant with the Rangers, is involved in the Padres' amateur and professional scouting, foreign scouting and overseeing the Padres' Minor League affiliates. He figures to be around the Major League team more, moving forward.
The first month, he said, has been a blur.
"It's gone great. I've been enjoying it. It's been fast-paced. There's been a lot of meetings so far, getting to know people and learning from them and about them," Welke said.
Welke and Preller have been watching workouts in Peoria in the morning this weekend and then games at Chase Field with the Padres in town for a three-game series against the D-backs.
"The thing that sticks out to me is how much he really likes watching baseball games and the players and talking about the game," said Padres manager Bud Black. "And that could be after a night game … sitting in my office at 11:30 at night and he's still at it. It's great."
Corey Brock is a reporter for MLB.com. Keep track of @FollowThePadres on Twitter. This story was not subject to the approval of Major League Baseball or its clubs.