Mattingly explains issuing challenge in rout
Dodgers manager felt 'I had to do it' to support Crawford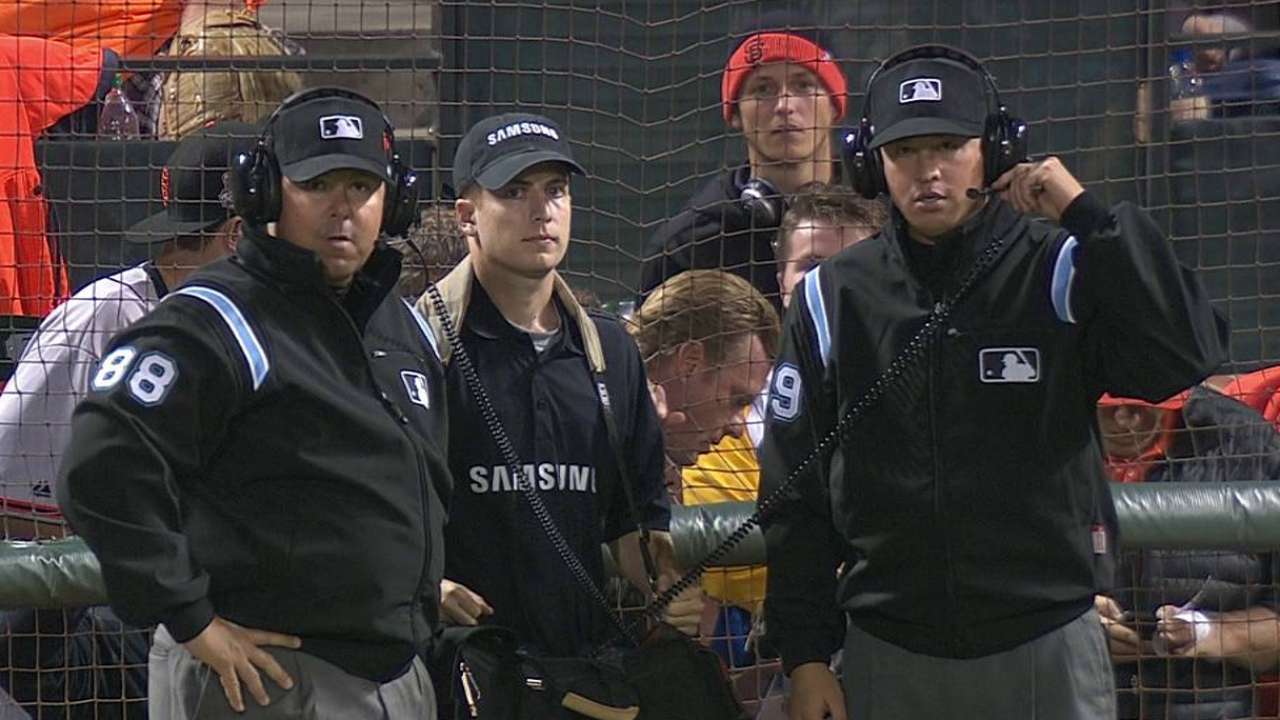 SAN FRANCISCO -- In the top of the sixth inning Saturday night, Carl Crawford appeared to beat shortstop Matt Duffy's throw to first base, prolonging an inning and allowing another run to score.
First-base umpire Doug Eddings called Crawford out. Crawford, believing he was safe, looked into the Dodgers dugout and put manager Don Mattingly on the spot. The Dodgers would still be leading 13-0 even without the run.
But out came Mattingly to challenge the call, which was overturned on replay, providing a hit and RBI for Crawford, even if it had to feel like salt rubbed into the wounds of the Giants.
"I told the umpire, 'I really don't want to do it, but I have to do it,'" said Mattingly. "He was a little uncomfortable. But he's fighting for a hit and an RBI. You know in the game, it doesn't make any difference. But the guy's working hard and I felt like I had to do it. If I was hitting, I'd want the hit."
Mattingly, however, had no such mixed feelings over Dee Gordon stealing second base with an eight-run lead in the third inning.
"It's the second [actually third] inning," said Mattingly. "Not even a thought about it."
Ken Gurnick is a reporter for MLB.com. This story was not subject to the approval of Major League Baseball or its clubs.