Vogt's injury continues to linger
Ankle sprain to keep veteran out to start homestand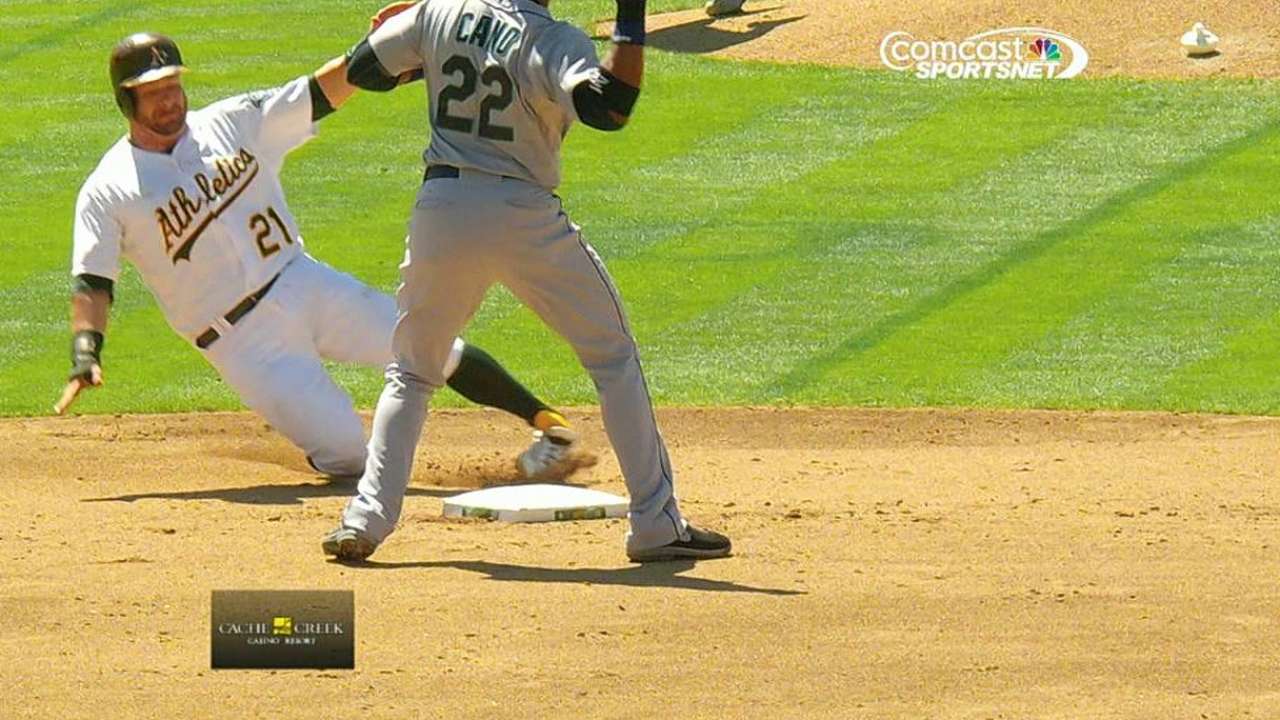 SEATTLE -- The A's are unlikely to have Stephen Vogt back in their lineup for the start of their final regular-season homestand Tuesday.
Vogt has already missed more than a week's worth of games because of a sprained left ankle suffered Sept. 3, and manager Bob Melvin suggested he's not yet close to returning, though he didn't rule that happening on the homestand.
"I hope so," Melvin said when asked if Vogt might return before the A's hit the road again on Sept. 25. "Yesterday he was a little bit sore, based on what they had him do the day before. But I said from the beginning this may be a while. I'm almost positive he won't be available the day we get back, and a lot of times with these type of things, there is one day that maybe gets you going in the right direction. He's not there yet.
"He's trying to keep himself as ready as he can, but if he was sitting here today, in an emergency situation, he wouldn't be able to play."
Vogt has been taking some swings in the cage but has struggled to complete running drills without feeling discomfort. The A's want him to be able to run at full speed before he returns to the lineup.
In other injury news, catcher Geovany Soto (back spasms) felt much better Sunday and is expected to be available for Tuesday's homestand opener against Texas. Former Rangers outfielder Craig Gentry is also feeling better, after suffering a concussion last week, but his status for the homestand remains unclear.
Jane Lee is a reporter for MLB.com. This story was not subject to the approval of Major League Baseball or its clubs.