Bogar believes club can finish strong against contenders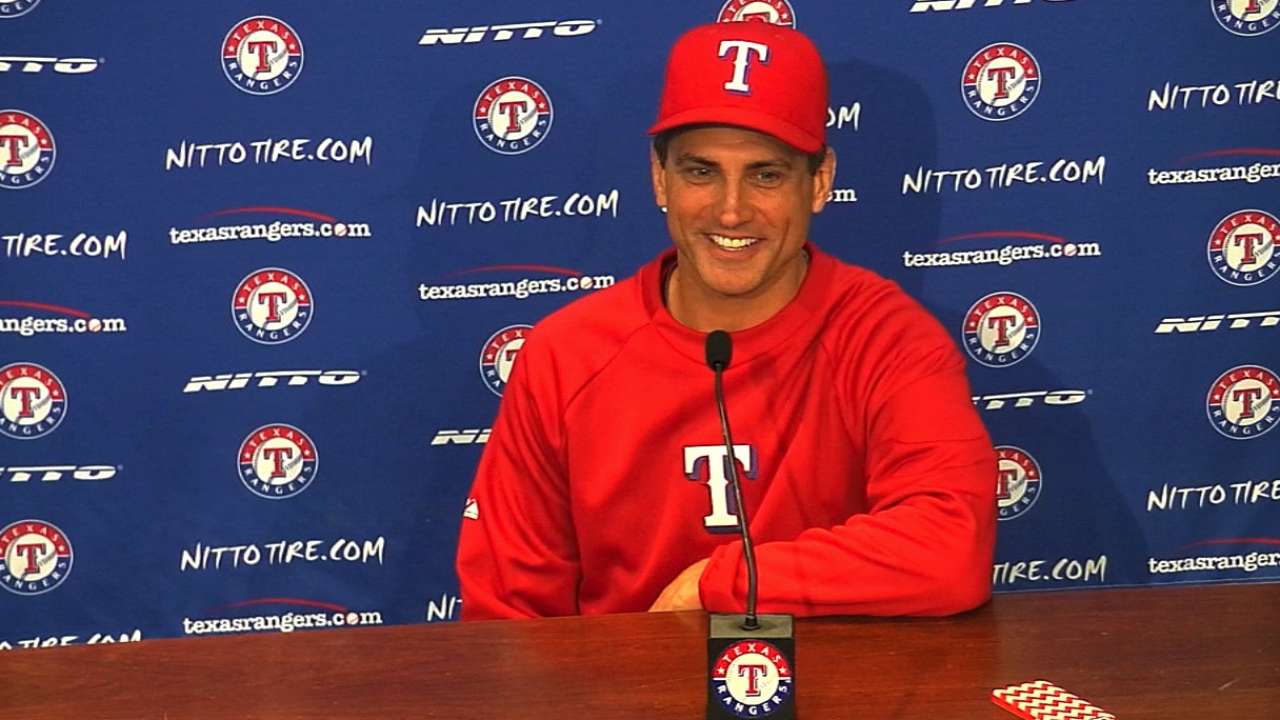 ARLINGTON -- Coming off a rare series win over the Braves, the Rangers are beginning to see some positives at the end of a relentlessly negative season.
As his team prepares to embark on a road swing against playoff contenders in Oakland and Anaheim, interim manager Tim Bogar believes the Rangers are capable of a decent showing in the final 13 games of the year -- 10 of which are against playoff-contending teams.
"I think we can finish strong, I really do," Bogar said. "I think we can play well from here on out."
Bogar felt like his team played reasonably well despite being swept by the Angels at home in the series before the Braves came to town.
"The Angels are the best team in baseball … It's quite obvious their lineup's a little bit better than ours, but our guys aren't approaching it like we're just going to lay down and die for them," Bogar said. "We feel like if we play well and we don't make mistakes, we've got a chance to win."
With such a young, inexperienced group on the field every night, Bogar is looking beyond the scoreboard to evaluate his club.
"I don't think at this point, that's the true judge of this team," Bogar said, "I think it's when you watch the quality of baseball that they play every night. We might not win a game, we might win a game, but how do we win it? Do we do the things right like we've talked about -- the situational hitting, the bullpen has been fantastic … the starting pitching's been really good."
The Rangers went 3-5 in Bogar's first eight games, batting .233 as a team with a 4.13 team ERA.
Dave Sessions is a contributor to MLB.com. This story was not subject to the approval of Major League Baseball or its clubs.