Cooper staunchly defends Belisario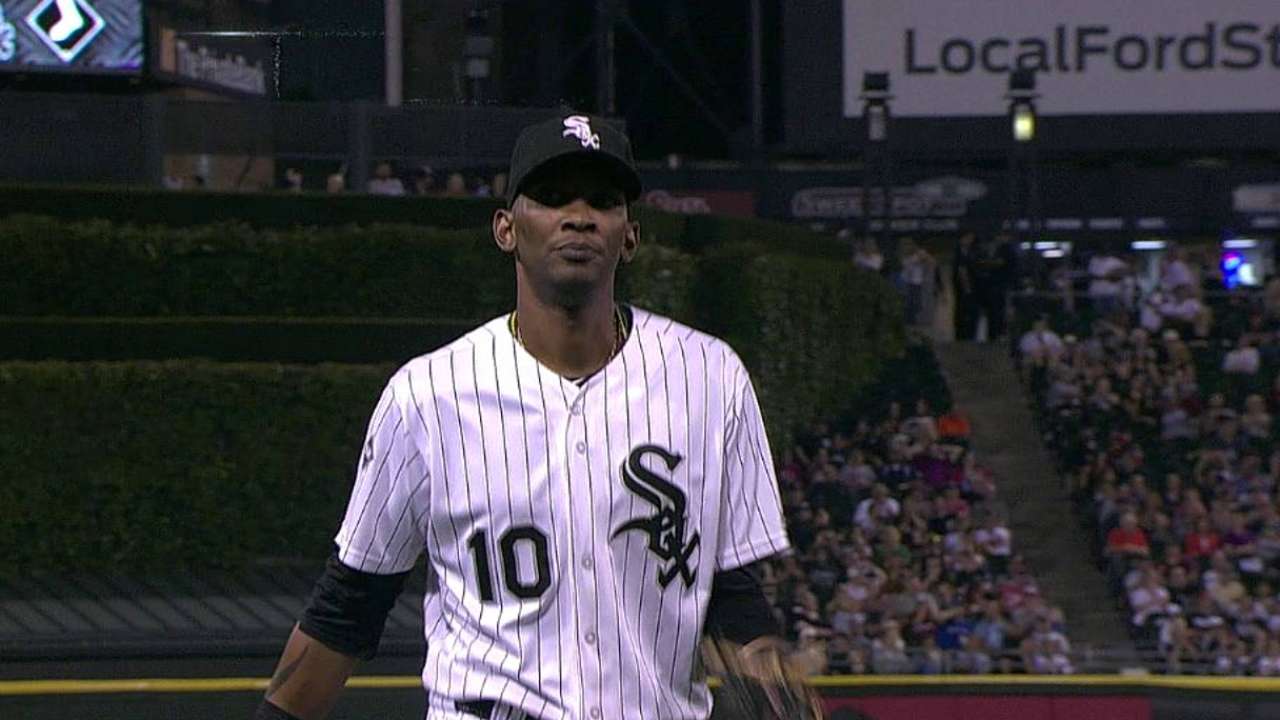 CHICAGO -- Ronald Belisario has only pitched once on this homestand, meaning fewer jeers from the crowd as he takes the mound. The veteran right-hander has underachieved this season, with a 5.57 ERA, .291 average against and .342 on-base percentage against. He also has a 7.11 ERA in the eighth inning and an 8.44 ERA in the ninth inning, according to Baseball-Reference.com.
Despite these rough numbers, White Sox pitching coach Don Cooper provides a staunch defense for the man who recorded eight saves as a temporary closer.
"Beli has come under a lot of fire," Cooper said. "I've seen over the years that our fans turn against somebody like that who just lets them down at times.
"This guy wasn't acquired to close. He tried to close. It didn't work out. But he's done well in many other situations. We had to call on some people because we were strapped."
Belisario came to the White Sox via a one-year, $3-million deal. He is arbitration eligible for the 2015 season, but while the White Sox clearly need bullpen help for the coming year, it would not be surprising to see Belisario non-tendered.
• White Sox manager Robin Ventura said the starting rotation will not be rearranged to get Chris Sale one extra start as an attempt to boost his 2014 AL Cy Young candidacy.
"I don't think that last start's going to be the deciding factor," said Ventura of Sale, who leads the AL with his 1.99 ERA. "If it is, his body of work over the course of the year is what it is.
"But I don't see us moving him to a point where we're rushing him just to pitch for that Cy Young thing. He's had a great year and we moved some pieces around that he get an extra day here and there, but we're not going to throw him on short rest just to be able to do that."
Scott Merkin is a reporter for MLB.com. Read his blog, Merk's Works, and follow him on Twitter @scottmerkin. This story was not subject to the approval of Major League Baseball or its clubs.