Tigers win challenge on Kinsler's hit-by-pitch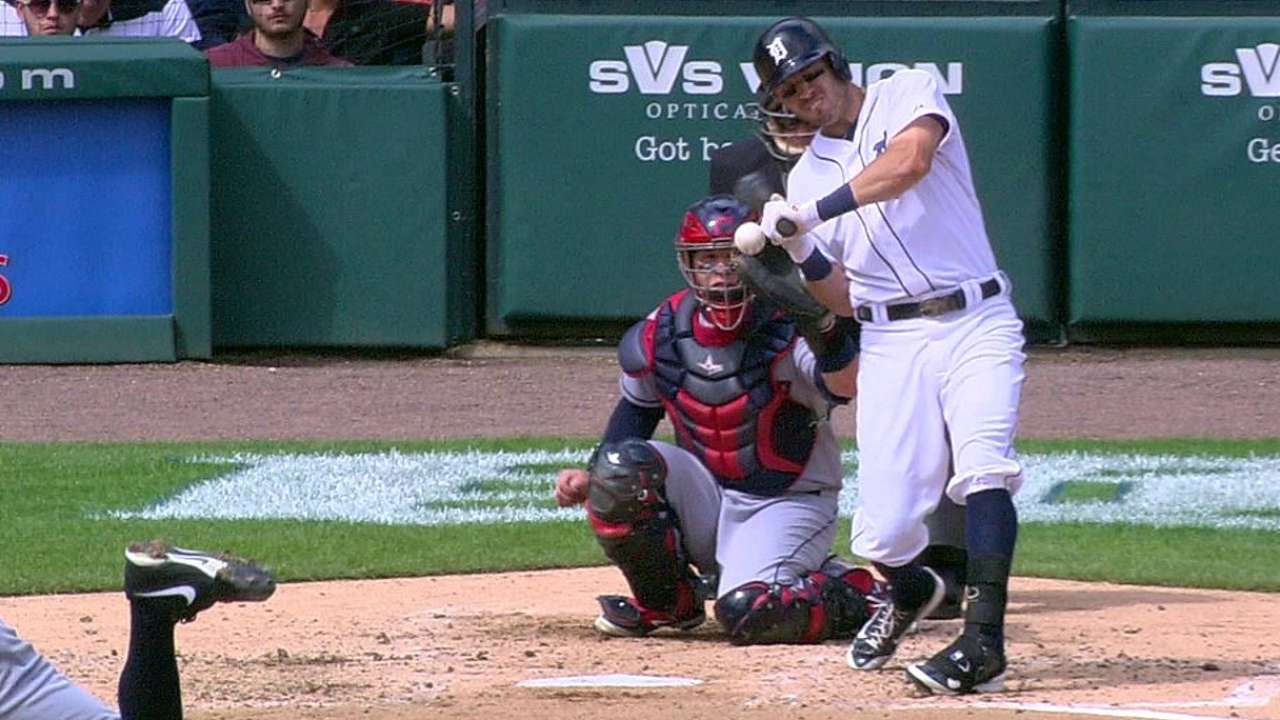 DETROIT -- The Tigers gained a two-out baserunner in the third inning of Sunday's series finale against the Indians on replay review, when Ian Kinsler was ruled to have been hit by a Trevor Bauer pitch.
Kinsler had an 0-1 count when Bauer threw an offspeed pitch in on his hands. Initially, home-plate umpire Jerry Layne ruled that the pitch hit Kinsler's bat for strike two. Tigers manager Brad Ausmus decided to challenge the play.
From the center-field camera angle, it was difficult to tell whether the pitch hit Kinsler's hand. After a two-minute, 33-second review, however, the call was reversed and Kinsler was awarded first base.
Bauer erased the threat with a Torii Hunter groundout four pitches later.
The ruling improved Ausmus' success rate to 22 calls overturned in 38 challenges. That 58 percent rate ranks ninth-highest among Major League teams this season in the first year of replay, according to baseball-reference.com.
"I'd love to take credit for the challenges," Ausmus said Sunday morning, "but it really goes to [defensive coordinator] Matt Martin. He's the source of the information. He's looking at the video. He makes the call, or he at least relays what he thinks is [worth] a challenge."
Jason Beck is a reporter for MLB.com. Read Beck's Blog and follow him on Twitter @beckjason. This story was not subject to the approval of Major League Baseball or its clubs.