Braves recognize need to get offense going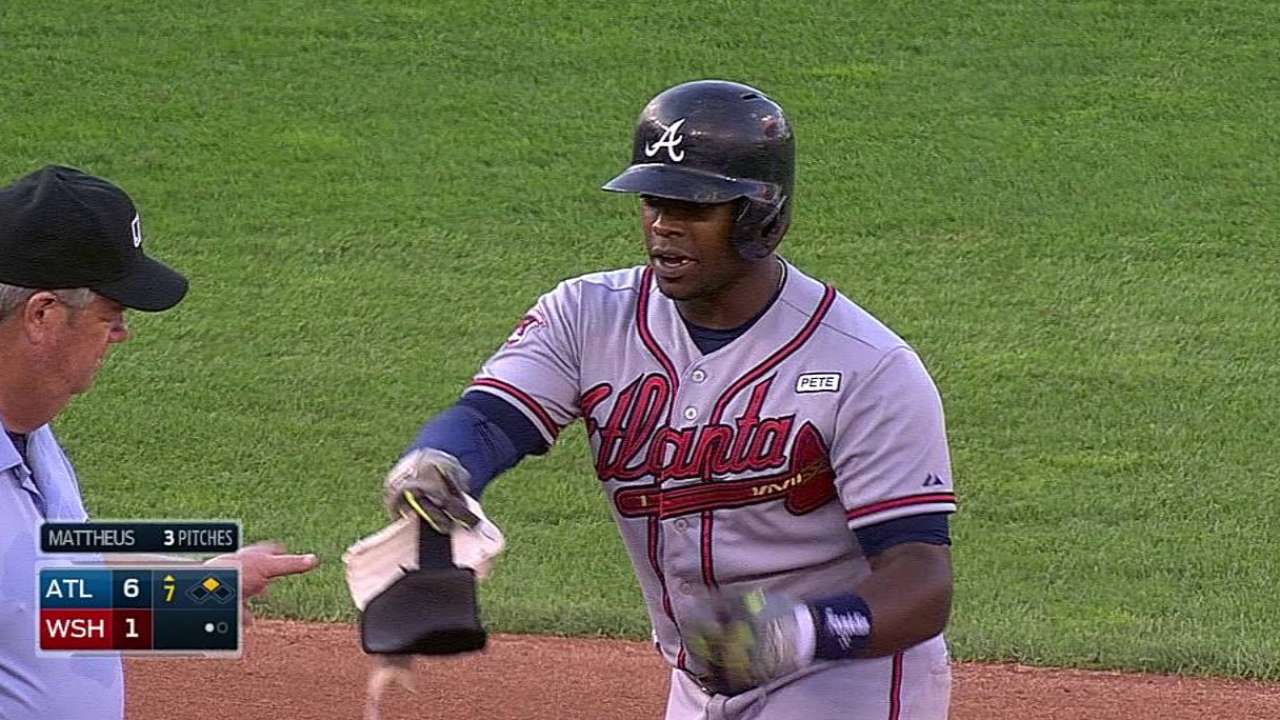 ARLINGTON -- The Braves have scored just 34 runs over their last 14 games and are batting just .215 over that stretch. If they don't produce more on offense over their final 14 games, it could cost them a chance at going to the playoffs.
"We're running out of games," Braves manager Fredi Gonzalez said. "September hasn't been the best month for us offensively, not just for one guy, but you look at some of the September numbers for every offensive position player we have, it's not real good. But we've got 14 games left and that could change."
In Saturday's 3-2 loss to the Rangers, the Braves took a quick 2-0 lead in the third inning, but didn't advance a baserunner past second base the rest of the game. The Braves are now in danger of becoming the first team swept by the Rangers since April and entered Sunday's series finale three games behind the Pirates for the second National League Wild Card spot.
"We've gotten situations where we were able to get runs, but we didn't manage to capitalize," Braves shortstop Andrelton Simmons said. "We've got to get better at that. It's time to take advantage of those situations."
Meanwhile, the Braves continue to pad their Major League-leading quality start total, which now stands at 103. Alex Wood and Julio Teheran combined to allow just one earned run over 15 innings against the Rangers this week, but the Braves dropped both games, each by only one run.
"If we don't score any runs, we're not going to get there," Braves right-hander Ervin Santana said. "At the same time, you just have to see the view from the hitters. They're trying to do everything they can to score runs. So you have to be in their shoes, too."
Christian Corona is a contributor to MLB.com. This story was not subject to the approval of Major League Baseball or its clubs.