Cuddyer runs bases with no hamstring issues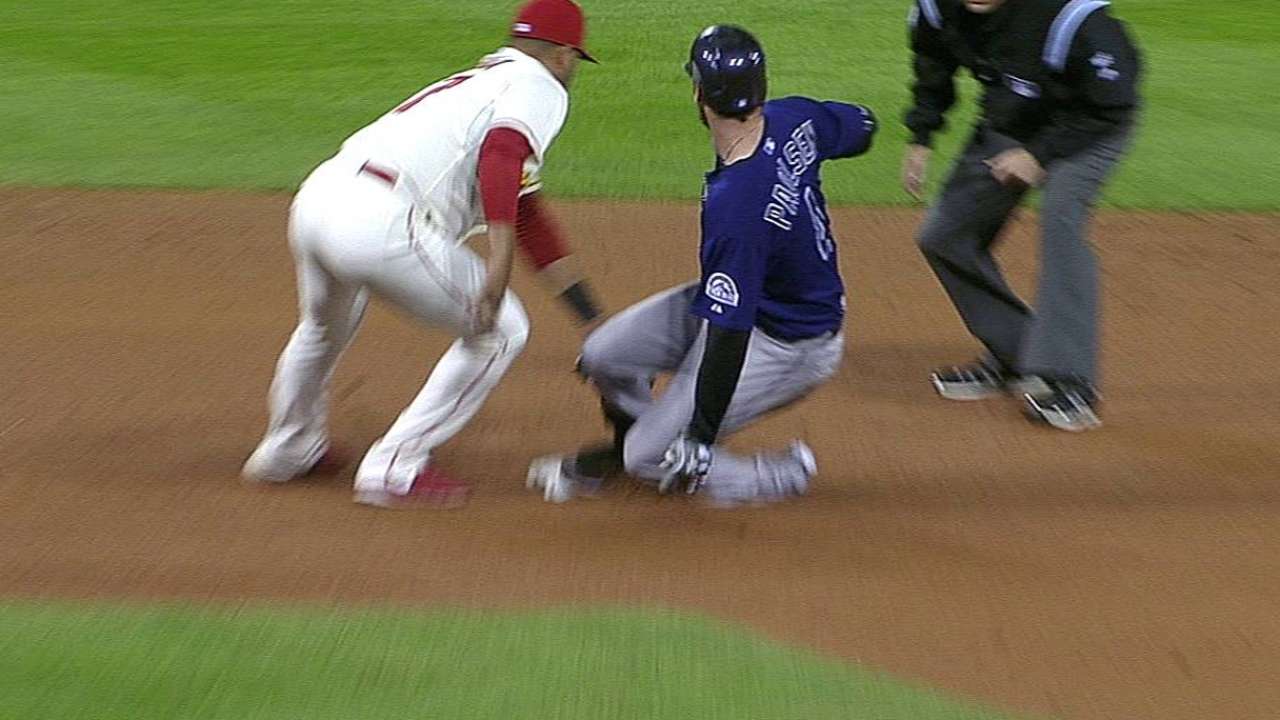 ST. LOUIS -- Rockies outfielder Michael Cuddyer forgot about his troublesome left hamstring and sprinted from second to home on Ben Paulsen's single in the fourth inning of the 5-4 loss to the Cardinals on Saturday night. But when he arrived at the dugout, he received plenty of reminders.
Cuddyer has missed 111 games this season and has been placed on the disabled list three times -- twice because of hamstring issues. So the concern on the part of teammates and staff was understandable. Cuddyer returned from the latest hamstring injury Monday and homered in his first at-bat. But his three hits Saturday marked the first time he had to run the bases.
"I don't have any issues with it, and knock on wood I won't have any issues with it for the rest of the season," Cuddyer said. "When I got to the dugout, everybody was asking me how it felt. They asked me more after a groundout in my last at-bat, because I kind of lunged at the bag. That was more of a question -- for other guys, not me."
Cuddyer won the National League batting title last year, and Saturday's 3-for-4 performance upped his average this year to .322. He's nowhere near the threshold of plate appearances to qualify, but that average would be tops in the league again. Cuddyer is proud to have hit for average in a season interrupted by the hamstring injuries and a 60-game DL stint because of a fractured left shoulder socket.
"Over the last few years, I've matured as a hitter," Cuddyer said. "You always are looking to improve, and I've done things over the last couple of years to try to improve and try to sustain a level. You can't ever guarantee results. You can't ever guarantee production. But the approach that I've found has been productive and it's worked."
Thomas Harding is a reporter for MLB.com. Read his blog, Hardball in the Rockies, follow him on Twitter @harding_at_mlb, and like his Facebook page, Thomas Harding and Friends at www.Rockies.com. This story was not subject to the approval of Major League Baseball or its clubs.