With Gattis out, Heyward looks to provide power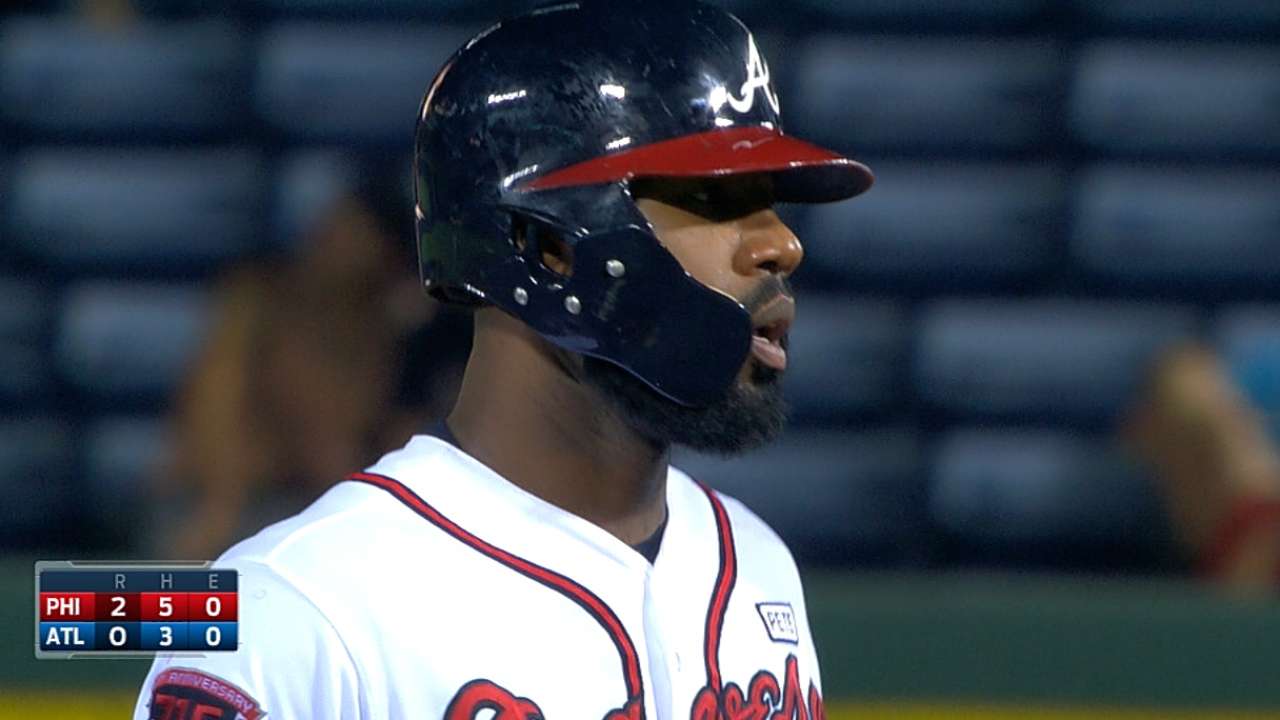 ARLINGTON -- Jason Heyward batted fifth for the second straight game as the Braves continue to wait for Evan Gattis to recover from strep throat, which has caused him to miss the last six games.
Heyward has started 95 of the 140 games he's played this year in the leadoff spot, but with Gattis unavailable to even pinch-hit, Braves manager Fredi Gonzalez wanted him in the middle of the lineup. There is no timetable for Gattis' return.
"The symptoms are still there," Gonzalez said. "With not having Gattis and not knowing how long we're not going to have Gattis, we needed somebody in the middle of that order to protect Justin [Upton] a little bit, to give us some thump. … We need to thicken up that middle."
Heyward is a career .282 hitter when batting leadoff and a .257 hitter when batting fifth. But this year, his batting average has been higher when hitting fifth (.286) than when hitting leadoff (.270), although 10 of his 11 home runs have come when he's in the leadoff spot.
"At the top of the lineup, it's a little tougher. You feel like you have to go to the plate and get a hit or get on base. There are RBI opportunities, but there's just not as many," Heyward said. "That's not to say I only want to drive guys in, but as far as going up there with a free mindset and letting the game come to you, the leadoff spot has a little different mentality."
Christian Corona is a contributor to MLB.com. This story was not subject to the approval of Major League Baseball or its clubs.