Two challenges go Blue Jays' way in loss to Rays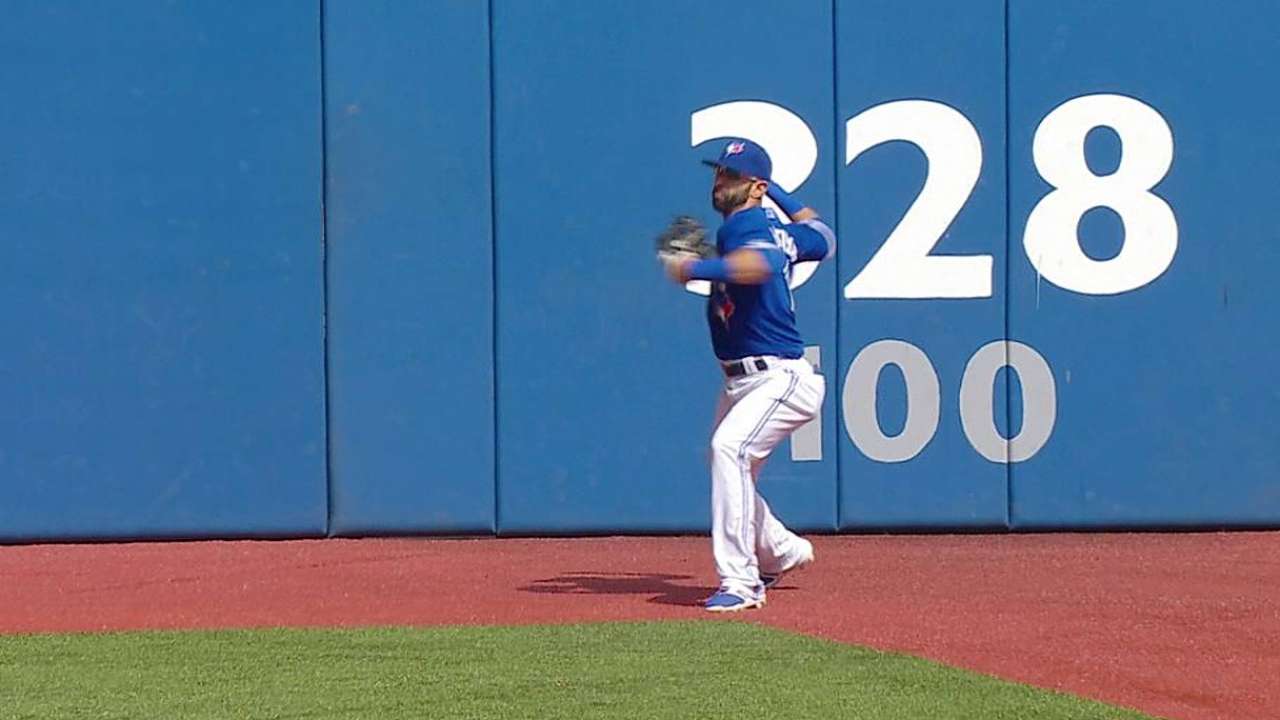 TORONTO -- A pair of challenges in the Rays' 6-5, 10-inning win over the Blue Jays on Sunday afternoon went in Toronto's favor.
With two outs in the third inning, Brandon Guyer lined a ball down the right-field line off Blue Jays starter Mark Buehrle and tried to stretch the hit into a triple with a hard slide into third.
Jose Bautista fielded the ball and threw to second baseman Ryan Goins, who fired to third baseman Danny Valencia. Rays manager Joe Maddon challenged the call, believing that Guyer's foot snuck under Valencia's tag.
Tom Hallion's umpiring crew confirmed the call on the field after a 1 minute and 10 second review.
The Rays have had 44 instant replay challenges this season. Of those, 18 have been overturned, 13 have stood and 13 have been confirmed.
Blue Jays manager John Gibbons was successful in challenging a missed fan interference call in the top of the eighth inning.
Rays batter Logan Forsythe led off the inning with a pop fly into foul territory that was tracked by Bautista, who hustled across the foul line to make the catch on a playable ball. But a fan reached up and made the catch instead.
The ball was initially ruled foul, but after a 1 minute and 56 second review, the call was overturned and Forsythe was ruled out.
Bill Chastain is a reporter for MLB.com. Jamie Ross is a reporter for MLB.com. This story was not subject to the approval of Major League Baseball or its clubs.